Jan 21, 2018
2,696
10,550
955
31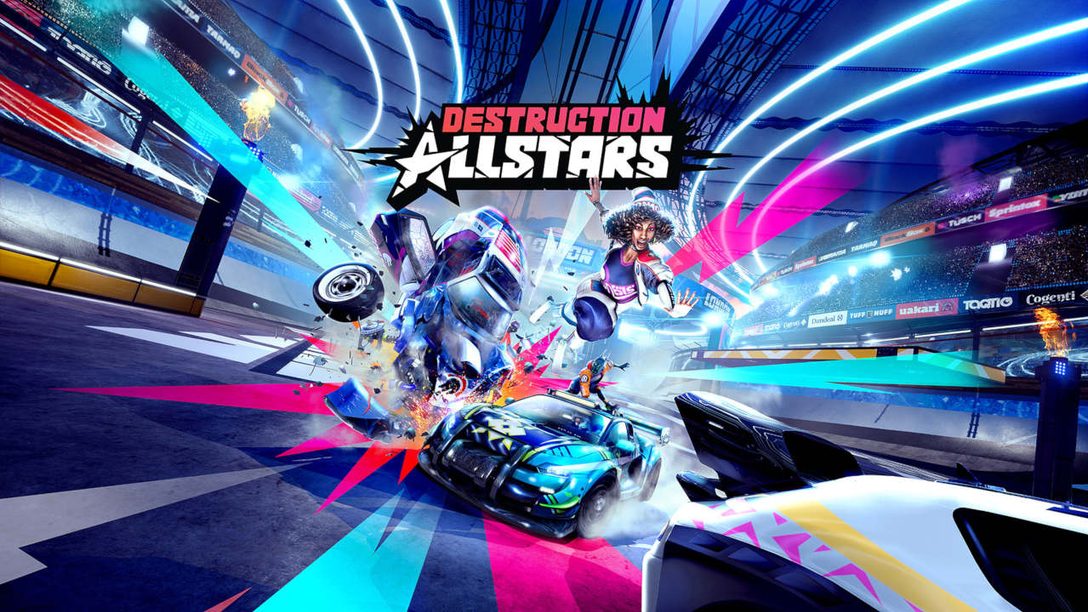 ​
Developed by Lucid Games (the Liverpool-based studio founded by former Bizarre Creations veterans), the vehicular combat game was detailed in the official PlayStation.com pre-order page just like several other PS5 launch titles.
Stunning visuals: Has total destruction ever looked this good? Experience the global phenomenon of vehicle-based combat in a crisp dynamic 4K resolution.
Fast loading: Mayhem waits for no one! Choose your AllStar and accelerate into the action with the near-instant lightning fast load times of the PS5 console's ultra-high speed SSD.
Adaptive triggers: Experience your ride! Get unique feedback for each vehicle thanks to the DualSense Wireless Controller's adaptive triggers.
Haptic feedback: Wham! Experience the impact of rams and slams as the DualSense Wireless Controller's dual actuators simulate the feel of your in-game actions through immersive sensory feedback.
Tempest 3D AudioTech: How the crunch of slamming into an opponent is meant to sound! Hear stunning 360-degree stadium atmospherics with Tempest 3D AudioTech.
Wreck your friends: Accelerate the drama and enter 16-player online matches with your friends.
Create your legacy: Compete in a storied single-player series, specifically tailored to a number of playable Destruction AllStars. Master over 50 events
Become an AllStar: Heroes… icons… global sensations - Sixteen fearless, charismatic Destruction AllStars make up the roster of international competitors vying for the Global Destruction Federation Championship.
Drive destruction: The finest engineers have carefully crafted 28 vehicles for the Global Destruction Federation.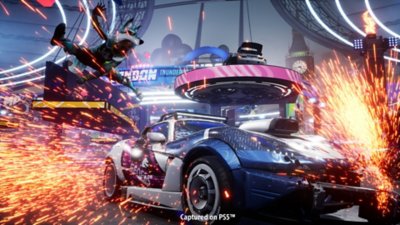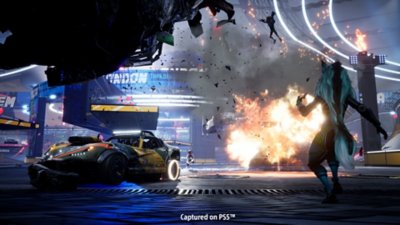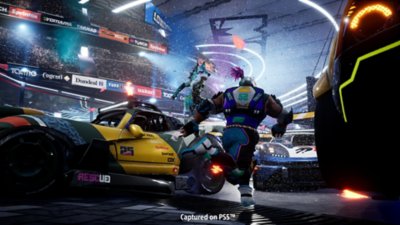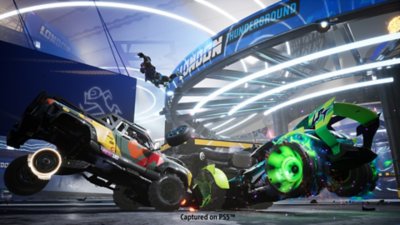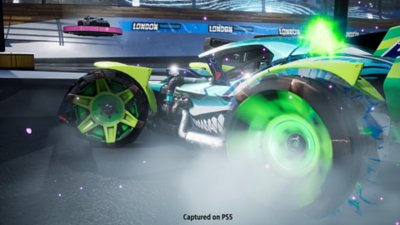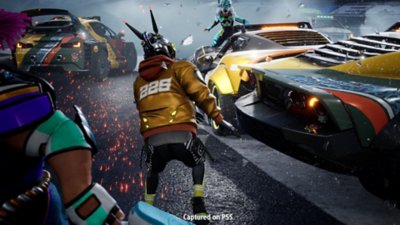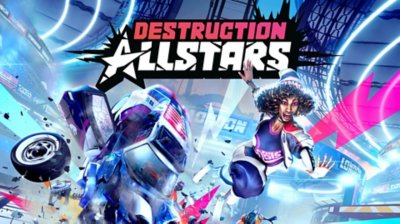 Explore Action game Destruction AllStars for PS5 console from the official PlayStation website.Check out Destruction AllStars features, news, videos, screen shots, and buy the game now from PlayStation Store.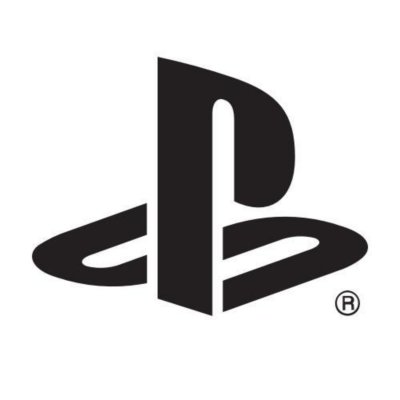 www.playstation.com
​
Last edited: