I currently own a Geforce 2080 Ti, but I have been wanting to upgrade to the 3000 series ONLY because the 3000 series supports HDMI 2.1, which allows 4K/120 Hz and 10-bit HDR colors. That would enable me to hook it up to my LG C9 HDMI 2.1 OLED. Needless to say upgrading to the 3000 series just ain't happening. With all the price gauging, it simply makes no sense.
However, I recently discovered that Turing supports Display Stream Compression, which enables 4K/144 Hz at 10-bit with apparently no loss of quality. Very few monitors currently support this feature, which is a damn shame since its an AMAZING feature.
With that in mind, instead of trying to get a 3000 series GPU to pair up with my TV, I decided to get a DSC supporting monitor. Ahigh quality monitor can often last many times longer than a GPU so it seemed like a better investment. I chose the Gigabyte AORUS FV43U based on this video
This monitor has it all on paper:
Display HDR 1000
2 x HDMI 2.1 ports.
DP 1.4 with DSC which allows 4K/144 Hz @10-bit HDR (this panel uses 8-bit FRC)
A VA panel with outstanding contrast
Only costs $1000
Product page: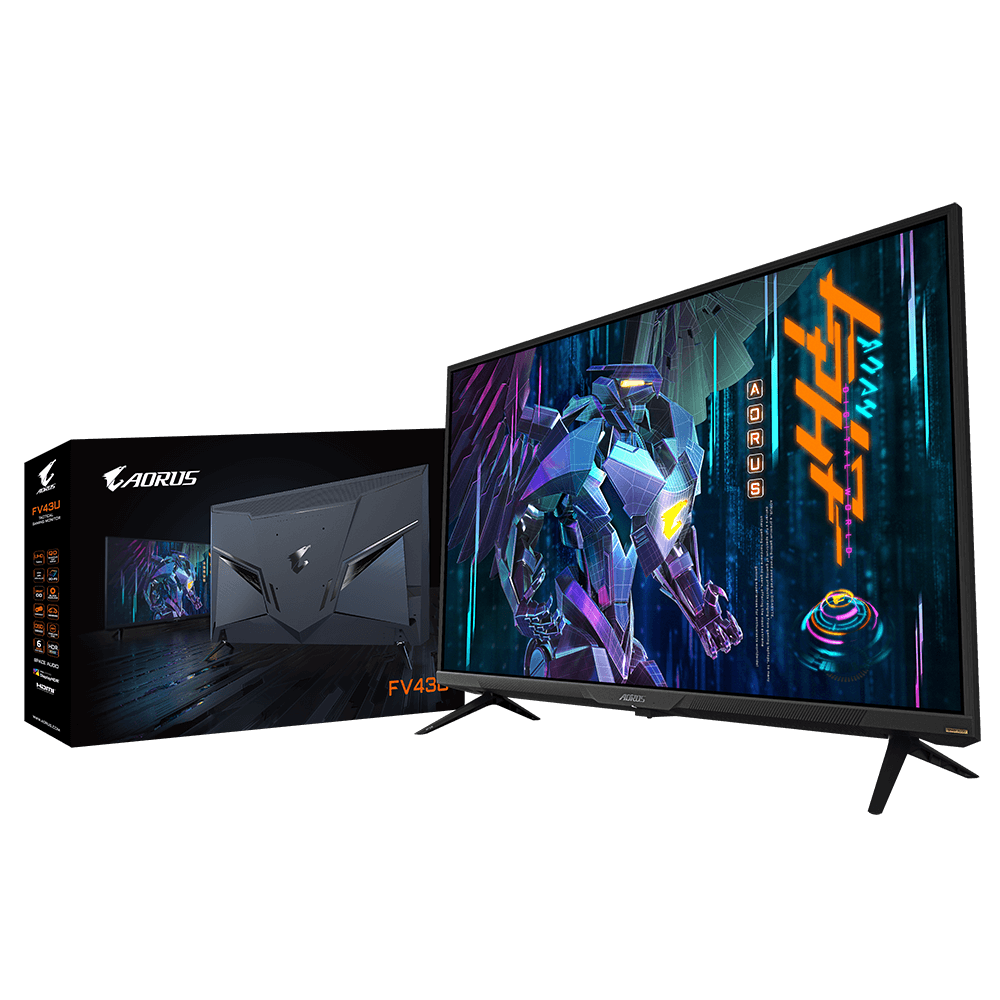 Features 43" VA with QD Display 4K UHD 144Hz & HDMI2.1 10-bit Color with HDR1000 6 Axis Color Control with 97% DCI-P3 Space Audio & OSD Sidekick Black Equa...
www.gigabyte.com
However, since the bulk of my gaming has been done on my OLED between consoles and hooking my PC up to the OLED and running at 4K/60 the FV43U has some significant disadvantages compared to my C9.
Which leads me to my question:
HOW DO YOU GUYS TOLERATE the SMEARING produced by LED panels of any kind?
On this panel whenever I play 60 fps content, there is noticeable amounts of ghosting smearing and it's really distracting. I have checked the BALANCED tab in the Overdrive menu and it seems to be minimized. That is the only thing making me hesitant to keep this monitor. I played Doom Eternal and I could get very high framerates.
Otherwise, it's a very nice monitor that can do a lot of things. Very surprised it hasn't received many reviews from mainstream outlets as this seems like a monitor that has something for everyone.
Last edited: