Series X offers a full 4K presentation at 60fps, with an optional 1440p/120Hz mode also available. On its smaller sibling, the Series S, the game holds the same framerate options while dropping the resolution down to either 2880 x 1620 or 1920 x 1080 respectively. Both the Series X and Series S feature HDR and VRR (variable rate refresh) support to boot.
On last-gen consoles, it's a case of 30fps across the board, with the base Xbox and PS4 both outputting at 1080p while the Xbox One X manages a full 4K and the PS4 Pro tops out at 1440p.

Sadly, it's also the last-gen version of the game that PS5 owners will be playing, though the implementation of backwards compatibility sees the framerate lift to 60fps at the same 1440p resolution. No HDR or VRR support for last-gen or PS5, unfortunately.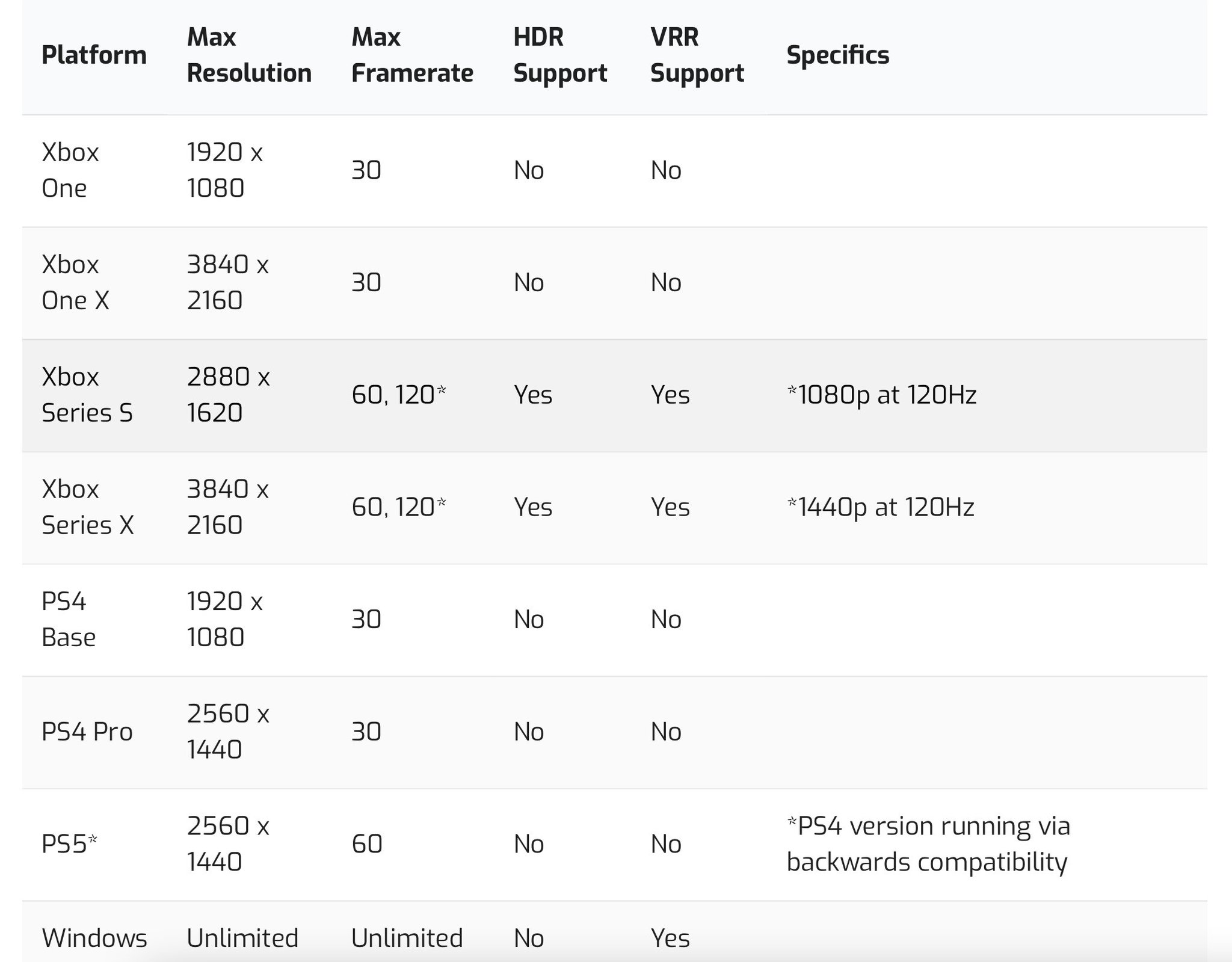 Over on PC, it's merely a case of running the game at whatever framerate or resolution your hardware can handle. Though, curiously, HDR support is missing while VRR remains an option.
Playable in ultra high Raz-olutions!

www.well-played.com.au
Last edited by a moderator: