Source:
https://www.videogameschronicle.com/news/mario-kart-8-deluxe-48-dlc-track-list/
According to the announcement, the courses will include remakes of classic tracks from across the Mario Kart series as well as the mobile game, Mario Kart Tour.
However, it appears that nearly all of the courses in the DLC's first wave will be based on those designed for Mario Kart Tour.
The first wave of Mario Kart 8 Deluxe Booster Course tracks set to be introduced on March 18 will consist of:
Paris Promenade (Tour)
Toad Circuit (3DS)
Choco Mountain (N64)
Tokyo Blur (Tour)
Ninja Hideaway (Tour)
Sky Garden (GBA)
Coconut Mall (Wii)
Shroom Ridge (DS)
Of these eight tracks, all but one is featured (or due to be featured) in the free-to-play mobile game.
Three of the DLC first wave's tracks are original Tour creations and the first two retro tracks – Choco Mountain N64 and Toad Circuit 3DS – appear to share virtually identical geometry and similar assets to the mobile game.
Another retro track, Sky Garden GBA, is set to be added to Tour as part of a new content drop starting on February 23, and its promotional image is very similar to that of the Mario Kart 8 DLC version.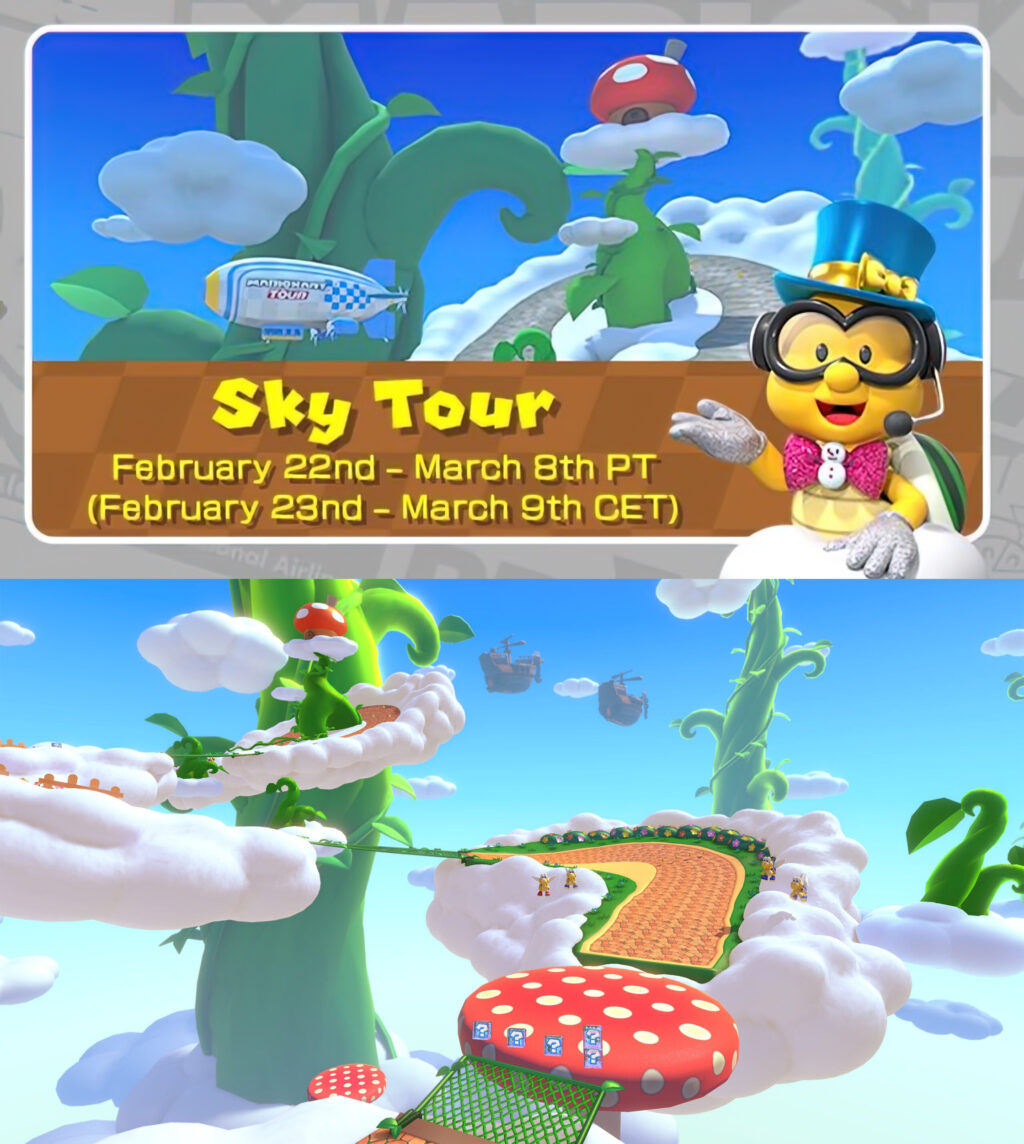 Only the final track from Mario Kart 8 Deluxe's first DLC wave, Shroom Ridge DS, has not featured in Tour and is not yet known to be coming to it. Although again, its geometry looks very evocative of the mobile title.
Finally, it's been noted by fans that the track icons shown in the trailer for Mario Kart 8 Deluxe's first DLC wave feature icons taken directly from Mario Kart Tour. Note how the Sky Garden icon also features a grey track like in the Tour tease above, and not the orange track shown in the 8 Deluxe screenshot: