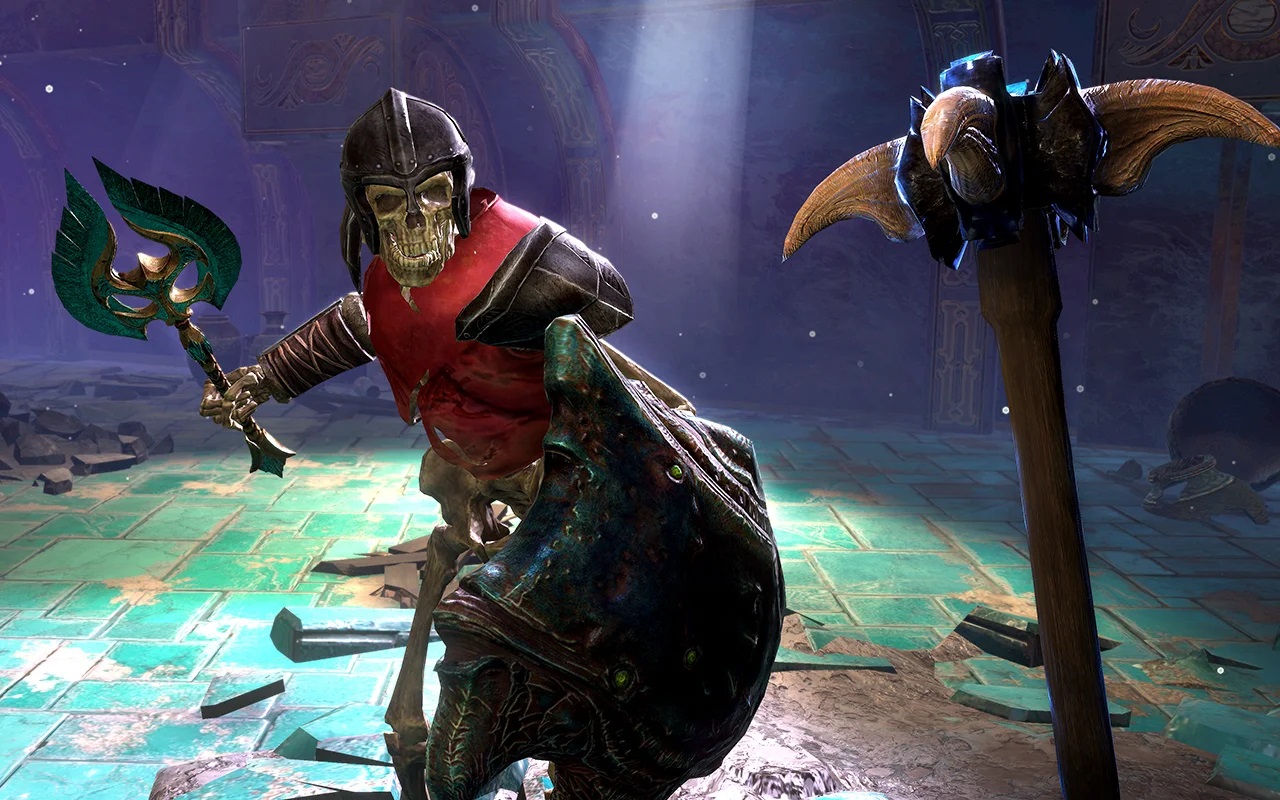 It will seemingly target younger players who use mobile devices for lengthy play sessions…

www.videogameschronicle.com
In an interview with the
Lex Fridman podcast
, Howard said he is "in love" with the mystery project.
While not revealing specific details about the game, Howard suggested it will target younger players comfortable using mobile devices for relatively lengthy play sessions.
"We have a new mobile game that we're working on that we haven't announced yet that I'm in love with," he said.
"There are a couple of things that you approach on mobile. Now, I can give you sort of the classic mobile gaming thing and then what we do. You know, classic mobile gaming is really for short play sessions because for the amount of people you're going to get, the number that have the amount of time to sit there for a long time and play it like a console game or a
PC
game is lower because people are playing mobile games on the move or whatever.
"And how it onboards you, because obviously most of them are free, so the tutorial, how the tutorial works, how it gets you into the game, because you haven't bought it, you haven't done this investment of buying it and then saying no I'm going to learn it, people don't care, so really understanding how they get into the game, those two things are really the magic to mobile gaming."
Bethesda's previous mobile releases include 2015's construction and management sim Fallout Shelter, 2017's digital card game The Elder Scrolls: Legends, and 2019's RPG
The Elder Scrolls: Blades
, all of which are free-to-play.
"We have found though with our games, particularly Fallout Shelter, people will sit there for an hour or two, like they will just sit there and play it, like large numbers of people will play it for hours a day," Howard continued.
"You know if you look at kids these days, they can stare at their phone for hours, that's all they do, that's where they watch everything, so it's also like a demographic thing. The younger audience, they would rather sit and stare at their phone than play it on a big screen."
Asked about the major challenges involved in designing a mobile game compared to console and PC development, Howard said: "Well, obviously the screen size."
He also said he plays "a ton" of mobile games and that his favourite title this year is the card game Marvel Snap.