See, now I know who you are. You're Peele in this skit. Which brings me comfort knowing one day you'll pull your bullshit IRL and someone who isn't in the mood for your childish behavior will grab your face and tell you exactly what you are and you'll run away screaming. Hopefully you'll realize being a troll isn't much of a personality and grow from the experience.
"I'll tell you how I really feel. Listen, I really feel like you're an asshole who has nothing interesting to say!" - Keegan
Remove the "asshole" bit, and yeah, that's how I feel about you. You're boring, predictable, and contributed nothing to the conversation. I know you're going to respond with the exact same shtick like the predictable troll you are, and I'm going to ignore you so the rest of us people who do have interesting things to say can continue discussing the movie.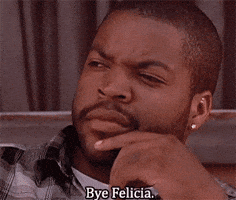 Last edited: