A big change is coming to FIFA 21: the game will soon let you impose strict limits on the amount you play and spend.
The decision comes at a time when EA is under increasing pressure from governments, parents, players and class action lawsuits over the controversial FIFA Ultimate Team mode and its impact on children.
In patch notes for FIFA 21 issued this morning, EA mentioned the previously unannounced FIFA Playtime, which is described as "a new suite of tools that enable players to have more control and visibility over how they play". You can access it through the main menu, FIFA Ultimate Team and Volta Football.
We can also reveal what FIFA Playtime does: it's designed to be a tool for parents and players to help them control various aspects of the game, including time spent playing, spending, social communication, and access to games by rating.
The in-game tool will tell you the amount of time you've spent in FIFA 21 as well as how much you've spent in terms of FIFA Points (but not in terms of real-world money).
You'll also be able to choose how many matches you can play, the amount of FIFA Points you can buy, and the number of FUT Packs you can open with FUT Coins or purchased with FIFA Points (there are no limits on FUT Packs opened by rewards).
Players can track and set limits on how many FIFA Points they buy from the in-game store. If they buy FIFA Points out of game, the FIFA Points will count towards their limit, but they will not see a notification out of game. It will show up the next time they are within FIFA 21.
Why can't EA tell you how much you've spent in terms of real-world money? FIFA Points bought are transacted by the platform provider (Microsoft, Sony and Nintendo) and purchase details - other than confirmation of the number of FIFA Points purchased - are not shared with EA.
"Play should always be fun, so we're amping up the information and tools to help you play on your terms," EA says. "Back in June, we rolled out the Positive Play Charter - an updated set of community guidelines designed to make our games and services more inclusive, safe, balanced and fair.
This is another step we're taking to make play more positive."
FIFA lets players spend real-world money on Ultimate Team packs, which contain a random assortment of players for use online against other human opponents as well as against the computer. FIFA has been accused of being pay-to-win and for encouraging children to gamble because of this mechanic, which is highly lucrative for EA.
EA insists FIFA loot boxes do not violate gambling laws, but a number of countries, including Belgium and the Netherlands, have decided they do. FIFA loot boxes are currently not considered a form of gambling in the UK, although the government is taking a close look at them in that context.
​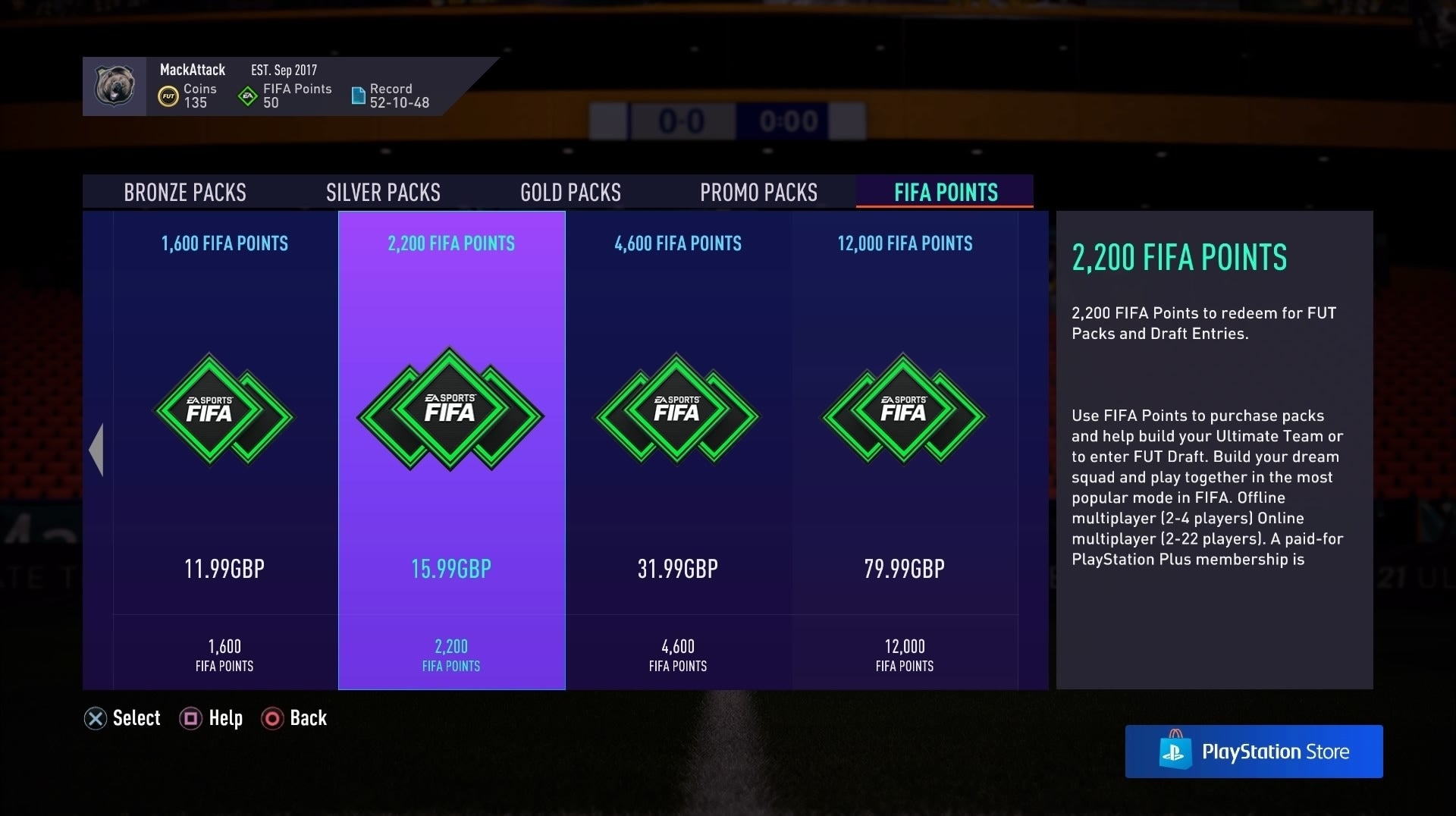 A big change is coming to FIFA 21: the game will soon let you impose strict limits on the amount you play and spend.The…
www.eurogamer.net