Jun 6, 2015
1,999
1,203
960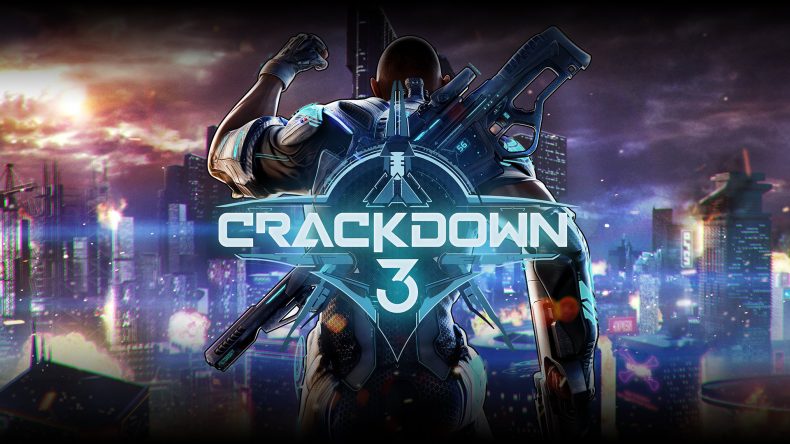 Publisher

:

Microsoft Game Studios




Developed by:

Cloudgine

,

Reagent

,

Ruffian

,

Microsoft Game Studios

(cloud support),

Sumo Digital

(Primary)

Release Date:

February 15th, 2019

Retail

(also Available on

Xbox

Game Pass

)

Meta

critic

:

https://www.metacritic.com/game/xbox-one/crackdown-3

(review link)

Open Critic

:

https://opencritic.com/game/1515/crackdown-3

(review link)

Game Length:

15-20

hours long. (Single-Player)

Buy Now or Play Demo:

https://www.

xbox

.com/en-US/games/crackdown-3

PSA: Destruction is too much to handle for Single-player, so for safety reasons the high-grade and massive destruction features are only available in MP mode(s).

​
Welcome to the CRACKDOWN 3 OT!!!!!!
(OT made to work with Light and Dark Themes from Neogaf.com)
Time to step up your boom and stop crime as a super-powered Agent in Crackdown 3's sandbox of mayhem and destruction. Explore the heights of a futuristic city, race through the streets in a transforming vehicle, and use your powerful abilities to stop a ruthless criminal empire. Crackdown 3 delivers cooperative mayhem and an all-new multiplayer mode where destruction is your ultimate weapon powered by Microsoft Azure Cloud. ​
Starring famous Celebrity
Terry Crews
,
the King of
BOOM!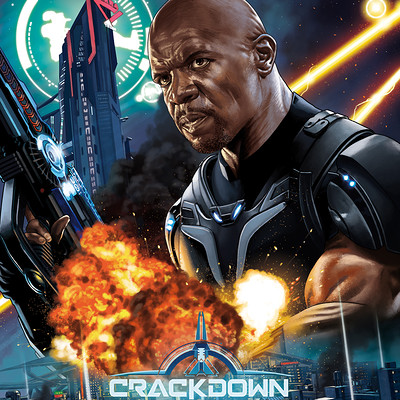 What If I never played the Previous games?
You're in luck! The third game is its own stand-alone story, so you won't get lost in the plot! But as an added bonus both the original Crackdown and Crackdown 2 are not only Backwards compatible through Xbox One for the original 360 released, but also
available
on Xbox One digital download for an affordable price. It's never been easier to catch-up!
​
STORY SYNOPSIS

An island "paradise" in the grip of corporate psychopaths, gangsters and butchers, New Providence is home to the highly-secretive and exceedingly-sinister TerraNova Worldwide. Built around the smoldering heart of a volcano only recently and mysteriously reignited, this mega-corp is exploiting every resource in the area – material and human – as they prepare for the next phase of their diabolical plan… and brace for the inevitable showdown with The Agency.

GamePlay Features​
POWER-UP YOUR

BOOM!
Level up your super-Agent skills to save the city from cold-blooded criminals.
~~~~~~~~~~~~~~~~~~~~~~~~~~~~~~~~~
​
LIFE-LIKE

OPEN WORLD

AND

EXTENSIVE

SINGLE-PLAYER CAMPAIGN
Play solo or with a friend in co-op to explore an expansive, vertical world.
​
~~~~~~~~~~~~~~~~~~~~~~~~~~~~~~~~~
​
WRECK

HAVOC

WITH
WEAPONS OF BOOM!
Use an arsenal of weapons and equipment to attack criminal operations and eliminate high-value bosses.
~~~~~~~~~~~~~~~~~~~~~~~~~~~~~~~~~
​
REALISTIC TAXING

LIFE-LIKE DESTRUCTION

TAKEN TO
ANOTHER LEVEL!
Test your skills in an all-new multiplayer competition where destruction is your ultimate weapon against friends and rivals. (

PSA: This is for multiplayer only outside scripted events in SP.

)
​
~~~~~~~~~~~~~~~~~~~~~~~~~~~~~~~~~
​
This game is Rated

M

for

MASS

Destruction! (Game may be too much to handle for kids below 18 as the awesomeness may be beyond your childs comprehension.)

​
--------------------------------------------
OT Presented by
Voost Kain
Powered by NeoGAF

​
Last edited: