Campaign - The Birth of Special Forces
–
A Fight on All Fronts.
End Project Phoenix and relive the heroic moments of Task Force One, a multinational group of heroes including Arthur Kingsley, Polina Petrova, Wade Jackson, Lucas Riggs, Richard Webb, and many others united in the fight against evil.
–
Learn the Origins of Special Forces and Essential Mechanics.
Campaign should be the first stop for those who are new to
Call of Duty
, looking to brush up on skills, or be introduced to the game's universe.
–
Test Your Abilities.
Choose from Recruit, Regular, Hardened, or Veteran difficulty settings, with both in-game and platform-based rewards granted for your achievements.
Learn more about Campaign here.
Zombies - A Franchise-First Crossover into the Dark Aether
–
"Der Anfang" Awaits. The Dark Aether story expands in WWII.
Battle the otherworldly entity raising the fallen and fight back against an army of the undead in this entirely new Zombies experience from Treyarch.
–
Stalingrad and Other Iconic Sights Beyond the Portal.
New locales like the undead enclave of Merville, along with the classic swamps of Shi No Numa and more, are just an Aether Portal away. Complete objectives, upgrade your skills via Covenants, and survive the horde before exfiltrating Stalingrad alive… or seeing how long you can last before falling to the undead army.
–
A Unique Experience Like No Other.
No two matches will be alike due to objective-based gameplay, evolving strategies, and randomized upgrades via the all-new Altar of Covenants. Keep pushing onward to expand your forward operating base and unlock new abilities.
See what Treyarch has in store for Vanguard here.
Multiplayer - Fight Enemy Operators Across 20 Maps, Play Your Way with Combat Pacing and Other Features at Launch
Vanguard
's Multiplayer brings plenty of maps, modes, and other features to master right at launch.
Starting on November 5th,
Vanguard
will include seven core (and hardcore) modes – a collection of
Call of Duty
's mainstays plus Patrol, a new contender for competitive fun:
Core and Hardcore Modes:
– Free for All
– Team Deathmatch
– Kill Confirmed
– Domination
– Search & Destroy
– Hardpoint
– Patrol
The digital version of the game is available on all platforms i.e. PlayStation, Xbox, and PC. The digital edition of Vanguard further features three variants:
Digital Standard Edition ($59.99) - PC | PS4 | Xbox One.
Digital Cross-Gen Bundle ($69.99) - PS5 & PS4 | Xbox One & Series X|S.
Digital Ultimate Edition ($99.99) - PC | PS5 & PS4 | Xbox One & Series X|S.
Call of Duty: Vanguard
Ultimate Edition
is available on all platforms and features several rewards and maximum compatibility. This
includes the Cross-Gen Bundle
for the game. The rewards are as follows: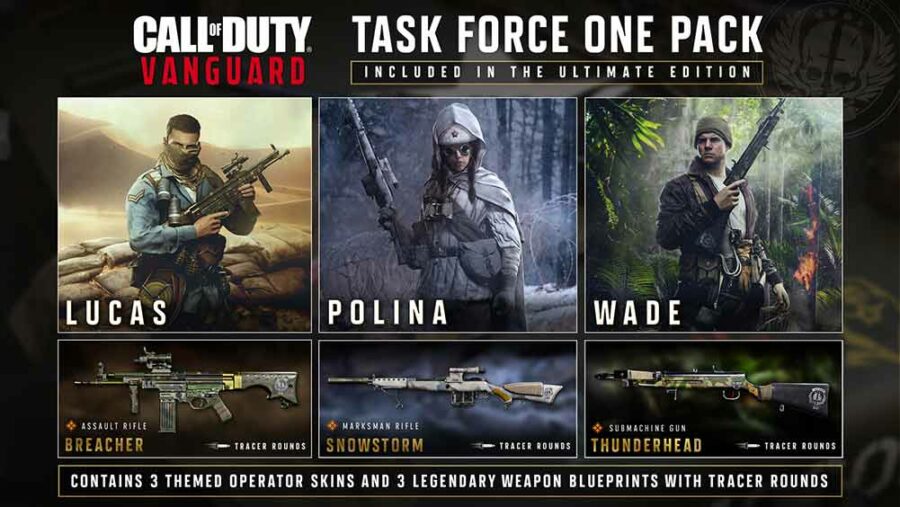 Never done this before, but always wanted to make an OT on Gaf.
If you're here you're here and know what the game is. Let's make an attempt to play together this year and laugh and get some dubs.
Anyways, thoughts an hour in:
Feels good so far.
Real goood. MW19 style shenanigans.
Laughing my ass off at least once a game.
Difficult online right now but can see myself getting good.
Dome is the new Shipment.
Last edited by a moderator: