Reposted with new direct source From the companies financial report,
https://s2k2p8v9.stackpathcdn.com/w...-Report-as-of-December-31st-2022-criptato.pdf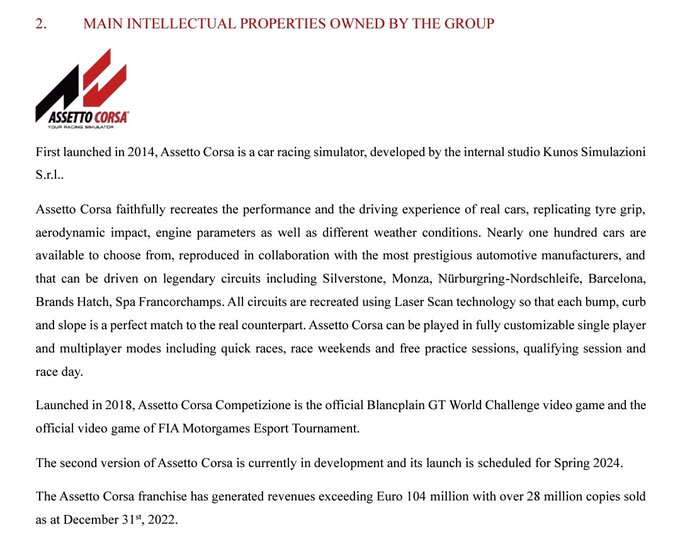 This is incredibly impressive. 28 million copies is going to be an incredibly hard game to reach. Assetto did this with fan engagement, long-term support, and providing one of the most well-reviewed sim experience by players. Being on PC+Consoles also helped with its reach and I expect it to hit over 30 million by the time the sequel comes around, planned for a spring 2024 released currently.
Outside a sequel I don't see another racing sim being able to reach this number unless the PC+console Forza Motor Sport hits it out of the park that even Forza 3 or 4 could do around the peak of the 360. This are incredible results.
The revenue reported seems to be a little low for the series, but I found a tweet that possibly explains the revenue number despite the sales,
Either way revenue aside, a lot more people played Assetto Corsa than many previously thought. Many though it was done and would just sell to a profitable crowd of enthusiasts, but it turns out it was selling quietly to the mainstream the whole time. Good job to Digital Bros and congratulations on the success.
Last edited: