Y: The Last Man TV Series Has a Showrunner, May Really Actually Happen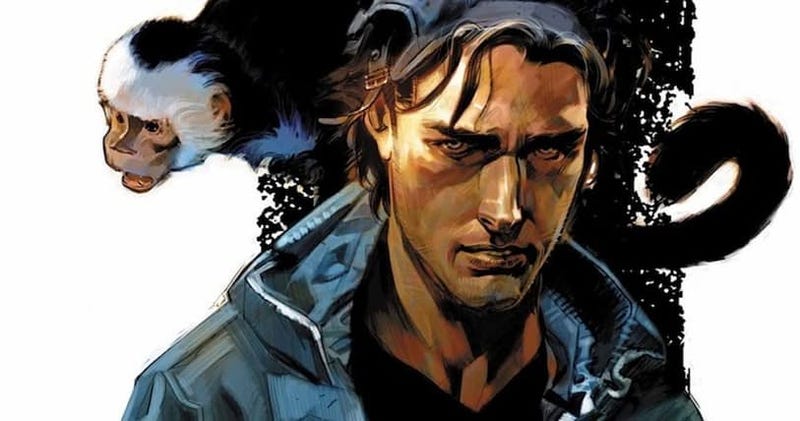 It's been over a year since we learned the long-awaited adaptation of Bryan K. Vaughan and Pia Guerra's beloved Vertigo comic series Y: The Last Man was really happening. But with scarce news about the promised TV show since, we'd started to wonder if we'd ever see it. Today, things took an encouraging turn.

The Hollywood Reporter brings news that FX has brought Michael Green aboard as Y: The Last Man's showrunner; he will also co-write the the script with Vaughan. The 60-issue Y: The Last Man series begins after a plague has wiped every man from Earth save one: the titular Yorick, who roams the planet looking for answers (and meeting some kick-ass women) alongside his pet monkey, Ampersand. If the show gets picked up by FX—which had no comment for THR—it will be produced by Nina Jacobson and Brad Simpson, who had a recent hit for the network with The People v. O.J. Simpson.
And Green's genre cred is legit: his current gig is co-showrunning (with Bryan Fuller) the upcoming adaptation of Neil Gaiman's American Gods for Starz. His resume also includes producing credits on shows like Heroes and Smallville, and co-writing credits on Logan, Alien: Covenant, and Blade Runner 2049.