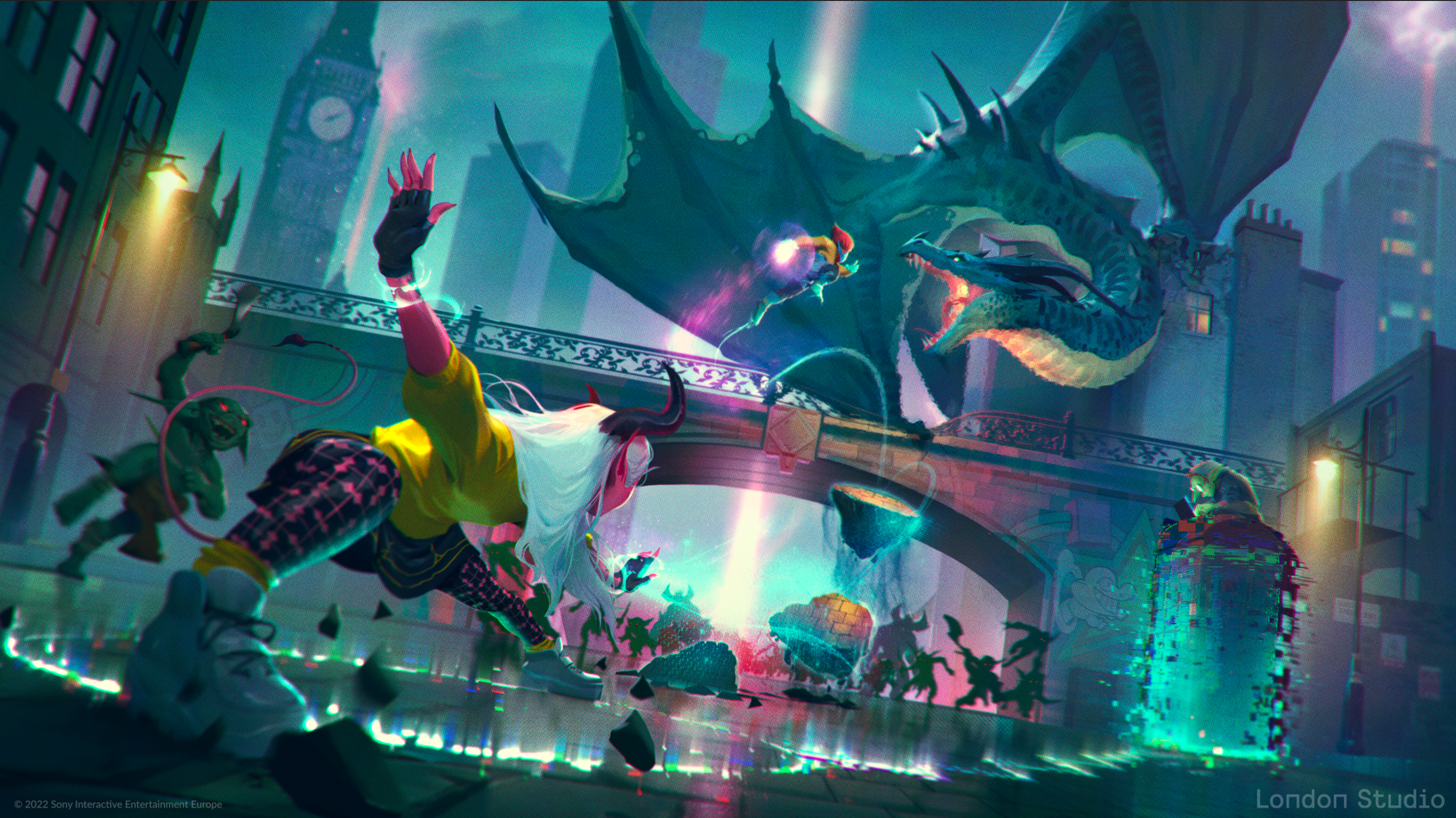 PlayStation London Studio is making a fantasy online co-op game for PS5
www.gamesindustry.biz
PlayStation's London Studio has always been one of Sony's most experimental teams

From SingStar to EyeToy, Wonderbook to PlayStation Home, and most recently VR, London Studio has a reputation for working with and often defining new technologies.

Not all those projects succeeded, but the ones that did would go on to inspire the entire industry.

Today, London Studio has announced its next game: a currently untitled online co-op combat game set in a fantasy London. There's no plastic microphone or VR headset in sight. It's certainly unique for the company, but it's hardly the leap into the unknown that it is famous for.

"We are proud of the history and innovation that we've done over the years, supporting all sorts of PlayStation technology, whether that's VR, or AR, or microphones, or whatever," says co-studio head Stuart Whyte.

"With this project, we really wanted to explore some new avenues and set ourselves some new challenges. We definitely wanted to try something a little bit different, and I think this new project really channels our 'brave' value and allows us to push ourselves on the 'curious' front, too. It's an exciting future, it really is."

Whyte is referencing the developer's key values of 'brave', 'team-spirited', 'empowered', 'inclusivity', 'curious' and 'balance'. They're values that are not a million miles from the ones that Team Asobi – a PlayStation developer led by former London Studio alumni Nicolas Doucet – told us about in August. One of Asobi's values was 'innovation', which is a word that could have previously been associated with London Studio. And Whyte insists that innovation remains in the DNA of the team.