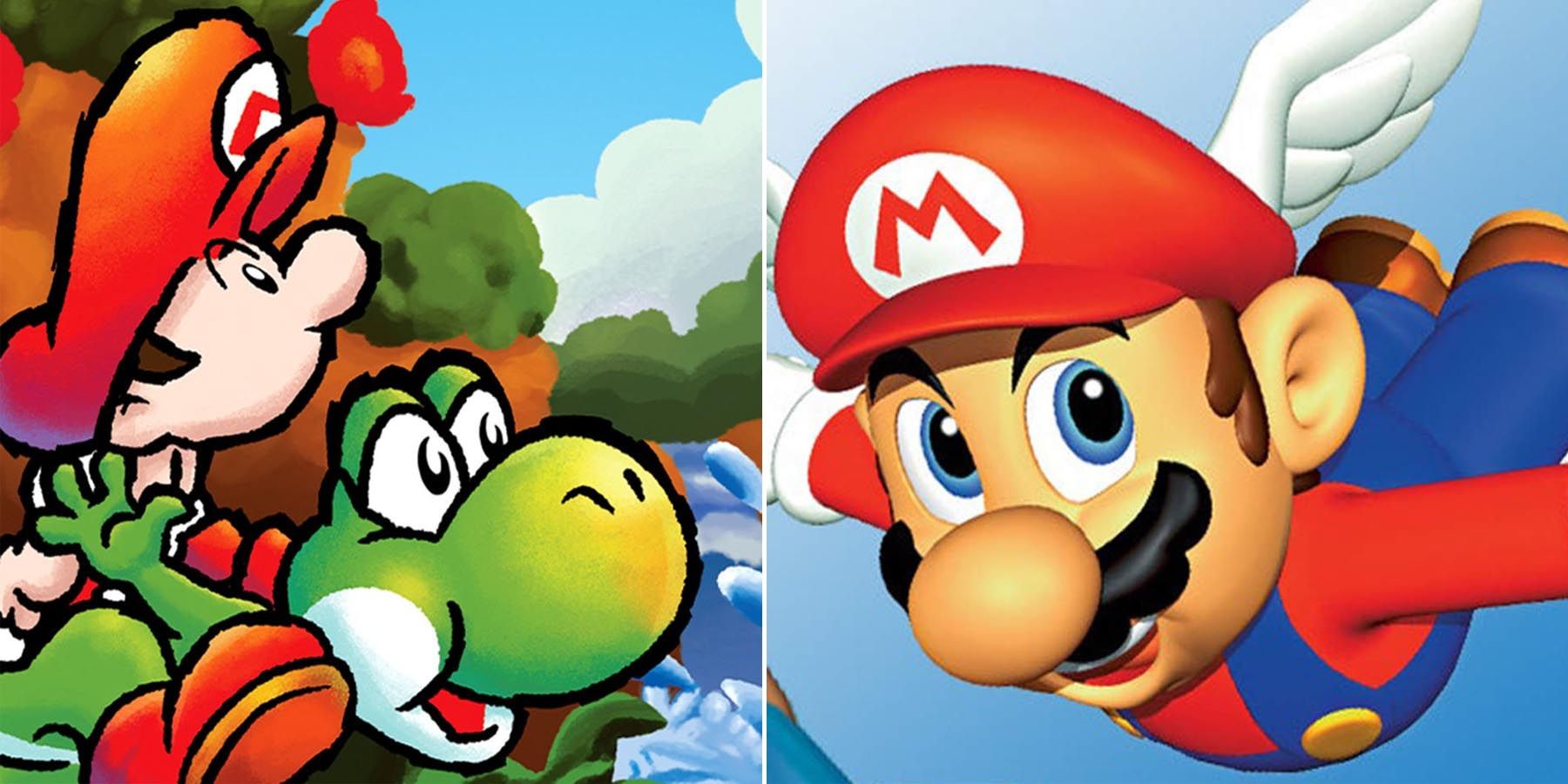 One modder of Super Mario 64 showcases a beautiful level based on Yoshi's Island and breaks down the process of creating it.
gamerant.com
Kaze Emamnuar is best known for his development videos and modding work for the Nintendo 64. Most of his videos posted on his YouTube channel or Twitter account are focused on the console's games, with
Super Mario 64
being his primary focus for content. This includes videos about a randomizer for the game, smoothing out Mario's model, and even rewriting the game's source code to have the game run at 60 FPS. His latest video focuses on a new level that will be a part of his "Return to Yoshi's Island" mod, Wingcap Mast.
This clip was first posted to Twitter, which wears the
inspiration from Yoshi's Island
on its sleeve. This includes the nighttime setting with the spinning moon, the Goonie enemies being rendered in 3D, along with the level's platform aesthetics. This clip shocked a lot of fans on how this entire modded level was designed, some in disbelief in the claims that the game could be run on the original hardware when it's been optimized to an incredible degree.
A follow-up video was posted on Emanuar's channel, where he broke down all the tricks of this
Super Mario 64
mod, including portions of the video that show the differences between the game being played on an emulator as opposed to the original hardware. It's incredible to see how the level was designed in a way that
the original N64
could handle it, despite the downgrade in visuals and framerate when compared to its optimized version on an emulator.
This "Return to Yoshi's Island" mod is currently 70%, done according to Emanuar, with the planned content including fifteen main courses to run through. This includes four levels that utilize
Super Mario 64's Wing Cap power-up
, three Bowser world levels, two side levels, and three overworlds. If players want to listen to the custom track made for this mod, it's also available to listen in the description of Emanuar's video.