Source:
https://www.gamesradar.com/returnal-aims-to-create-unlimited-replay-value-for-ps5-gamers/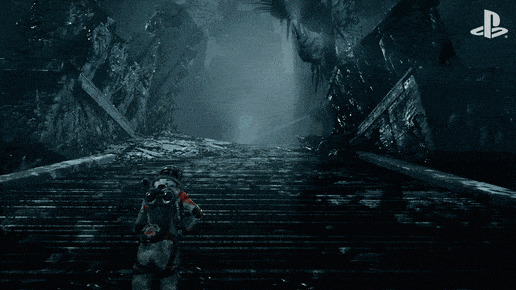 Lots more at the link....
"Returnal is our dark, deep, and beautiful sci-fi action thriller. It takes everything Housemarque has done in the past, gameplay-wise, and adds a whole new vision and style," narrative director Gregory Louden tells me. "For me, Returnal takes the best things from past Housemarque classics and respins them for the next generation of games."
Stormdivers, Housemarque's take on the burgeoning battle royale genre, is on hold and its future uncertain. In January 2020, the studio announced that the entirety of its attention was shifting to meet Returnal's ambition – a AAA game that isn't attempting to carry the torch for arcade-inspired games forward, but keep their spirit alive in a bold new package. Fans will definitely recognise this as an evolution of the Housemarque formula, and we hope that with our new direction and production values we can introduce our brand of explosive arcade action to a wider mainstream audience." Returnal will be the first game out of Housemarque backed by a full narrative team.
"Returnal's dark sci-fi time loop setup is so exciting narratively for us because Selene, our deep space scout repeating the crash, allows us to add lots of hidden layers narratively that are uncovered through repetition," says Louden. "The cyclical nature of the narrative design means the more you push forward, the more you discover Selene. What does the cycle do to someone? What is the planet's history? Why are things beyond Selene's comprehension appearing here?"
"
Cosmic horror has been a strong inspiration for us, both for our world-building and many of our central philosophical themes as well.
Our enemies have been largely inspired by deep-sea creatures, and strong bioluminescent highlights will contrast their otherworldly tentacle masses. There are also Lynchian influences, where we aim to blend the surreal with the unsettling – grounded, but with a dream-like ambience.
With that in mind, Returnal is being built to constantly surprise. While Krueger isn't certain of how many permutations of its world and action exist, he believes it could well be in the thousands.
Every time Selene dies, she'll experience the crash and a new variant of the subsequent attack, with waves of monsters attempting to halt her exploration of the planet and acquisition of its knowledge every time.
"The roguelike formula in some ways felt like a natural continuation of our creative philosophy," he continues. "Our levels are generated procedurally in Returnal, and our goal is to ensure that every run feels unique and offers rich variation for gameplay and combat scenarios."
"
Even in death
on Atropos, Selene learns, evolves, and changes. Atropos is also filled with the remnants of an extinct alien civilisation she can scavenge and utilise; fortunately,
she can also keep some of this xeno-tech she discovers," he says, teasing that this will unlock "shortcuts, gameplay advantages, and the means to fight further and harder with every cycle."
You'll keep hold of your logs and language samples upon rebirth, and your ship's database will continue defragmenting over time as you push for progression, "so the more you cycle, the more layers to be found here too," Louden teases. What of mission-critical items and equipment to help you survive the horror of the planet? Krueger says that
by exploring and experimenting you'll begin to unlock permanent upgrades and new abilities, all of which will not only let you push deeper into the maw of death, but uncover new layers to environments you've already explored.
"You'll gain access to previously inaccessible areas, discover new items and secrets, piece together new parts for our story, and gain new advantages in combat. Multiple weapons and items will also become unlocked as you discover them in the world," he says. "Ultimately, though, the biggest resource that will carry over between sessions is the player's skill.