PeakDo released a warm-up video, announcing that it will launch the world's first millimeter-wave handheld. As can be seen from the video, the handle part of the handheld uses a transparent shell, and the keys are asymmetrically designed.

According to PeakDo officials, the device is a 60GHz millimeter-wave wireless handheld with a 7-inch 1080P 60Hz screen, an 8000mAh battery, a battery life of about 3 hours, and a stable connection within 30 meters. Support all PC games and PS series, XBOX series and other game consoles to screen projection. Compared with streaming, there is no delay and no compression, and no network or system is required.

The top of the handheld is equipped with dual Type-C ports, one of which is a power port, an HDMI input port, and a 3.5mm headphone jack.

IT House learned that the PeakDo millimeter-wave game console weighs about 380g, and the handle is connected by Bluetooth. The super early bird price is $273 (currently about 1963 yuan), and the crowdfunding price is $324 (currently about 2330 yuan).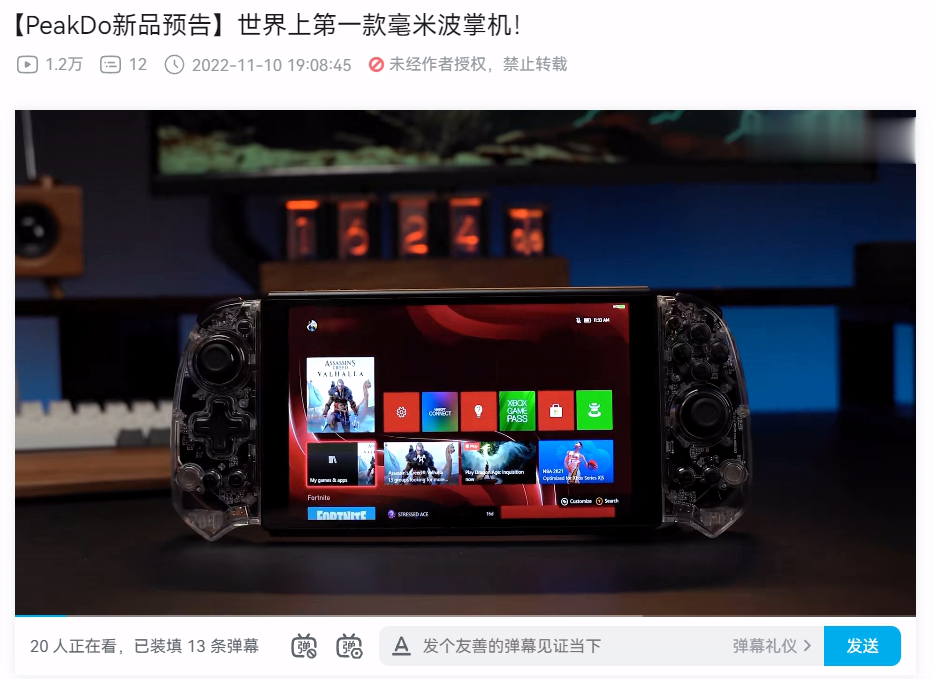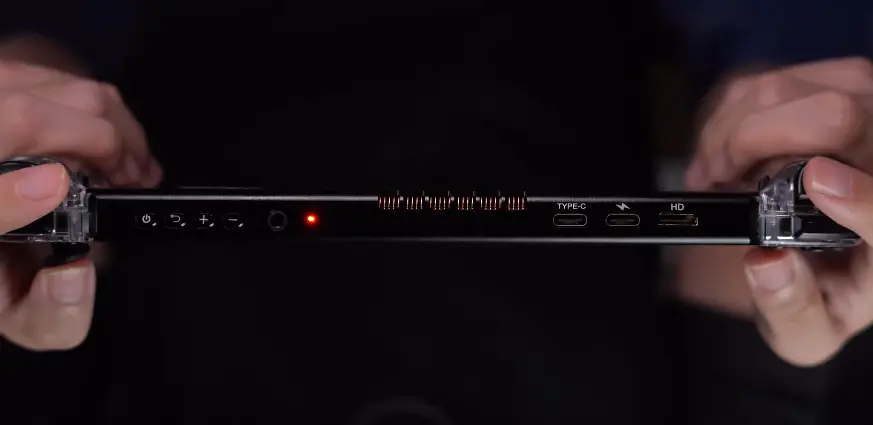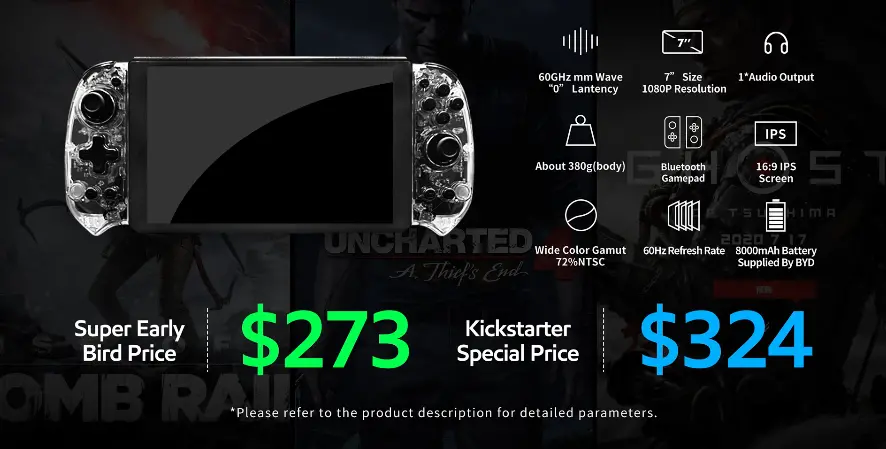 This is one of the more interesting of the new Steam Deck & Switch competitors. Not only do you have the handheld itself which can be connected to a TV or monitor, but it can also cast from other devices.
As you can see in the video it looks like the handheld comes with a USB stick which can plug into the USB port of systems like the Xbox Series and PS5, allowing you lag free to play those games remotely at a maximum of 60Hz 1080P. it does have a pretty short battery life though with only 3 hours but that's par for the course with these handhelds.
The biggest feature being touted is the claim this will be the worlds first millimeter wave gaming handheld with a 60GHz mm wave "0" Latency as it says on the bottom image. This is why the remote connectivity you stream from your devices is practically flawless without any input delay.
The early bird price is $273, the kickstarter price is $324 which I assume means regular price. That's pretty cheap.
The handheld comes with dual USB-C ports, and if you look at the image it also comes with a lighting port, I'm not really sure what people will use them for but it's a nice touch.
I wonder if you can use the USB stick that comes with it on ANY console that has a USB port. That would make this a much more appealing consoles if it has wide compatibility.
Last edited: