THE RULES:
No playing games
released
in 2021
No playing games
purchased
in 2021
Otherwise, buying games is fine (you collectors and Steam sale junkies out there can keep packing your shelves)
Mini-FAQ:
Do I have to make a list?
No, feel free to add or subtract games to your pile as long as the title does not violate your desired challenge tier.
Can I buy games AT ALL? What about adding PS+, GamePass, etc to my digital library? What about SALES?!?!
Acquiring games is fine. Playing them is not. The challenge is intended to get you playing games you already own. Hopefully the restriction helps you cut down on new purchases and impulse buys. Technically, one could play zero games in 2020 and also fulfill the challenge, but this is a gaming forum so...
What is the minimum number of games I must complete?
There is no minimum. However, there is a 'Clear one (or more) backlog games per month' challenge included. See below.
THE COMPLETELY MEANINGFUL REWARD TIERS:
'Psychic Willpower So Strong You're Bored' TIER-- You have abstained from playing New Games in 2021
This won't be difficult, what with my front door welded shut anyway.
'Pokemon Quest Psyduck' TIER -- 10 backlog games completed per 1 new 2020 game
Free to play.
'President Kanye Takes Office' TIER-- You have completed 5 backlog games completed per 1 new 2020 game
Winner of the Georgia runoff.
'Perfect Student' TIER -- Cleared One backlog game per month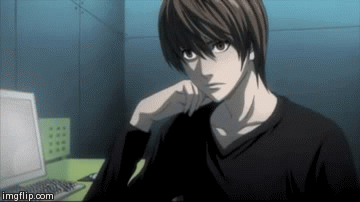 Just like one of my japanese animes.
AND INTRODUCING FOR THE Second TIME IN 2021
The
@ROMhack
Asked For This In the PREVIOUS Previous Thread Award --
One Game From Your Backlog Per Month
​
Any questions? Ask in the thread.
Please feel free to use the thread as a spot to post your thoughts as you work through your backlog, offering your opinions and asking for insight.
---
Special shoutout to
DelireMan7
Phase
and
LegionX
for keeping the last thread clipping along with your backlog slaying.
Stories from 2020:
with all the delays there weren't any new games to play to begin with
Prophetic.
I've been very undisciplined lately with my games... I counted up the number of backlog games I've currently got installed and started, but not completed.. and it was 14 different games... oops! I got a mate to pick one for me to focus on and of COURSE he chose a JRPG that's over 30h long... so we shall see if I stick with it or not!
Annoyingly I've hardly played a damn thing so far this year. Grr. Lots to do though. Fitness to sort out, game dev to crack on with, etc.
Yep my backlog is huge ps5 will come in my home when I'm finished with my backlog I started playing Horizon and my backlog gets bigger and bigger
I need some first party recommendations to play
I've been working on beating my backlog for almost four years now. I mostly only play Japanese-style RPGs they're the bulk of the games I have all together. I'm pretty good at not buying new games but sometimes I binge on purchasing several RPGs when I go into the city. I haven't done that though for maybe two years.
Still haven't played Oblivion yet
I'm actually going strong on this. Only game I bought this year was FFX because I wanted to play through some of the main FF titles I missed over the past few years.

It's pretty damn satisfying clearing this old backlog and spending money on other things instead.
Last edited: