"The premise is that our long-time heroes are confronted by an evil arch-nemesis who wields a dimension tunnelling device known as the Dimensionator. As often happens in this type of scenario, this damages the fabric of spacetime and our heroes will need to use an evolving arsenal of creative firepower to try to save the universe," says Marcus Smith, creative director at Insomniac. "We don't want to give away too much, but players' jaws will hit the floor when they discover the butler did it... shoot, I said too much."
"Since Ratchet & Clank: Rift Apart was built from the ground up for PS5, we have access to the broadest palette of techniques and the highest fidelity we've ever had for developing weaponry," says game director Mike Daly. "You can look forward to some new developments that make weapon impact feel absolutely amazing: custom adaptive triggers for each weapon that add new functions to the pull of the trigger itself, advanced VFX that take visual spectacle over the top, haptics to give every impact unique and physical sensations that further allow weapons to express their personality, and our signature creativity for exotic and unexpected weapon concepts is in full force. The weapon experience is shaping up to be incredible."
While plenty of fan favourite gadgets from Ratchet & Clank's past arsenal will return, it's the new weapons that are stealing the spotlight. There's the Shatterbomb, a concussive deployable that appears to be an upgrade on the Fusion grenade. The Topiary Sprinkler, a variant of Ratchet & Clank: Going Commando's Miniturret Glove, fires bolts of ice to freeze enemies in place as vines sprout around the crowd control device to shatter encroaching Thugs-4-Less forces. Then there's the new Burst Pistol and Enforcer Shotgun, two weapons set to take full advantage of the PS5's unique capabilities.
Insomniac is taking advantage of the PS5 to build a truly intergalactic adventure. The SSD will be utilised to project players between new worlds (and fresh takes on old favourites, as we've been able to glimpse Ardolis, Sargasso, and Torren IV in the trailers) at near-instantaneous speeds with no discernable load screens, and to give you new ways to traverse its combat spaces and encounters. Daly believes that it's this quirk of Rift Apart's design, working in tandem with the buoyant chaos the Ratchet & Clank series is known for, that will set it apart from anything else the studio has created in the past.
Rift Apart is being built as a celebration of the Ratchet & Clank games that have come before it. But it's also a glimpse into Insomniac's future, following its acquisition by Sony Interactive Entertainment. Smith says that the studio is trying to cater to more players than ever before, noting that if you've never played a Ratchet & Clank game before, this is an excellent one to start with, as the adventure is a stand-alone storyline. Still, long-time fans of the series will find deeper layers of connection to previous games."
More in the link.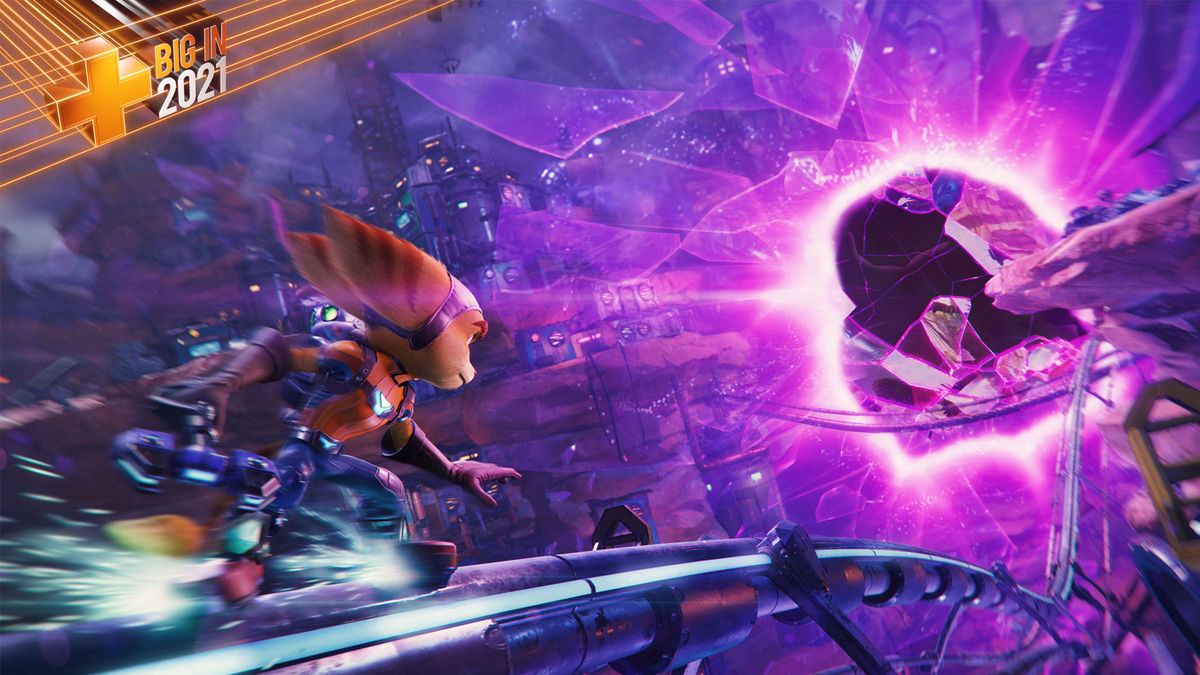 Big in 2021: Insomniac takes us inside Rift Apart, the number one reason to upgrade to a PS5 if you haven't already
www.gamesradar.com