Nov 21, 2014
20,427
35,365
1,420
Microsoft Flight Simulator (2020) will feature "all the airports on Earth," including 37,000 manually edited airports, according to the game's developer.
In a new video published on Thursday, creator Asobo went into detail on how airports will work in the final Xbox and PC sim.
The developer revealed it has chosen 80 airports, based on the most played and busiest ones, to give "extra attention." These airports will have more realism than others thanks to more detailed signage and surface definition, it said.
Finally, the developer defined a "top level category" containing an unknown number of "iconic" airports. These airports have been given unique buildings, props and terrain.
Environments in the new Flight Simulator use textures and topographical data from Bing Maps, as well as 3D world features such as terrain and buildings generated using Microsoft's Azure cloud tech.
Explaining its approach to building airports, lead game designer Sven Mestas said:
In order to reach a new level of reality in flight simulation, we needed a new approach. That's why we decided to innovate by editing airports from real satellite pictures. This technique involves editing each airport manually, which means particular attention to detail has been given to every single one of them, to bring them a step closer to reality.
Glimpse of some airports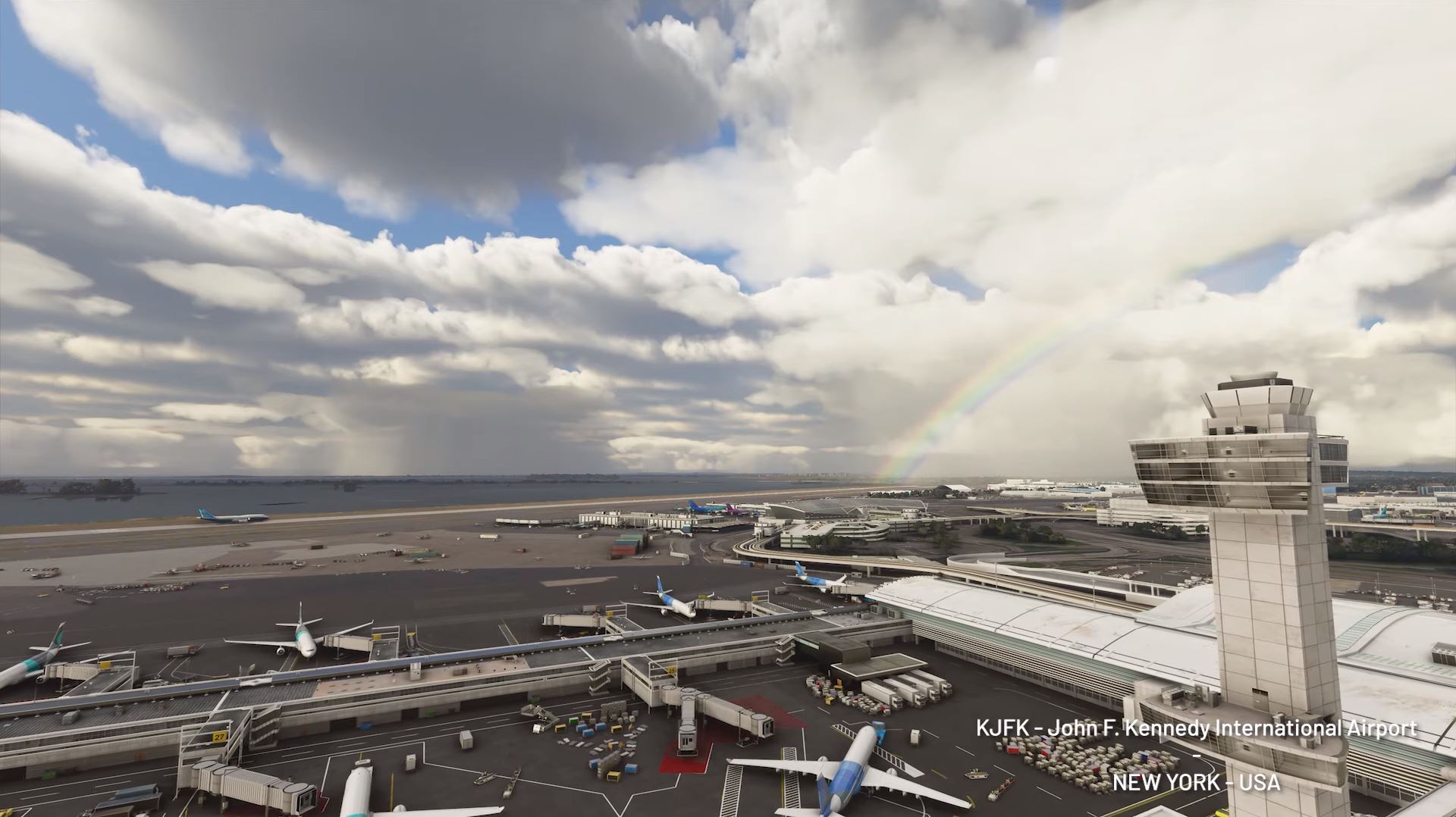 Asobo details its plans for sim'

www.videogameschronicle.com