Has a voluptuous plastic labia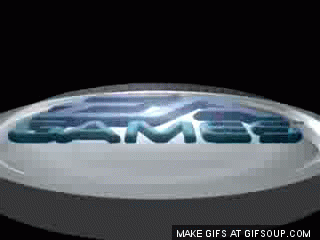 Electronic Arts is what it is nowadays.
Let's not dwell on the present though... let's celebrate EA's past!
CHALLENGE: Try to pick only 3 games! And try to pick one from the 90's, 2000's, and 2010's if you can! Unlimited amount of honorable mentions are OK:
HONORABLE MENTIONS: SimCity 4, Mass Effect 2, Lord of the Rings Battle For Middle Earth, Battlefield Bad Company, NBA Street VOL 3
There is no denying the sheer amount of amazing releases EA has published throughout the years. For me, EA was the sign of quality. I have enjoyed and loved many EA published titles over the years. Lord of the Rings games, 007, Need for Speed, Burnout, Battlefield, Sid Meier games, and many others are some of my favorites! My time with them started in the 90's on PC with Need for Speed, specifically Hot Pursuit III. Need for Speed games were definitely formative for me and my love for racing games... and I remember them fondly, but I would not consider them in my favorites for EA.
My first game up, still released in the 90's is:
System Shock 2, 1999:
Such an incredibly atmospheric world that deeply influenced my tastes in media. Love this game!
Rock Band, 2007:
One of a few games that has changed my life. I've enjoyed music since I can remember, but never felt a desire to play an instrument before Rock Band. I immediately started on the drums and my passion for percussion took off. For the most part, the drums in Rock Band actually teach you how to play the song. Anywho... I bought an acoustic set soon after playing this game and I've been playing drums ever since!! Thanks Rock Band for the positive change you've made in my life
(image: RUSH playing Tom Sawyer in Rock Band, promo for the game in 2007!)
Battlefield 3, 2011 (close tie, Mass Effect 2):
Battlefield 3 is one of my favorite multiplayer experiences I've played, if not my all time favorite
(I really enjoyed the single player campaign also).
Nothing matches the insanity of BF3 even today. The gunplay was unparalleled with just the right mix of realism and fun. Absolutely incredible visuals (that still hold up a decade later) and sound design made for an unforgettable couple of years playing. Favorite guns: AUG, SPAS 12, DAO-12.