Woman arrested in Sunset after attempting to impersonate daughter
DAVIS COUNTY, Utah, Sept. 1, 2019 (Gephardt Daily) — A woman was arrested in Sunset after attempting to impersonate her 20-year-old daughter during a traffic stop.
A probable cause statement from the 2nd District Court of Farmington said Heather Elaine Garcia, 38, is facing charges of:
Providing false personal information with intent to be another actual person, a class A misdemeanor
Possession of a controlled substance, a class A misdemeanor
Use or possession of drug paraphernalia, a class B misdemeanor
Driving on a suspended or revoked license, a class C misdemeanor
Operating a vehicle without insurance, a class C misdemeanor.
She also had active warrants out for her arrest.
The arresting officer was patrolling the area of 650 N. Main St. in Sunset Saturday, the statement said.
"I noticed a silver BMW pull in front of me that did not have a license plate," it said. "I initiated a traffic stop on the vehicle and approached the driver. The driver informed me that she did not have her ID on her."
According to the probable cause statement she then gave the officer her daughter's name and date of birth.
She also said she did not have insurance on the vehicle, which was subsequently confirmed by officials.
"I went back to my patrol vehicle and performed a records search on the name given," the arresting officer wrote, but when the photo came back it "appeared to be a different individual pictured and was not the female I was with."
At this point, a second Davis County deputy arrived with his K-9 partner.
"I asked the female to step out of the vehicle while the K-9 performed a free air sniff," the statement said.
"The K-9 handler, Deputy Robinson, informed me his K-9 alerted on the vehicle and said I was okay to search the vehicle. During the vehicle search in the center console, there was broken glass that was curved with white and brown residue consistent with the shape and appearance of a broken pipe."
In Garcia's purse, small baggies had remnants of a white powdery substance that field tested positive for methamphetamine, the statement said. Also in her purse was a pipe with white powder and burn marks. Inside the pipe was a crystal-like substance consistent with the appearance of methamphetamine.
Also allegedly found in Garcia's purse was her driver's license.
The arresting officer attempted to ask her name again, but she again gave him her daughter's name.
A records check was performed on Garcia and it was found that she had multiple active arrest warrants and a suspended driver's license. The arresting officer also asked Garcia for the last four numbers of her Social Security number, but she was unable to remember.
After positively identifying her as Heather Garcia, the officer placed her under arrest.
While being handcuffed, she said she looked very similar to her daughter and that's who she was pretending to be. She was read her Miranda rights and requested a lawyer. Garcia was then transported to the Davis County Jail for the active warrants and the new charges, with her bail set at $5,320.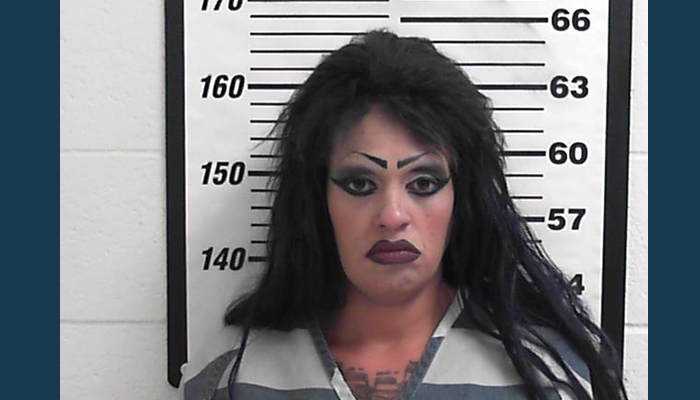 A woman was arrested in Sunset after attempting to impersonate her 20-year-old daughter during a traffic stop.
gephardtdaily.com