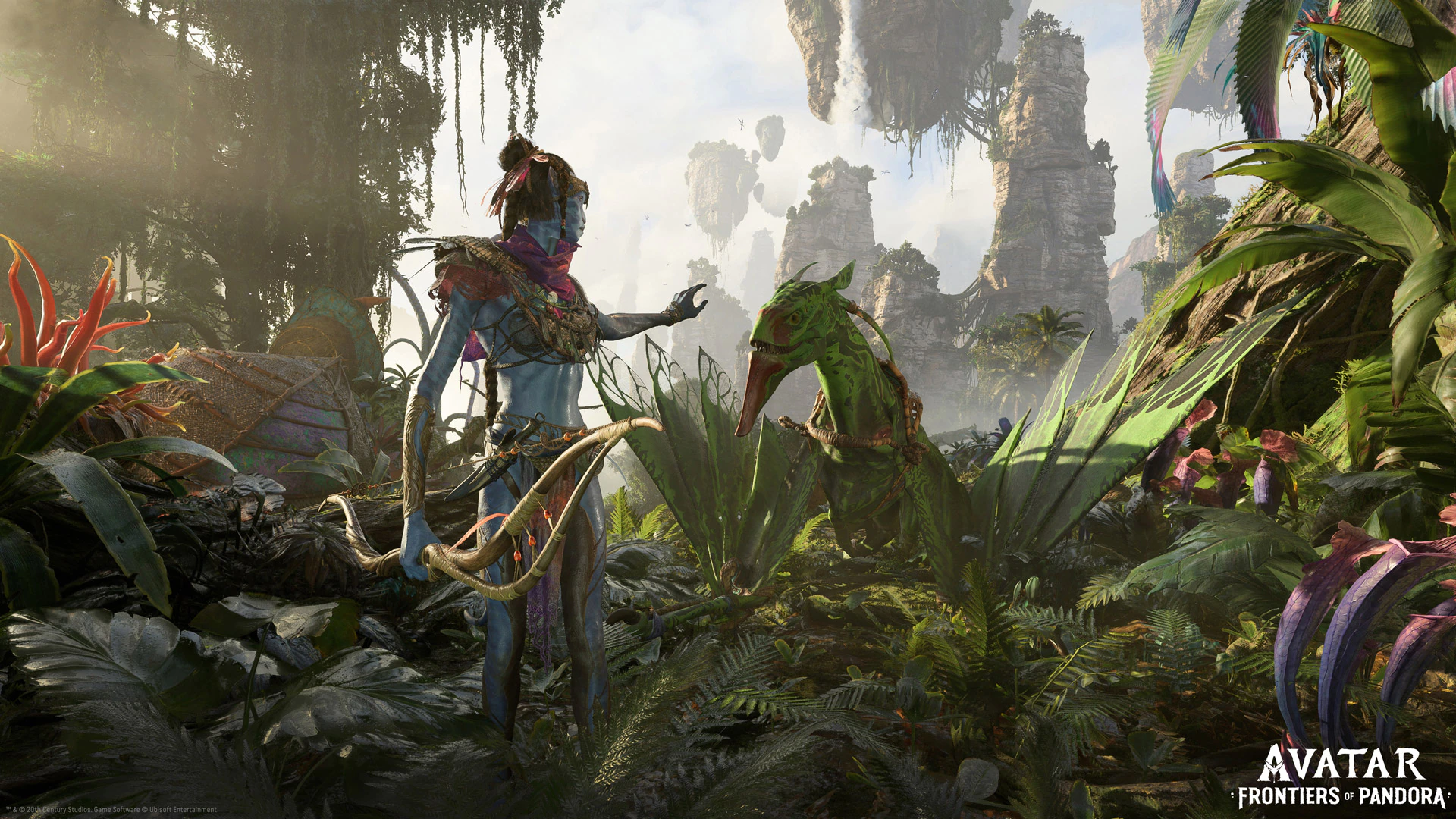 Ubisoft's upcoming Avatar and Star Wars games could feature monetization, according to a job posting from Massive Entertainment
exputer.com
Massive Entertainment, a Ubisoft studio is hard at work developing 2 AAA titles. The first is Avatar: Frontiers of Pandora, a game set in James Cameron's Avatar universe. The second is an untitled open-world narrative
Star Wars
game. Massive also developed Far Cry 3 as well as The Division Series.
Avatar: Frontiers of Pandora has been in development since 2017 and is set to release sometime this year.
Ubisoft
's partnership with Lucasfilm to create a Star Wars game was announced in 2021, with more news to follow this year.
According to a
job posting
, Ubisoft may be looking for ways to monetize its upcoming titles.
---
Key Takeaways
Massive Entertainment is currently developing an Avatar and Star Wars game
These games could feature monetization in some form
A job posting was listed for a monetization specialist to help boost profitability from Massive's games
---
The job posting for a
monetization specialist
was listed around 2 weeks ago. According to the job posting,
"
Monetization Specialists at Ubisoft contribute to the financial success of our games, shaping strategies that boost profitability while respecting our players and the essence of each game."
The position has multiple responsibilities, including:
Monitor the monetization strategies and acquisition, engagement, and monetization KPIs of 3 Ubisoft projects.
Perform ad hoc analysis to improve recommendations to projects.
Partner with the project's monetization director to develop monetization strategies aligned with player expectations and the creative & game directions.
Work closely with game economy designers to come up with justified pricing for items, events, and services.
Plan and oversee the content, promotions, and offers of the primary and secondary stores with the digital sales teams.
Collaborate with interdependent teams (like UI, UX, programming, etc.) to implement your monetization systems and features.
Follow up on monetization features and adapt them based on player feedback, reporting results, etc.
The job posting implies that the candidate will work on upcoming Massive games including Avatar and Star Wars.
"At Massive, you get to do what you love most while bringing your own experience to our ongoing projects, like Tom Clancy's The Division 2, Avatar: Frontiers of Pandora, and The Star Wars Project. We're also developing new tech here, such as our in-house engine Snowdrop, and Ubisoft Connect – Ubisoft's digital ecosystem and distribution platform."
Avatar: Frontiers of Pandora is an open-world experience set in James Cameron's Avatar universe and developed by Ubisoft Massive. With the popularity of Avatar: The Way of Water and its success at the box office, Frontiers of Pandora has strong legs to stand on as people regain their interest in the Avatar universe.
Frontiers of Pandora
is set around a year before
Avatar: The Way of Water. The game takes place sometime between the 1-year flashback from the beginning of the film and the events of the movie.
It is likely any microtransactions would be cosmetics as they are in many Ubisoft titles. There will be no multiplayer component in Frontiers of Pandora so any MTX couldn't be related to Battle Passes or virtual currencies.
Last edited: