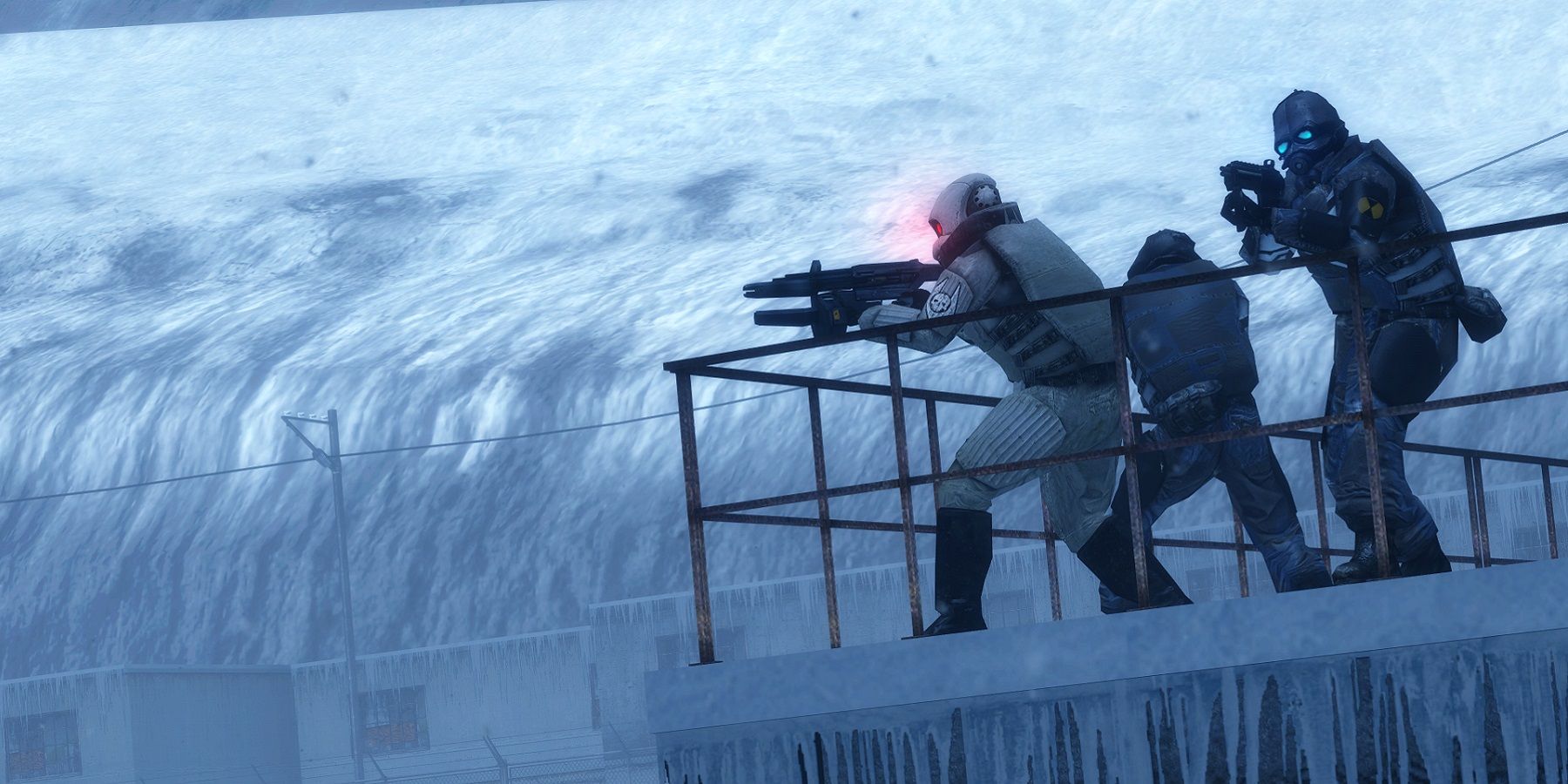 A new Half-Life 2 mod gives gamers the chance to play from the perspective of a Combine soldier and also adds Portal aspects.
gamerant.com
As spotted by PCGamer, a new mod called "Entropy: Zero 2" is due for release next month. As the title suggests, this custom add-on, created by a team of independent developers, is actually a sequel to "Entropy: Zero," which came out in 2017. Both mods task the player with taking on the role of a Combine solider in
Half-Life 2
and feature a brand-new story. Playing as Bad Cop, fans will have the ability to not only command their own army of synths and soldiers, but a recent trailer shows that they will also have a companion in the guise of one of
Portal
's corrupt turrets.
In general, it looks like it's going to be an interesting mod, bringing the two worlds of City 17 and Aperture Science together in some form.