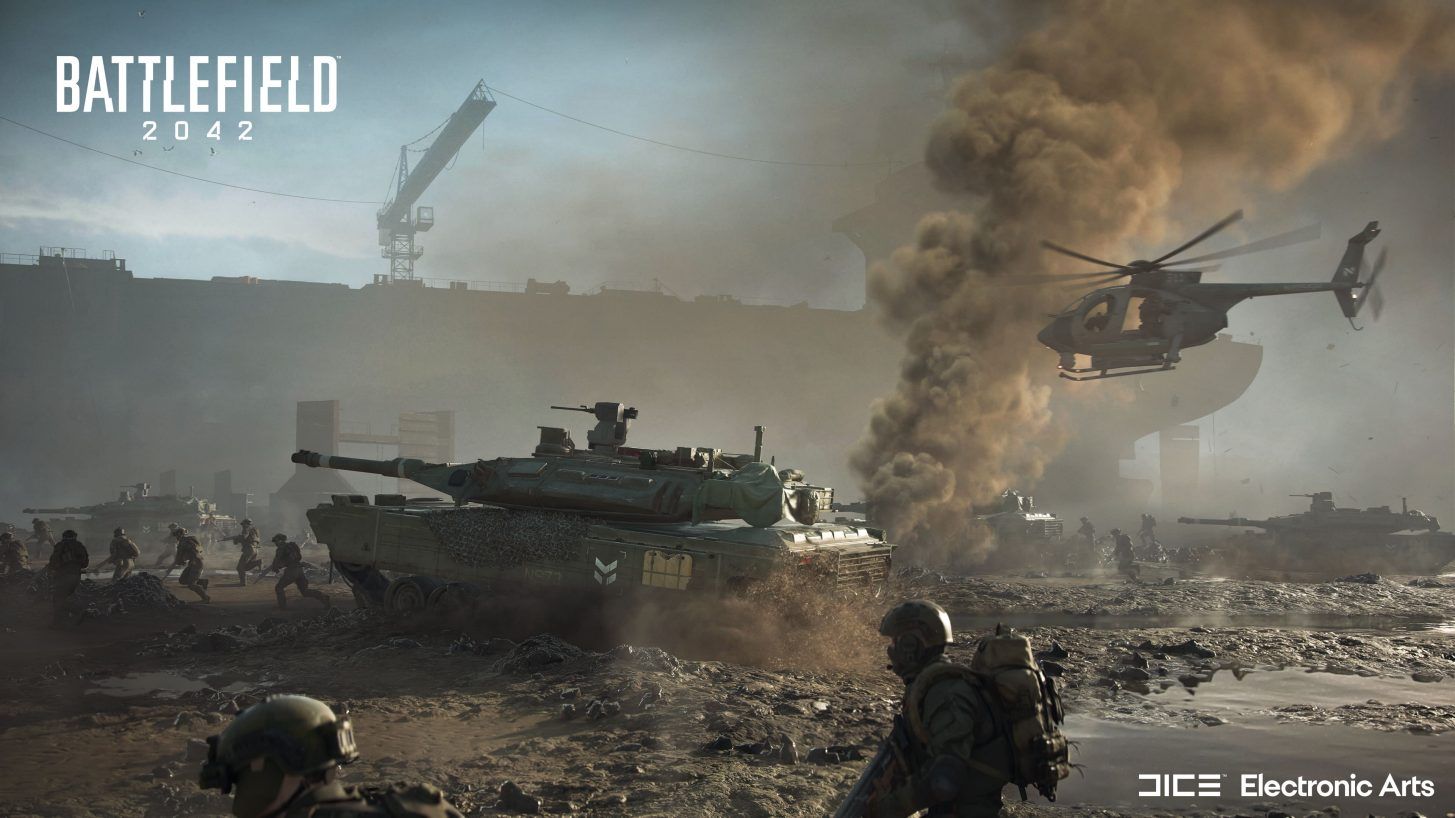 New details have been announced for Battlefield 2042!
www.dualshockers.com
BATTLEFIELD 2042 – CROSSPLAY & CROSS-PROGRESSION DETAILS​
In a recently released
Blog Post
, EA confirmed that they are indeed looking into a crossplay functionality for
Battlefield 2042
. The publishers of the upcoming shooter announced that a Technical Playtest will be taking place later this summer to test the crossplay functionality.
Although it was pointed out that the developers are still building the crossplay functionality, there was one thing that stood out to fans. The overview of
Battlefield 2042's
crossplay feature can be found below:
PC, Xbox Series X|S, PlayStation 5 consoles

PC and console can opt-out from playing together

Xbox One and PlayStation 4 systems
Console players often find it unfair that when crossplay is enabled, they are forced to play with PC players. The reason being for this is that keyboard and mouse players simply have a much greater advantage when it comes to aiming and precision. Whilst PC players will make the argument that they do not want to play in lobbies filled with console players that have aim assist.
Now everyone can be happy with
Battlefield 2042
as EA has confirmed that PC and console players can opt-out from playing together when crossplay is enabled. Maybe this is something that Activision can take note of for the next
Call of Duty
.
FULL BATTLEFIELD 2042 EA BLOG POST​
More details on
Battlefield 2042
can be found on the official
EA Website
. The recent blog post details various elements of the upcoming title, including things such as:
AI Soldiers
Vehicles
Maps
Specialists
Loadouts
Much more!
"Alongside cross-play we're also building cross-progression and cross-commerce for Battlefield 2042, which will be shared across all platforms and travel with you wherever you go," the studio added. "For example, your unlocked progress and purchases in your
PlayStation
copy of the game will carry over onto the
Xbox
or PC version, and vice versa."
Do we know if we can turn off cross play with pc only and play only with other consoles
Last edited: