mod edit: "Matthew Byrd is a freelance writer and entertainment enthusiast living in Brooklyn". Matthew Byrd is welcome to sign up and post his threads here. It carries as much weight and insight as any poster of neogaf. And it belongs in threads that are already discussing this issue. Let us be very clear, the constant sharing of low noteworthy articles like this to score points just make a case to have a megathread for current Sony doom mongering. If we need a megathread is pushed back onto you, the posters, to balance that line. If you wear out the goodwill extended, then you have no one to blame but yourselves.
As Game Pass continues to be the best deal in gaming during a particularly dry new release season, we look at the reasons to doubt Sony's reported blockbuster strategy.

When someone asked me during the PS4/Xbox One era which console they should buy, I usually told them "PlayStation 4." In a generation that usually allowed fans of both consoles to play the biggest third-party games, Sony's emphasis on major first-party titles simply left them with the greater quantity of exclusive games and, in my mind,

the greater quality exclusive titles

as well. It really just came down to the idea that owning a PlayStation 4 put you in a better position to buy the next major console exclusive that you might be interested in.

In some ways, then, I absolutely understand the motivation behind

a recent report

that suggests Sony intends to devote more of their resources towards blockbusters in established franchises rather than new IPs that they consider to be riskier or "niche" games that largely appeal to specific regional markets. It's a strategy that they were clearly developing during the PS4 era, and

it obviously worked out pretty well for them there

. Why wouldn't they want to do more of the same this time around?

Well, it's because the industry and world are in a much different place than they were in when the PS4 launched in 2013, and the ways that things have changed since that time not only cast doubt over Sony's strategy but have made it much easier to recommend Xbox Series X/S to prospective next-gen gamers more than I ever thought it would be at end of the last console generation. To be honest, Game Pass is the biggest reason for that. Even though I know nobody wants to talk about it, the most immediate problem with Sony's reported blockbuster strategy is the fallout of the COVID-19 pandemic. It amazes me that there still seem to be so many gamers who don't understand the impact that the COVID-19 pandemic had on the video game industry. There's seems to be a popular belief that the pandemic will soon be over and that the game delays of last year and early this year are also coming to an end. However, that's just not true.

Mounting evidence suggests that we've only just seen the first wave of major video game delays as more are likely to come once studios return to normal working conditions and assess just where they're at on development timelines. We've seen games like Harry Potter: Hogwarts Legacy and Suicide Squad: Kill the Justice League get delayed to 2022 already, and there's a real feeling that 2022 is the year when we might inch closer towards a "normal" video game release schedule. Just look at what happened to movie releases last year and apply something similar to games in 2021.

Maybe Sony can weather the storm a bit until things settle down (and

more people are able to buy next-gen consoles

), but for at least the next couple of years, we're going to see delays impact an industry that some already felt was too reliant on big-budget titles that are too often unable to be meet the release date expectations of gamers with more on-demand entertainment options available to them than ever before.

As you've probably guessed, that brings us to Game Pass. As someone fortunate enough to own a PS5 and Xbox Series X, I can tell you that 90% of my gaming time has gone to the Series X since both consoles launched last November. Most of that time has gone to Game Pass titles. As the aforementioned COVID-19 delays leave next-gen gamers without a lot of next-gen games to play, Game Pass feels more valuable than ever.

PlayStation 5 may have boasted the stronger overall launch lineup thanks to Astro's Playroom, Demon's Souls, and Spider-Man: Miles Morales, but no matter how good those games were (and

they were all great

), the fact of the matter is that they eventually ended whereas Game Pass has offered a constant stream of new experiences that even includes

recent titles like Outriders

.

Sony has improved the quality of their PlayStation Now service in recent years, and PlayStation Plus' free games program remains a fantastic deal, but Sony Interactive Entertainment CEO Jim Ryan

previously said

he doesn't feel adding new first-party games to PlayStation Now as day one releases is a"sustainable" practice due to the fact that those games cost "many millions of dollars, well over $100 million, to develop."

But that argument just takes us back to the main issue here, doesn't it? Sony seems to be committed to the belief that the only games worth pursuing (or at least the ones worth focusing on) are those ones that cost "well over $100 million." Yet, much like horror movies, we've seen numerous instances of lower-budget games going on to post record profits.

Minecraft was a fairly low-budget game that became the best-selling title ever, Stardew Valleywas developed by one person and still ranks high on multiple platforms' sales charts, and even Rocket League (which PlayStation once helped promote through PlayStation Plus) went on to become a phenomenon despite reportedly only costing about $2 million to make and being based off the kind of failed project that Sony's reported strategy would have likely led to them abandoning.

Yes, those are handpicked examples, but in their own ways, Sony is being very selective with how they present their own successes. They talk about the success of major PS4 games with big budgets (such as God of War and Marvel's Spider-Man), but they don't necessarily talk about how part of the reasons budgets have skyrocketed so much in recent years is that studios continue to chase a very specific kind of game that costs so much to make.

I love games like Spider-Man and Ghost of Tsushima which utilize that open-world style with RPG elements that major

PlayStation exclusives are becoming known for

, but they're not the only games I want to play. It's pretty clear that what's unsustainable in the video game industry is the cost of making them and the toll that the process of making often takes on developers even during "normal" times.

It's a big part of the reason why we're seeing a push for $70 games becoming the standard. Former PlayStation executive Shawn Layden

once pushed for $70 games

, but after leaving the company, he acknowledged that part of the solution to the problem of ever-expanding development costs may be

emphasizing smaller games

and not running from them.

Let's also not pretend that big games have achieved this mythical "too big to fail" status.

As Cyberpunk 2077 showed

, no amount of pedigree and promise can prevent a big game from being a disaster at launch. That particular game may end up recouping its development costs, but we're already seeing that the long terms costs of Cyberpunk 2077 include a blow to its developers' reputation that they clearly did not need if they're going to continue to rely on the strength of their name to push major releases and pursue big-budget projects.

In a way, Sony already got a taste of that with The Last of Us Part 2. It was a very good game, it was a successful game, but even those who liked it noted that the title was fairly bloated and sometimes seemed to be designed to fulfill a promise of "X" hours of gameplay even when that promise was counterproductive to

the game's artistic ambitions

. The Last of Us Part 2 didn't even feature an updated version of the original's underrated multiplayer mode, which is one of those things that makes you question how these big budgets are being used and whether they're always in service of giving gamers the most

bang for their (70) bucks

.

You'd have a hard time finding anyone who doesn't think that the escalation of game development has indeed become unsustainable. What I don't understand is why Sony seemingly feels that the best thing to do is to lean into that dangerous trend rather than find a way out of it.

I don't know what the gaming industry is going to look like at the end of this pandemic or this console generation. What I do know is that the most beloved video game consoles ever are typically the ones that offer the

most robust library of games

. As I look at what Microsoft is doing at the moment with Game Pass, cloud gaming, enhanced backward compatibility support, and even the acquisition/support of various development partners that will financially help them pursue more projects, I have a better understanding of how they're going to offer a more diverse library of games in the coming years.

When I look at Sony's strategy, I see a lineup of those same great PlayStation games that made it fairly easy to recommend PlayStation consoles in the past. As the competition increases, though, and those games look fewer and further between than ever before, my hope is that the PlayStation team finds a way to offer more than that.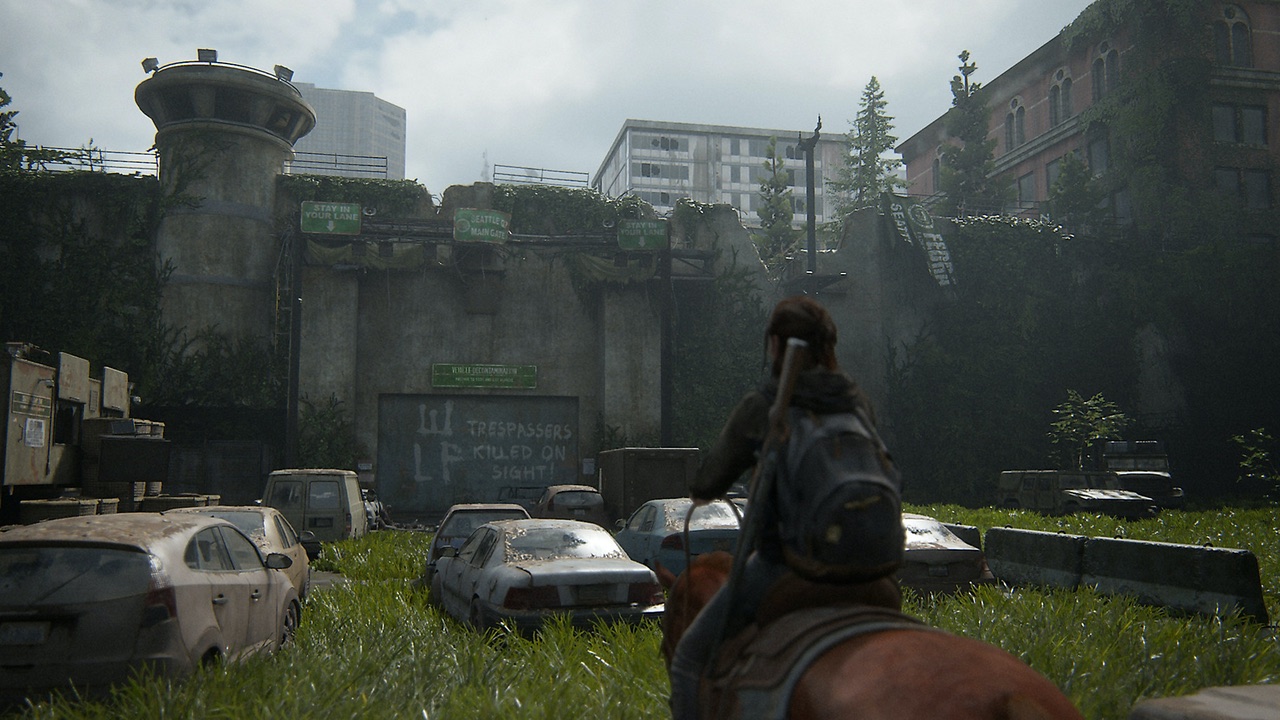 As Game Pass continues to be the best deal in gaming during a particularly dry new release season, we look at the reasons to doubt Sony's reported blockbuster strategy.

www.denofgeek.com
anotherone.gif
Last edited by a moderator: