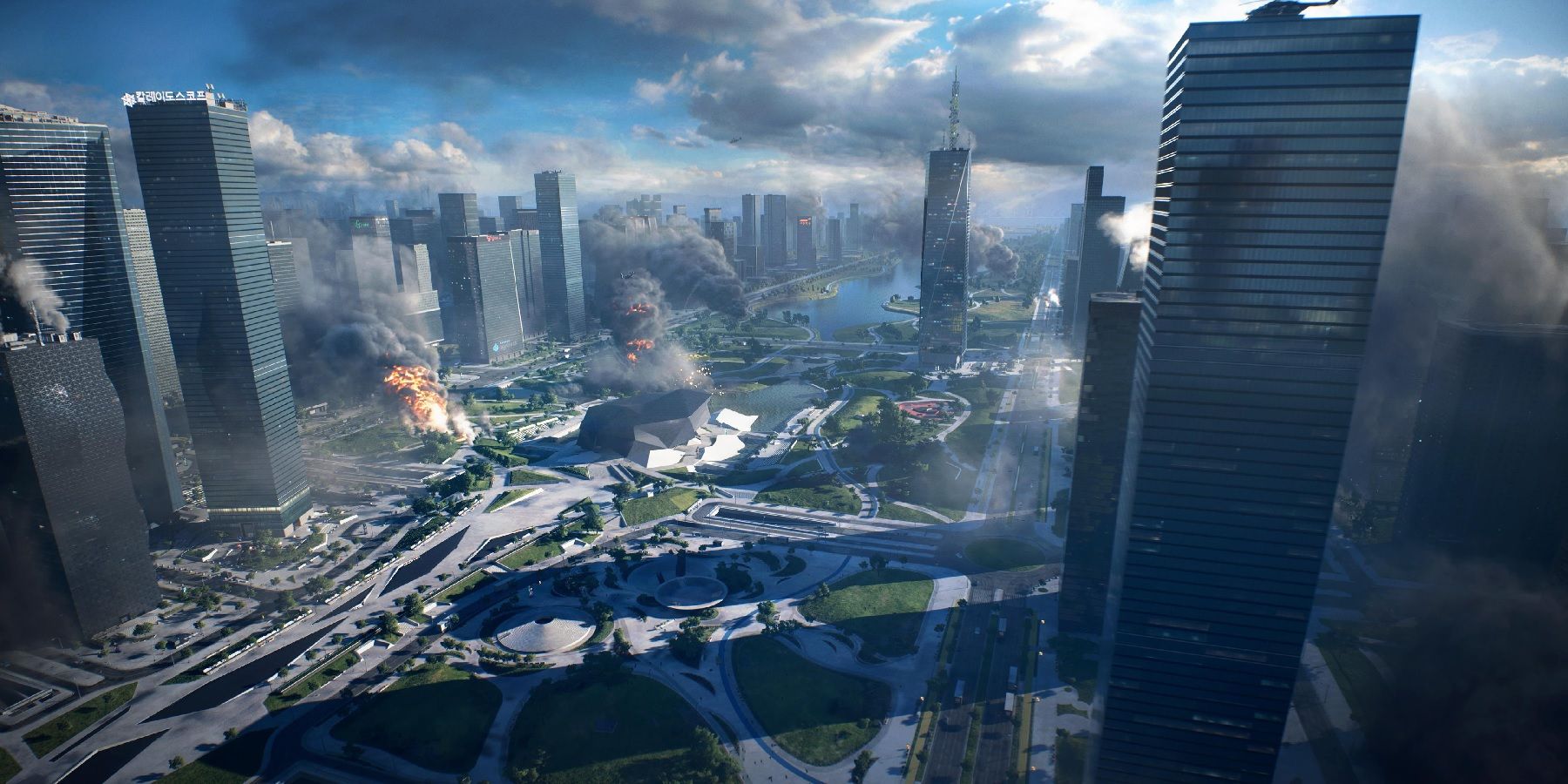 DICE and EA continue efforts to improve Battlefield 2042's gameplay by removing one of the 128-player modes to make it more 'tactical.'
gamerant.com
DICE is still making an effort to improve its latest FPS, as shown by the recent
release of Battlefield 2042 Patch 4.1
. Alongside the usual balance changes that can be expected from a big patch, one of the major decisions made by DICE seemed puzzling to fans, and that was the removal of the 128-player Breakthrough mode.
Breakthrough is a relatively
new game mode to the Battlefield series
, having been added in 2016's
Battlefield 1
. The mode sees players split into attackers and defenders. The former must try and push through the latter's defense, taking key objectives on a map until the entire area is conquered or, for the defense to win, the time runs out.
Battlefield 2042
is bringing the maximum player count of its Breakthrough mode down to 64 players, citing an improvement in "tactical experience" as the reason for the change.
DICE stated in a blog post that 128 players creates a certain amount of chaos and carnage that doesn't suit the Breakthrough mode. In addition to halving the player count,
Battlefield 2042
is making some changes to its Breakthrough maps so that the 128-player areas don't feel too big. For fans looking for the carnage and chaos in 128-player modes, they can still play Conquest in
Battlefield 2042.
Strangely, for any Xbox One or PS4 owner of the game, 128-player Breakthrough will still be available on those platforms too.
This means that players on older consoles seemingly don't require the tactical advantages the 64-player Breakthrough will provide. It seems that halving the player count on Breakthrough modes is only the beginning of
Battlefield 2042's
changes, as a recent survey sent to players asked for their opinion on new features.
EA's Battlefield 2042 survey
asked whether players would want to see things like
Battlefield 2042
rented servers and changes to the game mode editor. Only time will tell if future updates to the title can redeem it from the negative reputation it earned at launch.