The world's most beloved and recognisable espionage operative has always had a warm reception wherever he goes, with NeoGAF being no exception. We've had threads dedicated to finding out the most superior James Bond movie, to the actor who portrayed the character as close to Ian Fleming's original vision as possible (Pierce Brosnan obviously). But what about the music, more specifically the theme songs associated with each entry? Most are played during the infamous opening sequences, accompanied by scantily clad women, weapons and animated CGI backgrounds. A tease of what's to come in the explosive minutes that follow whilst often being just as memorable as the action itself. So in celebration of the franchise's 60th anniversary earlier this year, we're looking back on the best Bond theme songs.
You can choose one theme song as your number one selection and a runner-up from any James Bond movie
and it
must be played during the opening sequence or the end credits
. Songs played in the actual movie don't count, and
non-vocal instrumental themes are welcome too
.
Dr. No - James Bond Theme (John Barry)

​

From Russia with Love - From Russia with Love (Matt Monro)

​

Goldfinger - Goldfinger (Shirley Bassey)

​

Thunderball - Thunderball (Tom Jones)

​

You Only Live Twice - Your Only Live Twice (Nancy Sinatra)

​

On Her Majesty's Secret Service - We Have All the Time in the World (Louis Armstrong)

​

Diamonds Are Forever - Diamonds Are Forever (Shirley Bassey)

​

Live and Let Die - Live and Let Die (Paul McCartney & Wings)

​

The Man with the Golden Gun - The Man with the Golden Gun (Lulu)

​

The Spy Who Loved Me - Nobody Does It Better (Carly Simon)

​
Mine:
Runner-up
Chris Cornell - You Know My Name (Casino Royale)
Absolutely badass with fast-paced guitar riffs and trumpets. Lyrics are stylish and catchy, same goes for the animated opening.
Favourite
Matt Monro - From Russia with Love
In my opinion the best James Bond theme song of all time. Sweeping and majestic due to Monro's bellowing vocals with lyrics like something out of Shakespeare's Romeo and Juliet. "My running around is through. I fly to youuuu, from Russia with loveeeeeee!"
P.S.
Creating this thread has been an absolute ballache due to imbedding all the different songs from Youtube, but I do it because I love you guys. Now enjoy the thread and leave a month's GAF Gold a piece on your way out.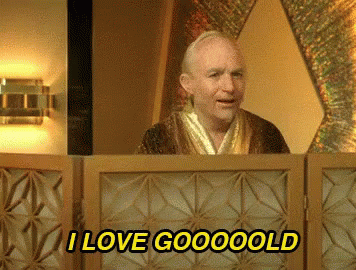 Last edited: