I genuinely don't think there's any other adventure game quite like the 2000s reboots, in terms of gameplay, music, and ESPECIALLY visuals. The parkour gameplay in those games haven't really aged a day, and feel just as current now as they did back then. A bit slower in comparison to modern offerings (and even other games of the time like Mario 64 and Mario Sunshine for instance), but still extremely well made and paced, and kind of clever too- Each room is structured like a puzzle- you have to assess your surroundings carefully and figure out the correct sequence of inputs and maneuvers to get through the area. And the combat is just...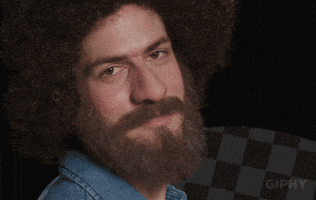 While most hack and slashes focus on goofy air combos, crazy spectacle and flashy animations, Prince of Persia keeps it humble and on the ground with extremely fluent and smooth swordplay that'll have you questioning if the animations were mocapped (spoilers: THEY WEREN'T, somehow) It's got its fair share of weapon combos and enemies too, just because it's less flashy doesn't mean it's boring. Especially when you end up SLICING AN ENEMY DOWN THE FUCKING MIDDLE.
The visuals for each game are very pretty too. Each game somehow manages to perfectly frame each environment in the promotion screenshots which create a very cinematic feel for all of the environments. This effect is multiplied tenfold when you go into the landscape mode which shows off the incredibly detailed and inspired environments the games have. Like this stuff is genuinely beautiful, extremely detailed and well made especially for the mid 2000s. Just look for yourself....
Point being: shit looks fine as hell 19+ years later.
These games have no reason to be forgotten as hard as they were. When one of my friends mentioned it to me i was just like "who?" No one had ever mentioned it in any discussion of "best 3d platformers of all time" or "best video games of all time". Keep in mind that i already knew quite a bit of retro games beforehand, so these games seemingly flying over my fucking head is goofy, because these games never deserve to be forgotten. It's just that Ubishart let these masterpieces be overshadowed by Assassins creed which is nowhere near as inspired and nowhere as fucking fun.