SpongebobSquaredance
Unconfirmed Member
So I went on Metacritic, and what I found was this: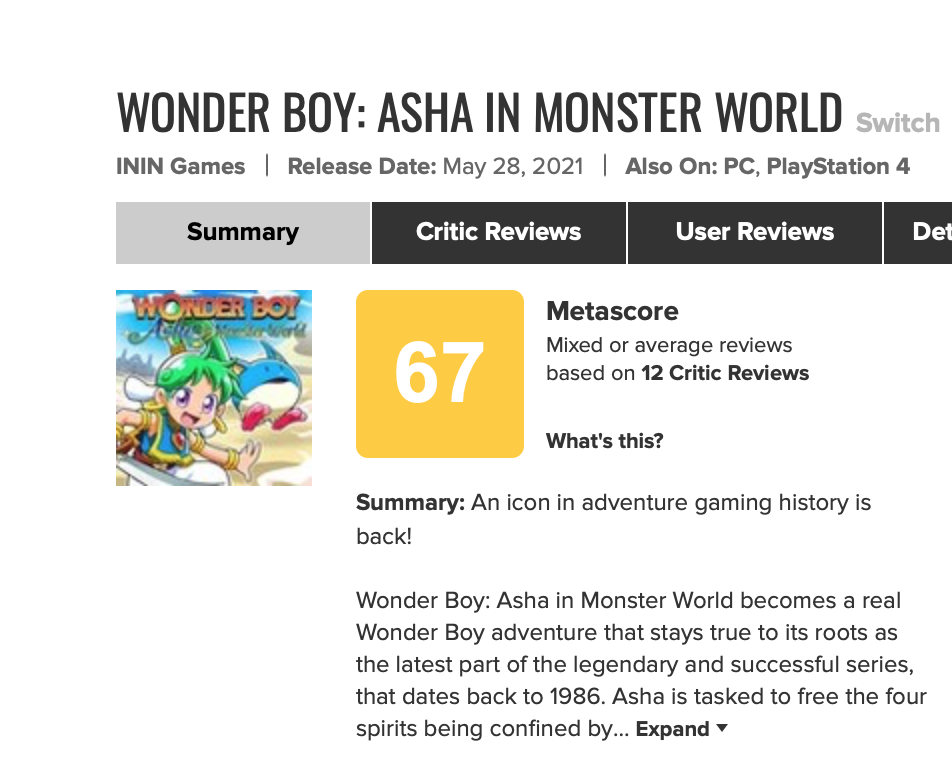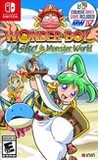 Wonder Boy: Asha in Monster World for Switch game reviews & Metacritic score: An icon in adventure gaming history is back! Wonder Boy: Asha in Monster World becomes a real Wonder Boy adventure that stays true to its roots as the latest p...
www.metacritic.com
and it boggled my mind... because the original is awesome!
Monster World IV is one of the best titles the MegaDrive/Genesis has to offer and I always thought it was seen as a highlight on Sega Ages compilations and other rereleases.
So what happened here?
Is it the graphics?
They are certainly different, but I don't think the game looks shabby. It's a well-looking remake.
So what else is it?
Sadly, Wonder Boy Asha in Monster World is just a 3D version of a game that hasn't aged well. It would have been great if Asha and Pepelogoo had more of remake than a colourful remaster that only shows that the original game was not as good as The Dragon's Trap or Wonder Boy in Monster World.
uh.. okay
but did it really age poorly? I don't think so. Plays fine, isn't painfully difficult, looks good, levels are well designed, the soundtrack has some nice compositions.
So what is it then? Is it just a poor remake? Maybe, the aforementioned review also mentions this:
The move to 3D turns a single 16-bit gaming screen into multiple lanes. And it's empty, not alive, with repetitions of an arrangement that we already know
...and I think is a legit point to make. Other than that the consensus is: good remake, but bad (or the obligatory "poorly aged") source material... but Monster World IV aged perfectly fine, it's one of the greats of that era.
I'm just sitting here and be like "fuck all that shit, most critics have a shitty taste" ... the only somewhat logical conclusion I can come up with is that the latest title is that good that it makes other titles in the series look bad by comparison.
oh well... whatever
Last edited by a moderator: