First of all feel free to ban me if you want and don't try to "intimidate" me with your petty warnings and stupid remarks in private messages hiding your coward ass behind "Mod Team". When you delete a post at least have the balls to say who you are.
---
---
This was the second time a post of mine got deleted when
all i did this time was post an older thread that exposed the PR crap of Phil Spencer
User actually posted this just to cause a derail and drama with no comment etc.
The post was deleted with a reason of:
bubububut noone wants to see you cry in public
The user was also issued a warning
which was "Read the sticky. The only reason you aren't being given a break is because your account is [currently] clean. Next time you will be."
The user was treated fairly and was even extended the benefit of the doubt in light of the recent new policy. If they had actually made the effort to make the point in the same way they have below then there wouldn't have been a problem. But it was more important to try and get a driveby in, in the hope that it would incite some reactions.
With regards to the edit notes, these are just a standard feature of the forum software. Just like this will say post last edited by a moderator. There is no big conspiracy, it is just how the software works, assumedly for privacy reasons we guess. The boxes have limited text values and we struggle to even fit the nuance of what we need to say in there without worrying about signatures etc.
---
---
about how "great" Xbox was supposed to be doing at the start of this generation in Japan when
this
actually shows it's quite the contrary and shows once again that the reality is not exactly as how those executives are trying to make it look like.
So i just quoted that older thread about Phil saying how
Japan's Xbox fastest growing market
and a smiley and nothing else. But my post gets deleted and i also get a warning by a nobody mod fanboy hiding behind "Mod Team".
This was his reply:"bubububut noone wants to see you cry in public".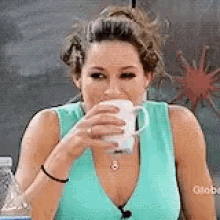 Lol like seriously? All i did was post an older thread that YOU had allowed to be open and thought it was fine when it was original made yet now that its content got exposed of its bullshit you delete my post? If anything this shows how much of a fanboy YOU the moderator who deleted my post actually are.
If you really want to continue muting the members here everytime someone exposes the bullshit of your favorite executive or company then feel free to ban me right here right now. You are hiding behind this "console war" pretense when in actuallity you clearly show that you take sides and also hiding behind your anonymity as "Mod Team".
I'm not afraid of your stupid warnings and i honestly don't want to be a part of a forum that lets fanboys to become moderators and hide behind their moderator power.
Last edited by a moderator: