It seems that some classic movies are making a comeback, but not in the movie theater. Rather they've been given new life in the form of streaming TV shows.
While this seems a recipe for disaster, there are already a number of examples that have been a surprising success. Shows like the critically acclaimed
Cobra Kai
, a sequel series to 1984's
The Karate Kid
. I've not seen it myself, but everyone seems to love this show.
But to talk of tv shows I've seen, on Netflix we had
The Dark Crystal: Age of Resistance
, a prequel series to the original 1982 Jim Henson film. It's been lauded by both fans and critics by being true to the spirit of the movie while telling a far superior story.
I thought this series was awesome, but sadly, it's been canceled after the first season and I'm very pissed at Netflix for that. But maybe Disney could continue it on their own streaming service Disney+ since they own the Muppets?
And speaking of Disney+, it has
The Mandalorian
, based on George Lucas'
Star Wars
.
I absolutely love this show. It's the best
Star Wars
media I've seen in a long time after the disappointment of both the Prequel and Sequel trilogy. And it's success is such that Disney and Lucasfilm plan to make it the flagship to their
Star Wars
shared universe much like the MCU.
So yeah. I think there's a case to be made for a classic movie to get new life as a streaming show. So what would your choice be GAF?
Personally, I think a streaming show based on
Ghostbusters
would be awesome.
Now I know there's a new movie coming soon that looks to undo the disaster that was the 2016 all female reboot. But
Ghostbusters
I think could work well as a streaming show. And it's not like showrunners need to look far for inspiration. All they need to do is make a live action version of
The Real Ghostbusters
animated spinoff.
This show was awesome for a Saturday morning cartoon and wasn't afraid to deal with dark themes and crazy supernatural stuff.
Also, I'd like a new streaming series based on
RoboCop
.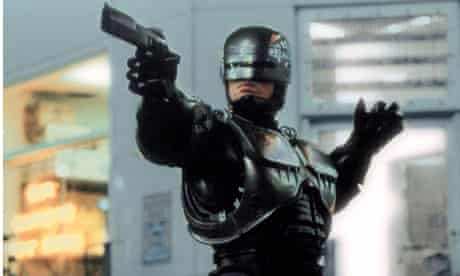 Yeah yeah. I know there was live action TV show way back in 1994. I watched some episodes myself. But it was a neutered version that did away with a lot of the violence that made Paul Verehoven's film such a classic. A streaming show wouldn't have such restrictions and could go balls out with the violence and satire that
RoboCop
is known for.