Jun 15, 2019
2,499
4,125
580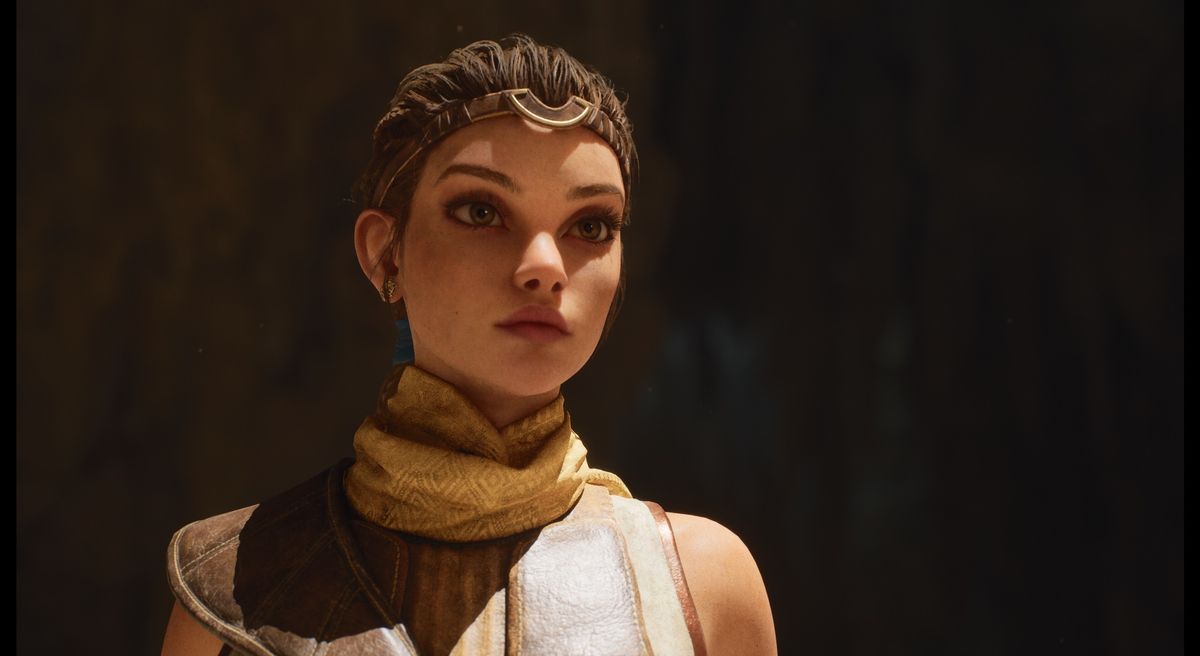 Edge speaks to the wizards behind Epic Games' next-generation game engine
www.gamesradar.com
It was right around this time in 2017 that Fortnite was starting to blow up: Karis was effectively "sheltered", he says, from what was happening throughout the rest of Epic, able to work on his idea without being dragged off to help babysit the phenomenon the company suddenly found itself cradling. "We got a little bit nervous, because it was quite a lot of experimenting," Libreri laughs. "But eventually, things started to click with Nanite, and we were like, 'Oh my god, this is really going to work. This is going to change everything for game developers.'"
Sony, you see, had listened. PS5 was going to make Nanite possible. "It was three or four years ago at least when we started to talk with Mark Cerny about possibilities for the next generation," Sweeney says. Their discussion wasn't just about graphics, but about the growing realisation that storage architecture in game hardware – having to load data from a hard drive, the huge amounts of latency between mass storage and a processor – was a limiting factor in Epic's and all developers' future plans for game-making. The team at Epic received very early hardware access to the next-gen console, and the Sony collaboration has been far longer-running than the Microsoft one, Sweeney says, something which naturally influenced Epic's decision to reveal Unreal Engine 5 using PS5 instead of Xbox Series X.
"And Sony really did a fantastic job of implementing a new platform around that realisation that storage could be revolutionised," he continues. "PlayStation 5 is built not only on a huge body of flash memory, but also a very high bandwidth and low latency framework for accessing it, and for getting it to wherever you need for any type of work."
He describes how PS5 renders a texture highly efficiently, fetching it from the high-speed SSD decompressed, into video memory in the exact place it's needed. This is thanks to PS5's IO (or input-output) system, which according to Epic's VP of engineering Nick Penwarden, is "the major innovation with the next-generation console hardware. They have faster CPUs, they have faster GPUs, and that was really important to be able to achieve the visuals that we showed – but the biggest change across console generations is absolutely going to be the IO bandwidth that we're able to achieve with the SSDs that are in next-generation consoles."
"It's a key unblocker for what Brian and team have built here," Sweeney confirms. "Rendering micropolygons resulting from a 20 billion-polygon scene is hard enough. But actually being able to get that data into memory is a critical challenge. And as a result of the years of discussions and efforts leading up to that, it was a perfect opportunity to partner [with Sony] to show that effort finally coming to fruition with pixels on the screen."
The fact that we have to keep uninstalling other games every time the 200GB-gobbling Call Of Duty: Modern Warfare releases a new update is a constant reminder that we've come face-to-face with the practical limits of this generation.
"We'll have state-of-the-art compression algorithms," Libreri assures us, explaining that Epic's started working on those already and plans to do a lot more over the coming year. "We'll also start enabling developers to have higher-level descriptions of geometry that aren't just the micropolygon level detail, where it's a displacement – like the way that movie assets are made."
I need
Last edited: