Written by Tom Orry:
A largely brilliant 90 minutes should have left Xbox fans happy, but Sony still has the upper hand in terms of next-gen showstoppers.

Xbox is doing great right now. It would take someone truly unwilling to give Xbox a shot to come out of watching the Xbox and Bethesda Games Showcase and not seriously think about being part of that console/PC/Game Pass ecosystem. It was a top notch showcase, with a diverse bunch of games, most of which you can play for less than a coffee and cake each month. It feels like Xbox is finally returning to its Xbox 360 heyday, which is great for everyone who loves video games.
And yet. Why am I somewhat underhyped? It's a strange feeling. I'm feeling good about Xbox, looking forward to all the games coming to Game Pass (just look at that image below for a taste of what's coming, not all of it), and we finally saw some truly next-gen looking games in the form of Microsoft Flight Simulator and Forza Horizon 5, but something was missing. As an event, a talking point for the industry and its fans, the showcase was a little flat. It was flat largely at a high level, only really dropping down in my opinion during the slightly too long look at Stalker 2.

Hype piqued during the Forza Motorsport 5 section. That game looks incredible and I'll be there day one to play it for hours on end, but if I were to rate my hype level after that I'd be about an 8/10. I thought Starfield might result in a high hype rating, but at best I hit a 7, what with the release being about 18 months away and the trailer giving away very little. Halo Infinite's focus on multiplayer is great for those who are into it, but I wanted another campaign deep dive. A Plague Tale: Requiem, Somerville, Psychonauts 2, Slime Rancher 2, Replaced, Atomic Heart, all looked like good, gorgeous games that I'll be playing on Game Pass, but hyped I did not get.

I was looking towards the new Xbox Game Studios announcements to raise the roof. I still remember getting chills every time Microsoft revealed a new Halo alongside that iconic music. I wanted to get into a next-gen lather, like everyone did over Sony's recent Horizon Forbidden West showcase or its Ratchet & Clank: Rift Apart presentations. Or, like we all will when we finally get a look at God of War Ragnarok. Those moments simply didn't come, and for my money the big new games simply didn't excite, no matter how good they will likely end up being on release.
Contraband, an Xbox Game Studios title in collaboration with Avalanche of Just Cause fame, could have been revealed in an email, such was the nothingness of what was revealed. The Outer Worlds 2, to be fair, had an incredible CG trailer, but how far away is that one from release? Two years? More? And then the "one more thing" reveal.

This is the moment of a conference everyone is waiting for. It was another Bethesda game, but it was an entirely CG trailer for a new Arkane game. A brand new IP. I'm super happy Arkane is just a year from finishing another game, with Deathloop coming to PS5 and PC this year, and I like the magical vampire hunting concept, but that wasn't a "one more thing" reveal. As good as Arkane truly is, they are not a Naughty Dog, they're not Kojima Productions, at least in terms of consumer interest and awareness. Xbox needed to end on a big gameplay reveal for a game that has instance recognition or something that looked so impressive that didn't matter. We got neither.

So, that's where I'm at. I think everyone should be considering an Xbox Series X or S and Game Pass, and Xbox clearly has a strong future (

2021 releases

look good, but 2022 and beyond will be even better), but when it comes to getting people excited Sony still can't be beaten. Nintendo, too, is likely to have something to say about this.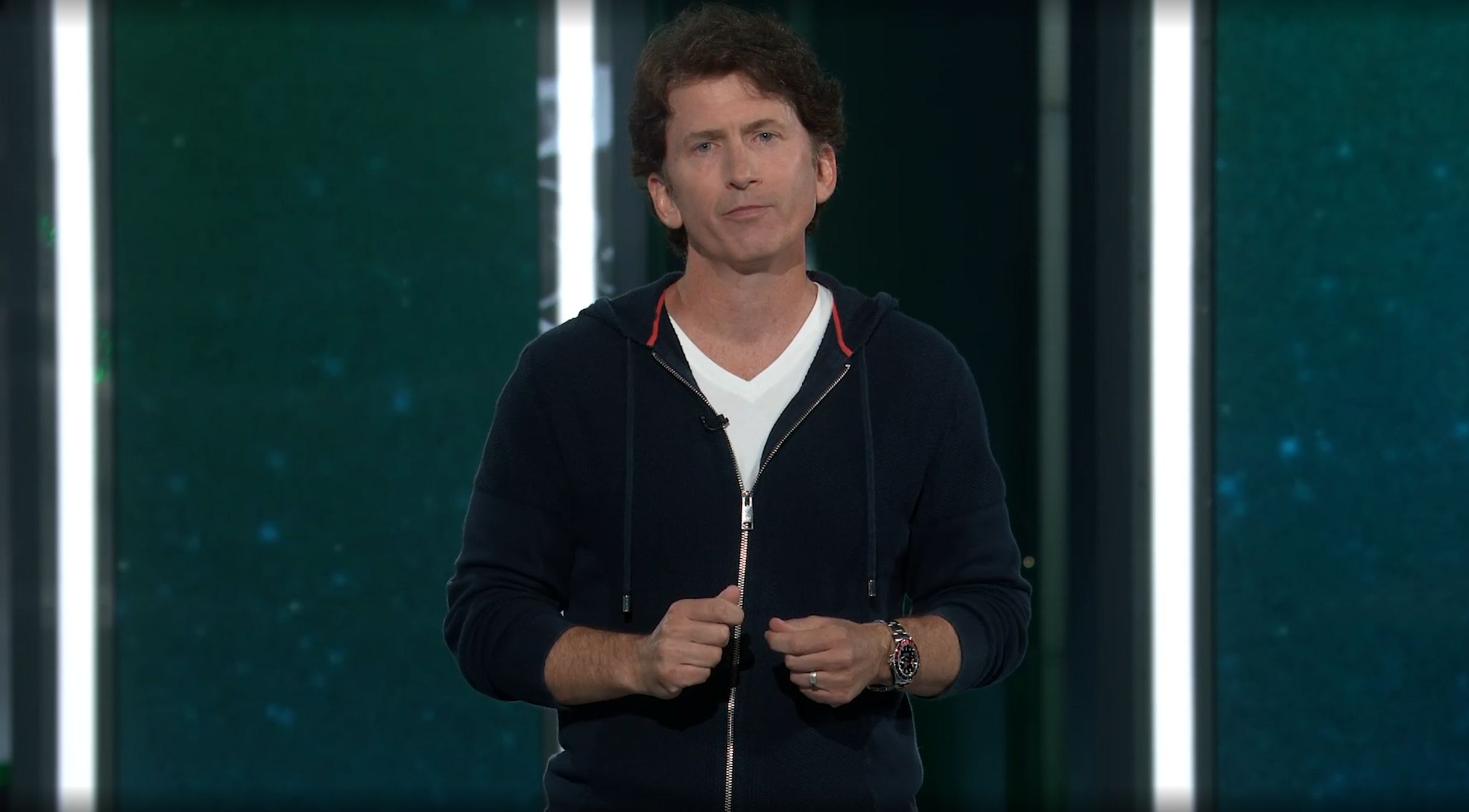 A largely brilliant 90 minutes should have left Xbox fans happy, but Sony still has the upper hand in terms of next-gen…
www.vg247.com
Last edited: