News that the world's first commercial octopus farm is closer to becoming reality has been met with dismay by scientists and conservationists. They argue such intelligent "sentient" creatures - considered able to feel pain and emotions - should never be commercially reared for food.
Playing with a Giant Pacific Octopus is part of Stacey Tonkin's job. When she lifts the lid on the tank to feed the creature known as DJ - short for Davy Jones - he often scoots out from his cave to see her and stick his arms on the glass. That's if he's in a good mood. Octopuses live to be about four - so, at one year old, she says that he's the equivalent of a teenager.
"He definitely exhibits what you'd expect a teenager to be like - some days he's really grumpy and sleeps all day. Then other days he's really playful and active and wants to charge around his tank and show off."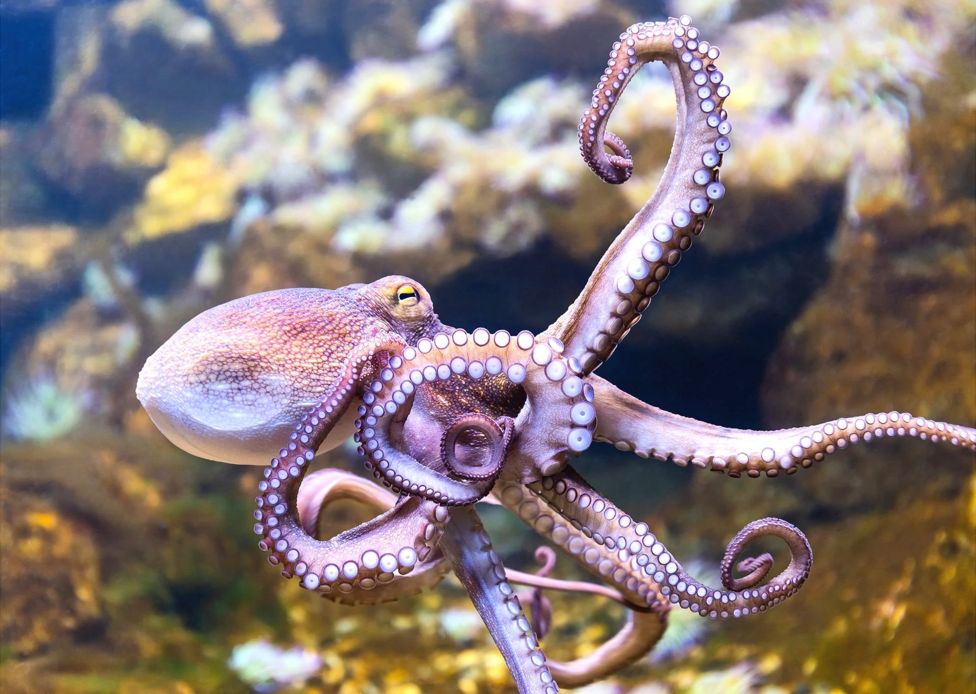 The level of awareness that Stacey witnesses first-hand is to be recognised in UK law through an amendment to the
Animal Welfare (Sentience) Bill
.
The change has come after a team of experts
sifted through more than 300 scientific studies
and concluded that octopuses were "sentient beings" and there was "strong scientific evidence" that they could experience pleasure, excitement and joy - but also pain, distress and harm.
The authors said they were "convinced that high-welfare octopus farming was impossible" and the government "could consider a ban on imported farmed octopus" in future.
But octopus tentacles sizzle in pans, coil on plates and float in soups around the world - from Asia to the Mediterranean, and increasingly the USA. In South Korea, the creatures are sometimes eaten alive. The number of octopuses in the wild are decreasing and prices are going up. An estimated 350,000 tonnes are caught each year - more than 10 times the number caught in 1950.
Against that background, the race to discover the secret to breeding the octopus in captivity has been going on for decades. It's difficult - the larvae only eat live food and need a carefully controlled environment.
The Spanish multinational, Nueva Pescanova (NP) appears to have beaten companies in Mexico, Japan and Australia, to
win the race
. It has announced that it will start marketing farmed octopus next summer, to sell it in 2023.
The company built on research done by the Spanish Oceanographic Institute (Instituto Español de Oceanografía), looking at the breeding habits of the Common Octopus - Octopus vulgaris. NP's commercial farm will be based inland, close to the port of Las Palmas in the Canary Islands according to
PortSEurope
.
It's reported the farm will produce 3,000 tonnes of octopus per year. The company has been quoted as saying it will help to stop so many octopus being taken from the wild.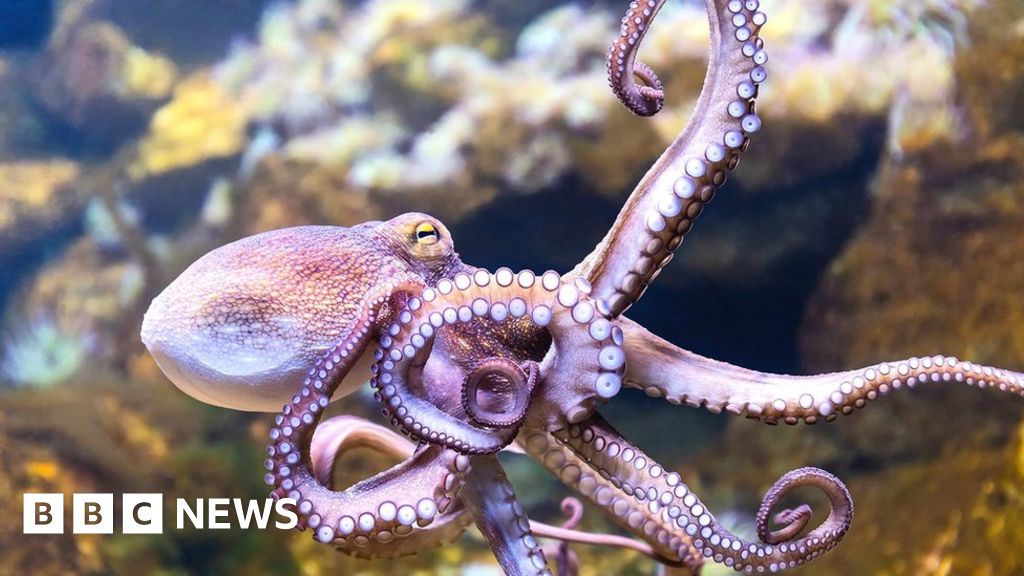 The world's first commercial octopus farm is closer to becoming reality - but scientists are up in arms.