The developers of Wild Guns Reloaded, Ninja Warriors Once Again and the recent Kikikaikai/Pocky & Rocky Reshrined, tease a fourth remake project in the works and that'll be shown soon.
Unless they license other SNES classics, there's not much left in Natsume 16Bit IP repertoire left to work on, so... Harvest Moon?
Yes, we all know the rights issues and history involved with Harvest Moon.
"We will also be showing information on the fourth new title in the TENGO PROJECT 16Bit remake, following on from "The Mystery of the Black Cloak". Enjoy!"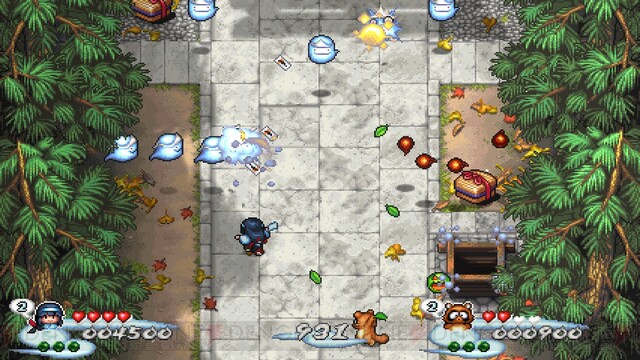 9月15日~18日の期間開催されている"東京ゲームショウ2022"のナツメアタリブースレポートをお届けします。
dengekionline.com
An interview on Game Spark also mentions a 4th port in the works and answers the question of a PC version of Kikikaikai.
"When asked about a PC (Steam) port of "The Mystery of the Black Cloak", they stated that they have received many requests for a PC (Steam) port, but due to funding and development resource issues, it is a 'when the opportunity arises' situation."
『奇々怪界 黒マントの謎』夜バージョンはTGS 2022限定でプレイアブル出展
www.gamespark.jp