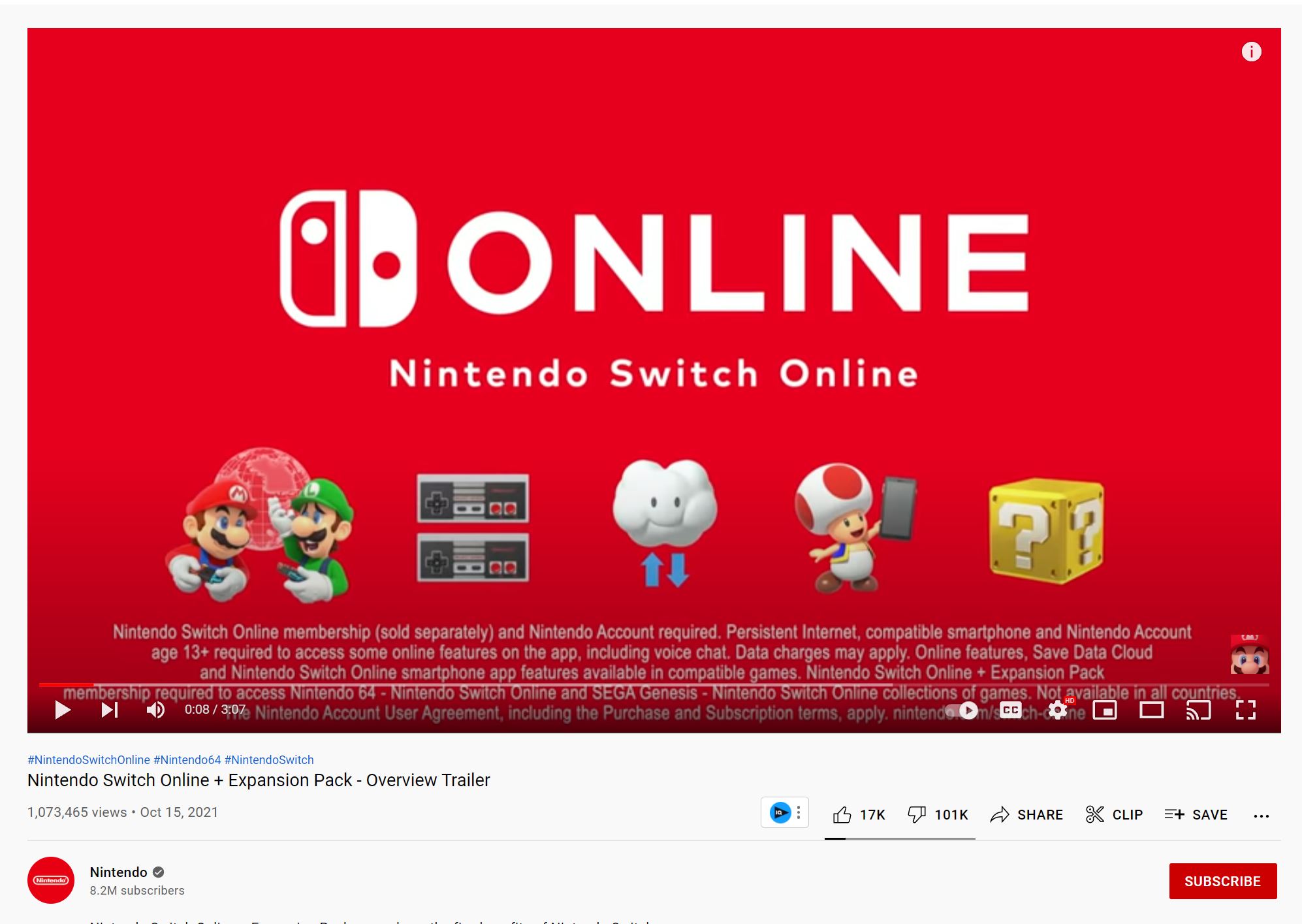 The trailer for Nintendo Switch Online + Expansion Pack is now the most disliked video on Nintendo's official YouTube channel.

www.videogameschronicle.com
The video, which first revealed the new pricing tier required to access N64 and Mega Drive / Genesis games, has overtaken
the E3 2015 trailer for Metroid Prime: Federation Force
as the most divisive video on the platform.
At the time of publishing,
the Nintendo Switch Online trailer
has over 100,000 dislikes, and 17,000 likes, whereas the previous record holder has 11,000 likes to 96,000 dislikes.
It's worth noting that the Nintendo Switch Online + Expansion Pack – Overview Trailer has around 500,000 fewer views, and also managed to achieve this in just 16 days.