Please keep it civilized
From iconic franchises like The Last of Us and God of War to new IP, here are the 13 first-party studios currently housed under PlayStation.
(Xbox studios overview here)
As the next-generation consoles near this fall, one of the biggest questions that has been on the hearts and minds of prospective console-owners has been the type of first-party experiences that we'll expect to see on both platforms.
Last week we looked at Microsoft's first-party plans for Xbox, with the company aggressively pursuing new studios in the past few years, including its surprise acquisition of Bethesda Softworks and ZeniMax Media.
With that in mind, we're taking a look at Sony's line of first-party studios and titles, which (as of this year) are now housed under "PlayStation Studios."
In summary:
​
Japan Studio: Working on Demon's Soul & Astro's Playroom​
Polyphony Digital: Gran Turismo 7 is in active development​
Santa Monica Studio: God of War Ragnarök has been recently unveiled, and they are rumored to work on an unannounced game​
Bend Studio: Not know project atm, have shown interest for a possible Days Gone 2​
Naughty Dog: It is unknown what Naughty Dog is working on, other than the multiplayer for LOU II​
San Diego Studio: MLB 21 is the focus of the studio​
London Studio: Possibly working on a VR game​
Guerrilla Games: Horizon Forbidden West is releasing for PS5 in 2021​
Media Molecule: Dreams is likely to be a focus for the studio, with a possible port to PS5​
Sucker Punch: A multiplayer add-on for Ghost of Tsushima is in development, but we don't know more about other project​
Pixelopus: No know project for now​
Insomniac Games: Spider-Man: Miles Morales is up for a launch title for PS5 along with Ratchet & Clank: Rift Apart​
San Mateo Studio: We don't know yet what San Mateo Studio's next project is, but most likely they'll provide some assistance on upcoming PS5 titles​
In detail:
Japan Studio (founded in 1993)
As one of the oldest of Sony's first-party studios, Japan Studio has been involved in the development of hundreds of titles across the entire line of PlayStation consoles.
Even during the PS4 era alone, Japan Studio has worked on several of this generation's iconic first-party titles like
Bloodborne
and
The Last Guardian
, while assisting with a bevy of other titles like the
Gravity Rush
series,
the
Shadow of the Colossus
remake, and the PS VR breakout hit
Astro Bot Rescue Mission
.
On the immediate horizon, Japan Studio is at work on two PS5 projects for the system's launch:
Astro's Playroom
(which will be pre-installed on every PS5) and the
Demon's Souls
remake being helmed by Bluepoint Games.
Notably,
Demon's Souls
will be one of the first wholly-exclusive titles to the PS5, and was confirmed earlier this month to be arriving alongside the PS5 in November as a launch title.
Polyphony Digital (founded in 1998)

For over two decades, Polyphony Digital has mainly been at the helm of Sony's racing titles, most notably the
Gran Turismo
series.
Much like Turn 10 with the
Forza Motorsport
series,
Gran Turismo
is at the forefront of the racing sim genre, with Polyphony continuing to hold the crown for developing pseudo-realistic racing titles at the top of their class.
The most recent release from Polyphony was
Gran Turismo Sport
in 2017 for the PS4, and given the studio's track record, it's not a surprise that they are at work on the next installment in the iconic racing series.
Earlier this year, Sony confirmed that
Gran Turismo 7
is in development for the PS5, with Polyphony racing into next-gen with their upcoming project.
Santa Monica Studio (founded in 1999)

As the home of the
God of War
franchise, Santa Monica Studio has delivered and iterated upon one of PlayStation's most well-known franchises for over 15 years.
Having created the original trilogy of
God of War
titles across the PS2/PS3 and its prequel,
Ascension
, Santa Monica Studio took the franchise in an entirely different direction with 2018's reboot, which quickly became one of the PS4's most acclaimed and successful titles to date.
Following the release of 2018's
God of War
, it was confirmed at Sony's PS5 showcase earlier this month that Santa Monica Studio is at work on a sequel to Kratos and Atreus' journey, seemingly focused around the prophesied Ragnarok.
The title was also confirmed to be coming next year, so we won't have to wait too much longer. Remember: Ragnarok is coming.
Bend Studio (acquired in 2000)
Named after its home in Oregon, Bend Studio has had a long and prolific history as the developers of the
Syphon Filter
franchise across numerous PlayStation consoles over the years.
Alongside spin-off projects of other PlayStation franchises like
Resistance
and
Uncharted
, Bend Studio made their debut on PS4 with the long-in-development
Days Gone
, its open-world action-adventure game focused on bikers in the zombie apocalypse.
Following the release of
Days Gone
last year on PS4, it's unknown just yet what Bend Studio has in store for their next project.
Recent rumors over the past year suggest that the studio is in pre-production on its next title, and Bend has expressed interest in exploring more of the
Days Gone
universe, leaving room for a sequel.
Naughty Dog (acquired in 2001)

Few studios have the kind of history and recognition that Naughty Dog has had with PlayStation over the years, and since the studio was acquired by Sony, they have been the driving force behind some of the most iconic PlayStation franchises ever.
From its early years on the original PlayStation with
Crash Bandicoot
, to action-packed, story-driven titles like
Uncharted
and
The Last of Us
, Naughty Dog has continued to deliver the type of first-party experiences that PlayStation has made its signature.
Most recently, Naughty Dog completed and released
The Last of Us Part II
, its long anticipated sequel that met critical acclaim and major commercial success but a divisive audience reaction.
At the moment it's unknown what Naughty Dog will be working on next, other than (most likely) its next title geared for the PS5.
Other than that, the studio is seemingly working on the multiplayer component for
The Last of Us Part II
, with Neil Druckmann hinting to wait a little bit longer for it.
San Diego Studio (founded in 2001)

As one of several of PlayStation's California-based studios, San Diego Studio in recent years has found its place as the home for Sony's
MLB The Show
series, while also co-developing and working on a number of other projects in collaboration with other studios.
Most recently, San Diego Studio released
MLB The Show 20
on PS4 this past spring, a welcome return to sports in the COVID-19 era.
For the future, we can expect that the studio is working on next year's installment
MLB The Show 21
, which surprisingly will also be the series' first multi-platform entry aside from PlayStation.
London Studio (founded in 2002)

Formed from a merger between Camden Studio and Team Soho, Sony's London Studio has had a particularly diverse range of projects over nearly two decades since it was formed.
Known primarily for their line of EyeToy games and the long-running
SingStar
series, London Studio has always had its eye on bringing innovative and unique player experiences to PlayStation consoles.
Along with the release of
SingStar Celebration
in 2017, London Studio has seemed to focus its attention on new titles for PS VR.
For the VR headset's launch in 2016 the studio released
PlayStation VR Worlds
with a compilation of different VR experiences, and last year released its VR first-person shooter
Blood & Truth
.
At the moment it's unknown what London Studio might be working on next, but it seems likely to involve looking ahead at PlayStation VR.
Guerrilla Games (acquired in 2005)

Based in the Netherlands, Guerrilla Games has had a long and storied history with PlayStation as the makers of the
Killzone
franchise, going as far back as the PS2.
After developing several installments in the
Killzone
franchise (up to
Killzone Shadow Fall
for the PS4's launch), Guerrilla Games branched out to an entirely new genre with
Horizon Zero Dawn
, a brand new IP that was met with critical acclaim in the PS4 generation.
For what's in store for the studio's future, Guerrilla Games announced
Horizon Forbidden West
this past summer at Sony's PS5 reveal showcase, which will be the follow-up to Aloy's first adventure.
Forbidden West
has been confirmed to release sometime in 2021, and it was also announced earlier this month that the game will be a cross-gen release between PS4 and PS5.
Media Molecule (acquired in 2010)

Among all of the first-party PlayStation Studios, few have as distinct of a voice and roster of games as Media Molecule. As the minds behind
LittleBigPlanet
and
Tearaway
, Media Molecule is a force of innovation and for putting player creativity at the forefront of their games.
Media Molecule's most recent PS4 title,
Dreams
, is probably the best example of this, with the game finally getting its official launch earlier this year.
At the moment, there's no clear sign yet what Media Molecule has in store for its next project, though
Dreams
is likely to be a focus for the studio given the time and resources that it has put into making it.
Earlier in the year there were reports that
Dreams
was already working on PS5 hardware, so it's likely that
Dreams
will continue to be supported on Sony's next-gen console for some time.
Sucker Punch Productions (acquired in 2011)

Like other Sony first-party studios such as Insomniac and Naughty Dog, Sucker Punch Productions has been known for its long-standing history with PlayStation for quite some time.
Coming from the
Sly Cooper
and
inFamous
series, Sucker Punch has worked almost exclusively on creating first-party franchises for PlayStation, and it remains to be seen what the studio will have in store next with Sony heading into the next-generation.
Sucker Punch's most recent project was
Ghost of Tsushima
, which released this past summer as one of the PS4's final first-party exclusives before the arrival of the PS5 this fall.
The studio recently announced that a multiplayer add-on for
Ghost of Tsushima
is currently in development, but beyond that we don't know just yet what the studio may have planned for the PS5.
Pixelopus (founded in 2014)

As one of the most recent studios under Sony's first-party belt, Pixelopus only has two titles under its belt, but already has made a big impression for being creative with their projects.
The studio's first project was
Entwined
, its vivid rhythm game that was announced and released during Sony's E3 2014 press conference across PS4, PS3, and PS Vita.
After that, Pixelopus released its acclaimed
Concrete Genie
last year as the studio's first PS4 exclusive, which was a colorful adventure game that gave players the powers of a magical paintbrush.
At the moment, it's unknown what Pixelopus will release to follow up
Concrete Genie
, but from what we've seen of the studio's two releases so far, we can probably expect big things from this small team.
Insomniac Games (acquired in 2019)

Sony's most recent acquisition of Insomniac Games last year was most likely a foregone conclusion, given that the companies have had an incredibly long-lasting and fruitful relationship for over two decades.
From
Spyro the Dragon
, to
Ratchet & Clank
, to
Resistance
, Insomniac has been behind some of PlayStation's biggest franchises, while also branching out into its own projects over the past several years.
Notably, Insomniac Games released its first exclusive title with Microsoft in 2014's
Sunset Overdrive
, before eventually being brought into Sony's fold in 2019.
Insomniac Games' most recent first-party project was
Marvel's Spider-Man
, which was one of PlayStation's biggest successes in 2018 alongside
God of War
and broke sales records as one of the fastest-selling PlayStation titles of all-time.
Alongside other projects like
Stormland
for Oculus and a series of titles for Magic Leap, Insomniac is currently at work on
Marvel's Spider-Man: Miles Morales
and a remastered version of the original
Spider-Man
for the launch of the PS5 this fall.
Additionally, the studio is also developing
Ratchet & Clank: Rift Apart
–a launch window title for the PS5–and presumably working on its anticipated sequel to
Marvel's Spider-Man
.
San Mateo Studio (founded in 1998)

Since it was founded in 1998, Sony's San Mateo Studio has had its hands in a number of different projects across PlayStation properties going as far back as the original PlayStation.
San Mateo Studio has primarily worked in collaboration with various other first-party studios at Sony, ranging from
Syphon Filter
,
Jak & Daxter
,
Sly Cooper
,
Ratchet & Clank
, and many more.
Most recently, San Mateo Studio assisted with the development of
Marvel's Spider-Man
with Insomniac Games and also co-developed the PlayStation VR title
Farpoint
. At the moment, we don't know yet what San Mateo Studio's next project is, but presumably they'll provide some assistance on upcoming PS5 titles in collaboration with other Sony first-party teams.
​
Source: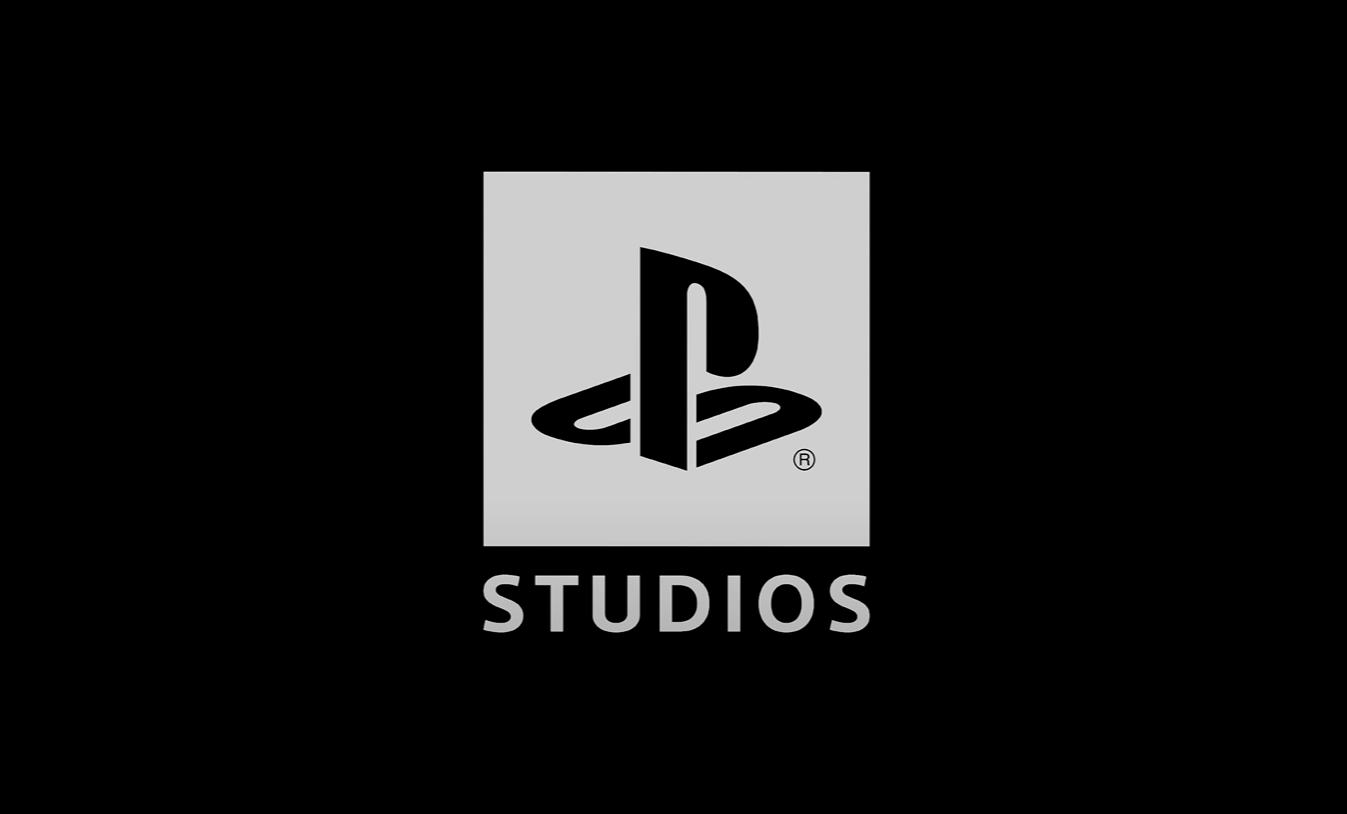 From iconic franchises like The Last of Us and God of War to new IP, here are the 13 first-party studios currently housed under PlayStation.
www.dualshockers.com
Last edited: