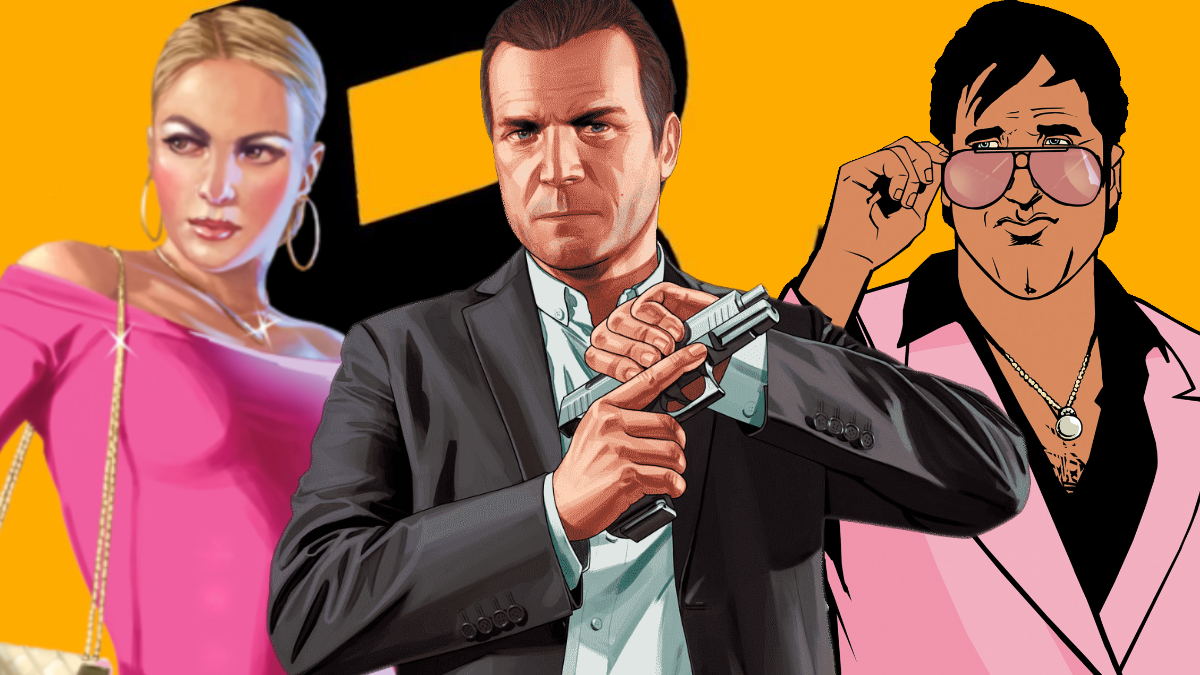 One of the co-founders of Rockstar Games, Jamie King, who is no longer with the company, thinks [...]
comicbook.com
One of the co-founders of
Rockstar Games
, Jamie King, who is no longer with the company, thinks
GTA 6
may be very different in a few major ways compared to
GTA 5
and previous installments. It's well-known that the
Grand Theft Auto
series is a satire of America, and thus humor and being edgy is part of the DNA of the franchise. However, Rockstar Games co-founder Jamie King thinks this could change going forward, starting with
GTA 6
.
Now, it's unclear who King remains in contact with at the company, but there's no word of this prediction being based on any type of inside knowledge. Whatever the case, King thinks the company could be different going forward, due to more than one contributing factor, including the massive success of
GTA 5
and
GTA Online
and the notable departures the company has suffered the last few years. That said, King has a hard time imagining things changing so much that it would result in Rockstar messing up the machine it has created.
"I wouldn't be surprised if the tone starts changing, and if it's maybe not quite as edgy or quite as funny," said King. "I just think maybe there's more opportunity for them to do something cheesy, cause they never do. Maybe not, right? Again, there's a beautiful machine there that you'd have to try really hard to f**k up, to screw up. I just look at the success of [GTA] 5 and [GTA] Online and [Red Dead] Redemption 2, and I think that there just going to be fine. But I think culturally, internally, both at [Rockstar] North and [Rockstar] New York they are missing Leslie [Benzies] and Dan [Houser]. Yeah, there's a difference, for sure."
---------------------------------------------------------------------------------------------------------------------------------------------- Rockstar Games Co-Founder reveals the situation leading to his departure from the GTA series creator after major successes.
gamerant.com
Jamie King - co-founder at Rockstar - departed from the company much earlier than any of these recent controversies. In the mid-2000s, Rockstar was hitting its stride after releasing critically acclaimed and much-loved games such as
Grand Theft Auto: Vice City
and
Grand Theft Auto: San Andreas
, yet still King decided to leave the company. Speaking to Spanish YouTuber killazspain, King sought to explain his sudden departure from the company at what was a period of great success, his time with
Grand Theft Auto
and his thoughts on the developers as well.
The conversation spanned for around twenty minutes, and through it King revealed that he and Rockstar had parted ways because of a miscommunication surrounding the direction the games producer would take following the success of
Grand Theft Auto
. "I left because I thought the situation was one-way," King said. "and the situation was actually a different way, and the way I found out, I was just like 'I don't want to do this anymore.' Took all the fight, took all the excitement out for me."
King also explained the personal aspect of his decision. Due to the creativeness of the gaming industry, often it's hard to separate the person from the games they produce, and thus it is often seen as a personal decision whenever a studio cuts ties with a developer, such as
Hideo Kojima's departure from Konami in 2015
. "It was personal," King stated. "But at the same time ... I understand the terrain that I'm in and if I don't like it, I need to be the one that moves on."
Jamie King was the first major name to leave Rockstar back in 2006, and he also stated that he has no plans on returning to the studio. The co-founder has made his mark through the production of
Bully, Max Payne
, and others, and appears happy in his pursuit of other passions.
Last edited: