Sep 20, 2018
1,766
3,313
450
Former Nintendo of America President Reggie Fils-Aimé has joined digital developer-publisher Rogue Games as a strategic advisor to its board of directors, as the Los Angeles-based firm seeks to expand its primarily mobile portfolio to include console and PC titles. Fils-Aimé's appointment follows a
USD$2m (£1.6m) funding round
led by Runa Capital in May this year to further expand the company's services in assisting independent developers to release their titles on console/PC platforms.
Speaking to TheGamingEconomy, Fils-Aimé commented, "Everyone was once sketching ideas, or staying up late at night thinking of worlds and challenges that no one had dreamed of before. I think indies are the incubators where future game greatness is evolving. I look forward to advising Rogue to achieve this greatness."

In today's digest from TheGamingEconomy: Archosaur Games in HKD$2.17bn IPO; Reggie Fils-Aimé joins Rogue Games; and Huuuge Games buys Playable Platform.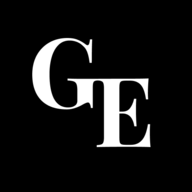 www.thegamingeconomy.com