As many of you know the PlayStation store for PlayStation 3, PlayStation Portable and Playstation Vita is going to be ending soon
PlayStation 3
and
PlayStation Vita
on
August 27th 2021

PSP July 2nd 2021
The download list will remain so you can re-download games purchased, simply the store will be closing.
The majority of the games that I own for PSP happen to be physical but here is the list of the PlayStation 3 games overtime I purchased either because I did not have the original PlayStation 1 or 2 copy or simply just wanted better load times.
PS2
SSX
Jak 1-3
God of War collection
Fatal Frame 1-3
Max Payne 1
Resident Evil Code Veronica
Devil May Cry collection
Zone Of Enders Collection
Bully
GTA III
Persona 3 and 4 (I can't stress enough to pick up theses gems of you have a PS3)
Digital Devil Saga 1 and 2
SMT Nocturne
SoTC and Ico
PS1
Twisted Metal
Klonoa
Persona 2
Suikoden
Suikoden 2
Chrono cross
Resident Evil 2
Resident Evil 3
Parasite Eve 1 and 2
Final Fantasy 7,8,9
Vagrant story
Legend of Mana
Dino Crisis 1 and 2
The rest lol
Dragon Age Origins
Mass Effect 2
Geometry Wars
Sonic the Hedgehog 2
et Set Radio
Yakuza 4 and 5
Borderlands 2
Uncharted 3
God of War Ascension
Echochrome
Siren blood curse
The last guy
Catherine
Tales of Symphonia
Tales of Symphonia dawn of the new world
Mega Man 9
Does anybody have any suggestions on what games people probably should purchase because of their Rarity on the physical front like Persona 3 or 4?
Don't be shy about giving some solid reasons like a link to some outrageous eBay prices for Playstation One classics lol
Sony promises previously bought games and content are still accessible
www.polygon.com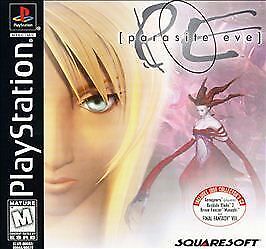 Find many great new & used options and get the best deals for Parasite Eve (PlayStation 1, 1998) at the best online prices at eBay! Free shipping for many products!
smh, they don't give a fuck around Ebay, its not even new ^