In under 18 months, PlayStation has announced three studio acquisitions all dedicated to live-service games.

It started with a big one in January last year – Destiny developer Bungie. It followed that with Haven Studios in March. And just last week it revealed it would be picking up Firewalk Studios.

It's all part of Sony's aim to broaden out from the single-player, narrative adventure games that it's best known for (although don't worry, they're still being made, too). In fact, the company says it has ten live-service games in the work.

Yet live-service games, typically, take up a huge amount of time and attention. Surely Sony can't expect all ten products to be successful? The cynic in me can't help but feel that the company is hedging its bets, knowing that the majority of those ten won't make it, but hoping one or two strike it big.

Yet PlayStation Studios head Hermen Hulst was keen to remind me that 'live-service' doesn't automatically mean the company is making ten Fortnites or Destinys.


"We understand the competitive environment that is out there, and the time investment from players that live services offer," Hulst tells us. "And we want to deliver the highest quality games.

"There is a risk that we talk about 'live service' in generic terms – as if it is a single genre, or even a single business model. PlayStation Studios are making a variety of games that could be referred to as 'live services', targeting different genres, different release schedules, and at different scales. We are also creating games for different audiences, and I take confidence from our track record in creating worlds and stories that PlayStation fans love."

"There is a risk that we talk about 'live service' in generic terms – as if it is a single genre, or even a single business model"

Hulst is talking to us shortly after the news that it's acquiring Firewalk Studios. PlayStation announced it would be partnering with Firewalk on its first game back in April 2021. Yet, just like it did with Haven Studios last year, PlayStation has decided to acquire the team even before it's released a game.

"Every [studio] relationship has its own trajectory – in some cases we have worked with companies for many years as external partners before bringing them into SIE – in other instances an acquisition has come around more quickly," Hulst explains. "It depends on what the studio needs to grow and succeed, and what makes sense for both sides. We have been working closely with Firewalk for a while now – we have both really enjoyed that process, and we have incredible confidence in what they are creating. So this felt like a very natural step."

So what is it that PlayStation can offer? Tony Hsu, studio head at Firewalk, says the company has no plans to expand much beyond the 150 employees. But there are other benefits to being part of the PlayStation team.

"The priority for each studio is to deliver their own project – to make the best game that they can," Hulst continues.

"But PlayStation Studios works as a global network of studios and central technology and service teams. We work hard to offer an environment where teams can collaborate on anything they wish to – whether that is game design, audio, animation, or anything else. Live services bring new and complex challenges, so it's incredibly valuable to have individuals and teams who have been through those and can offer help and advice to others."


Of course one of those teams includes Bungie, which is significant because many of the founders of Firewalk are actually former Bungie employees. Tony Hsu was actually the general manager and senior vice president of Destiny at Activision.

"We have close personal and professional relationships with Bungie and are excited to be part of the same family"

"Within our team we have close personal and professional relationships with Bungie and are excited to be part of the same family of studios," Hsu says. "One of the benefits of becoming part of PlayStation Studios is having the opportunity to exchange knowledge with such an amazing network of development talent, including our friends and close neighbors in Bellevue and Seattle. We're excited to join them and PlayStation Studios teams like Haven Interactive in creating and advancing innovative multiplayer experiences."

An interesting side note on the game that Firewalk is making is that it's not technically going to be a PS5 exclusive, as the game is also being simultaneously developed for PC. It makes business sense to launch live-service titles across multiple platforms, as it gives the title a larger addressable market in which to build an audience. Is this an approach Sony might be making with all its service-based titles?

Hulst remains coy: "We have made significant progress delivering games on PC in recent years, so where it makes sense for the game and the studio, it's a great option to have. But it's a decision that we will make for each individual game."

Firewalk joining PlayStation means it bids farewell to ProbablyMonsters, which is a collective of AAA studios that was all about doing things differently. Harold Ryan, the CEO and president of the team, aimed to "create a workplace where developers can thrive and have life-long careers making games they love and are proud of."

"We'll continue to invest in building new AAA teams while improving the environment in which games are made"

The decision to sell Firewalk to PlayStation doesn't contradict that, Ryan tells us. He says that Hulst matches his own views in terms of building teams with a positive culture, while investing in new IPs.

"Firewalk joining the PlayStation Family is a step in our mission to bring new AAA game teams and new AAA IP to life and proof that by 'Uniting, Guiding and Empowering' talented teams with a focus on culture, we will succeed. We have two other announced teams and, of course, other unannounced projects in the works. In our goal to find the best path to market for all of our teams and games, we're on track for what we're trying to achieve with ProbablyMonsters."


He adds: "We will continue to invest in building new AAA development teams while improving the environment in which games are being made as we increase our positive impact in the industry."

Hsu concludes that leaving ProbablyMonsters and being part of PlayStation – a company it has been working with for over two years – won't change what the studio is all about.

"We've been fortunate to be able to establish our own independent culture and development philosophy, thanks in large part to the support of our partners, both at ProbablyMonsters and PlayStation," he says. "From the very beginning, Hermen and the entire leadership group at PlayStation have been fantastic advocates for our team, our culture, and our vision. Joining PlayStation Studios will only further empower our unique approach to making games."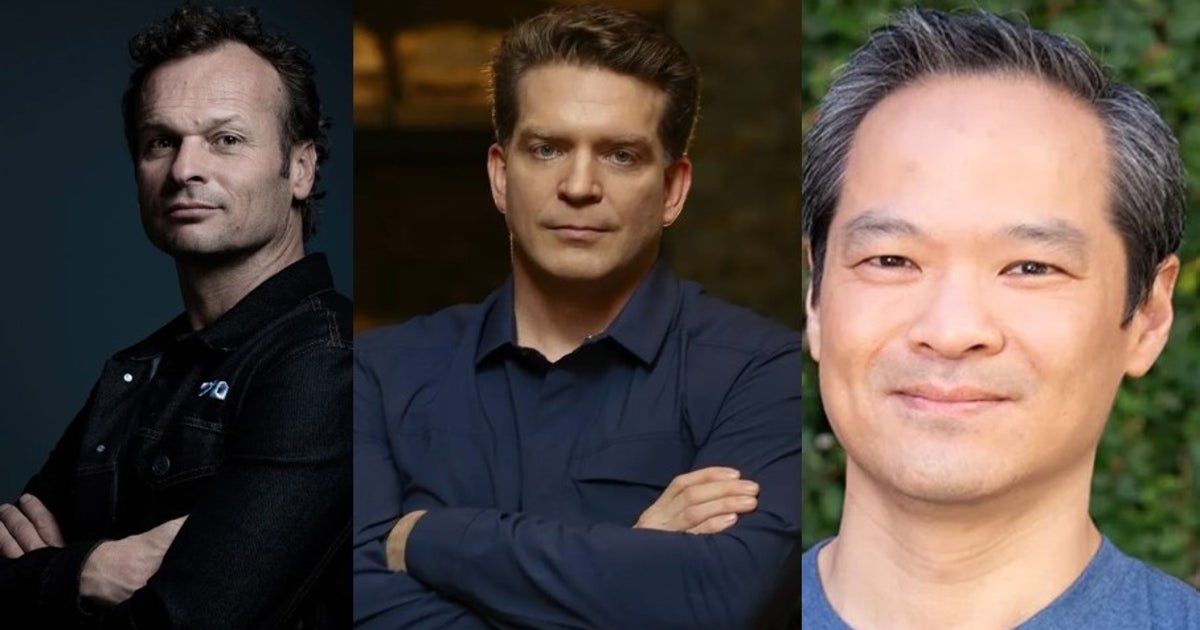 Sign up for the GI Daily here to get the biggest news straight to your inbox In under 18 months, PlayStation has announ…
www.gamesindustry.biz