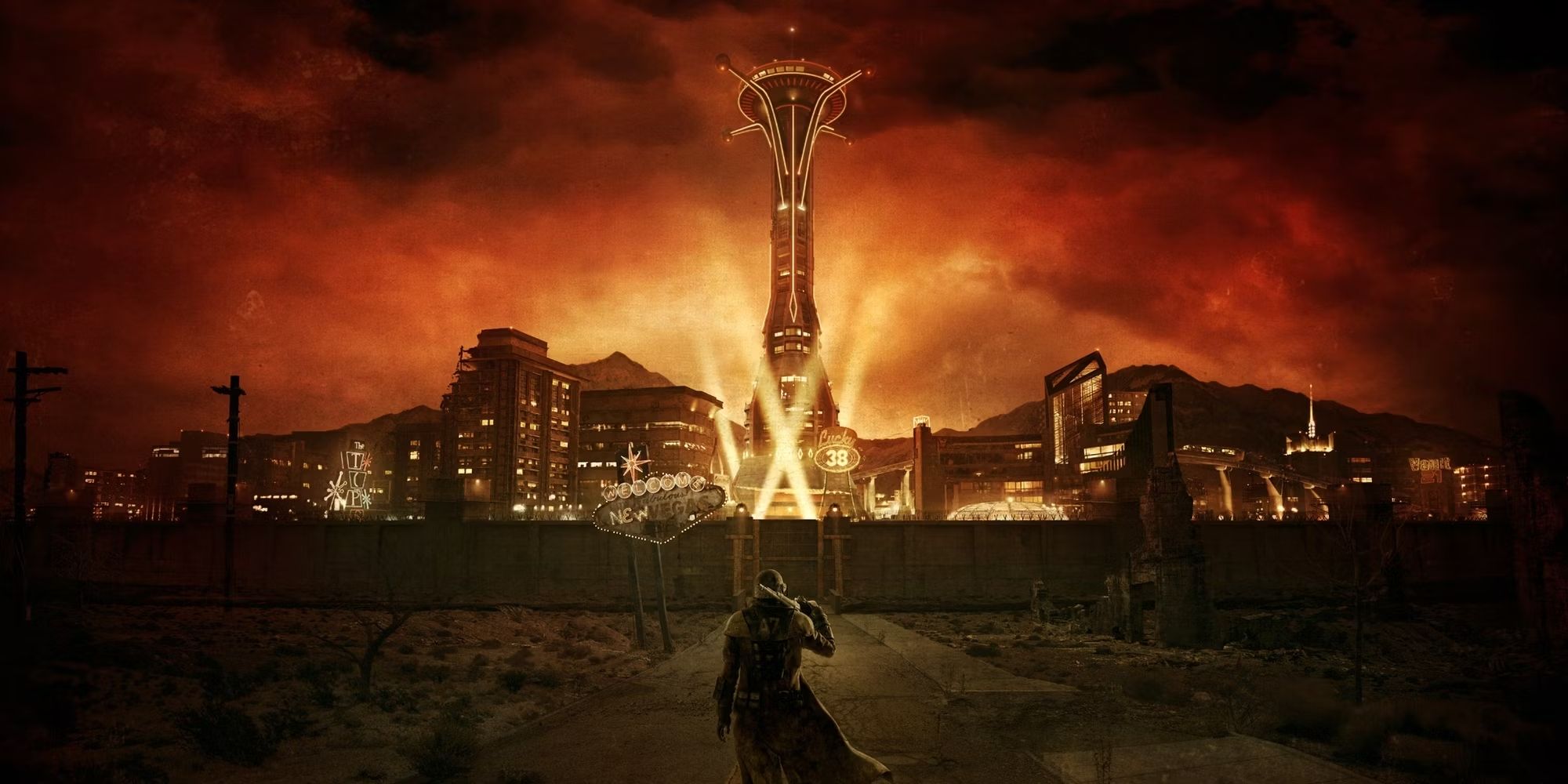 "I hung around at Interplay for probably an extra year because I wanted to work on Fallout more."
www.dualshockers.com
In a recent chat with DualShockers, Obsidian co-founder Feargus Urquhart revealed his studio's ongoing interest in
Fallout
.
Now, speaking with DualShockers to celebrate
Fallout's 25th anniversary
, Obsidian founder Feargus Urquhart shared his thoughts about the possibility of the studio making another Fallout game. While Urquhart didn't give away specifics, he did reveal that Obsidian would love to return to the series.
When asked about whether Obsidian would welcome the opportunity to work on a new Fallout game, Urquhart responded assertively. "Of course, if we ever got the opportunity to make another Fallout game, we'd make it. There's not even a question of whether or not we would do it, it's just 'Will the opportunity arise?'" he said. "I hung around at Interplay for probably an extra year because I wanted to work on Fallout more. I love Fallout."
The studio is extremely busy, but once the current schedule clears up, then Urquhart said it will look at what it can do next. "At some point we'll start looking into what those next games are going to be, and I would be surprised if Fallout is not on that list," he told us. "If we were to do Fallout, it has to tie in with what Bethesda is doing with Fallout and a lot of other things, but I would always personally say my hope is that before I ride off into the sunset, I'd love to make another Fallout game."
During the interview, Urquhart also revealed other interesting tidbits, such as the fact that the first iteration of Fallout 3 that Interplay began to work on (even before Van Buren) was being made on a 3D engine called the NDL engine. "The NDL Engine became Netimmerse, which then became Gamebryo, which is the engine they actually ended up using for Fallout 3." Development didn't get far however, and the team was moved to work on Icewind Dale instead.
New Vegas was notoriously buggy on release, but unofficial patches, mods, and other community fixes over the years have eradicated most of its problems, helping the game reach its potential. With Obsidian now owned by Microsoft rather than Bethesda, the studio wouldn't be confined to using the proprietary engine Bethesda uses for its own games, like Skyrim and Fallout 4. Even though Gamebryo, the Bethesda-made engine used for New Vegas, caused problems for Obsidian, Urquhart still had some kind words for it. "From a game creator's standpoint — I mean world builders, systems people, designers — other than the bugs, it was super easy to work with," Urquhart said. "Changes that Epic are just now making in Unreal 5 in 2022 is stuff that that engine did all the way back in Oblivion time, which is that you have a big world and then it made it very easy for multiple people to work within this big world."