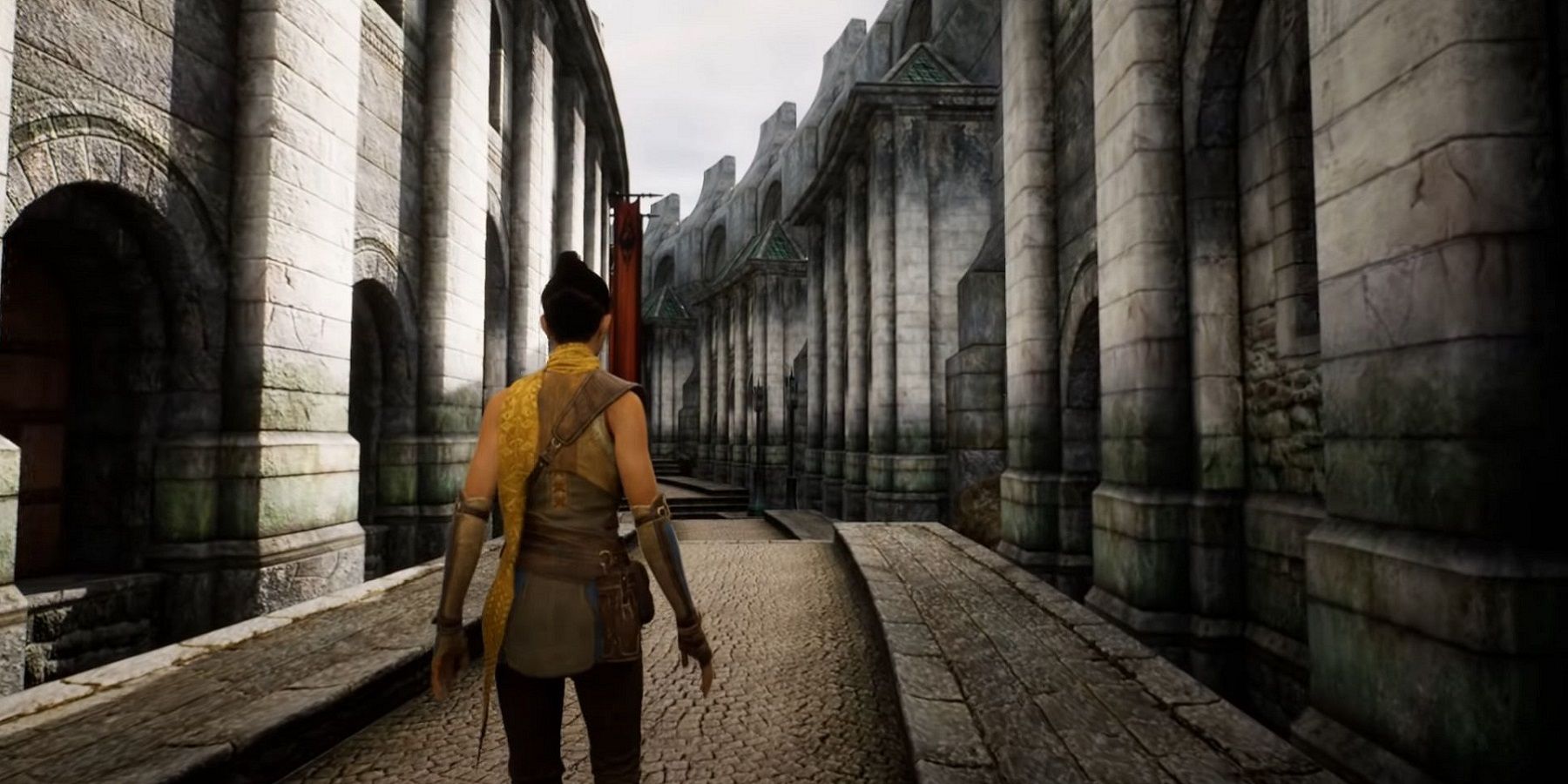 Speedruns are a fun way for players to challenge themselves, and one runner manages to break a world record for The Elder Scrolls 4: Oblivion.
gamerant.com
In a video uploaded to YouTube on New Year's Eve 2021, user DezmoneSpeedruns gets to the final moments of
Oblivion
in just over two and a half minutes, setting a new world record. While the video length itself runs for 4:10, the in-game counter stops the run at 2:34. This is due to the timer not including any stoppage, such as load times. In general, it's an impressive speedrun, one that shows a great degree of knowledge in how to exploit the game's physics in order to progress to the end as quickly as possible.
Oblivion Any% Speedrun. This speedrun is 2 seconds ahead of 2nd place. It is a world record speedrun.
Explanation:

You can go out of bounds by wall clipping. The game tries to put you back in bounds after you fall far enough but the devs tried their best with this and you can end up falling infinitely if you're not careful.

Opening the door and pausing the game activates a glitch called loadwarping, where you can carry over the character of a different save through the door rather than the character you are currently playing. We figured out that if you loadwarp a save who's character is sitting, you can carry over the X Y Z coordinates of that character over as well. This puts us out of bounds on both loadwarps. In the sewers, I am already too far under the level so by swimming towards the exit, I can go back in bounds.

The screen going black is me quicksaving and quickloading quickly. You can use this at certain times to skip most of the escort. The excort used to be sticking with the Emperor and his guards until the door is scripted to unlock, but by using quicksave and quickload, we can essentially teleport them to where they need to be.

The door in the floor is called Dragonfire skip or DFS. On the last main quest, the doors in Imperial City get swapped out with an identical door where the city is affected by the Daedra attack. For some reason, one of these doors can be accessed by wall clipping. This skip has been known about since 2007 but getting there quickly was a problem until a few years later when wall clipping became the norm.