The nvidia 531.18 driver came out today which allows nvidia's new Video Super Resolution feature, which uses RTX 3000 and RTX 4000 GPU's to upscale lower resolution video to look better:
https://www.nvidia.com/en-us/geforc...s-3-the-finals-closed-beta-game-ready-driver/
You'll need:
1. The latest version of the Chrome or Edge web browser
2. This new nvidia graphics driver
3. An rtx 3000 or 4000 series videocard.
The will be an option to enable it in the nvidia control panel: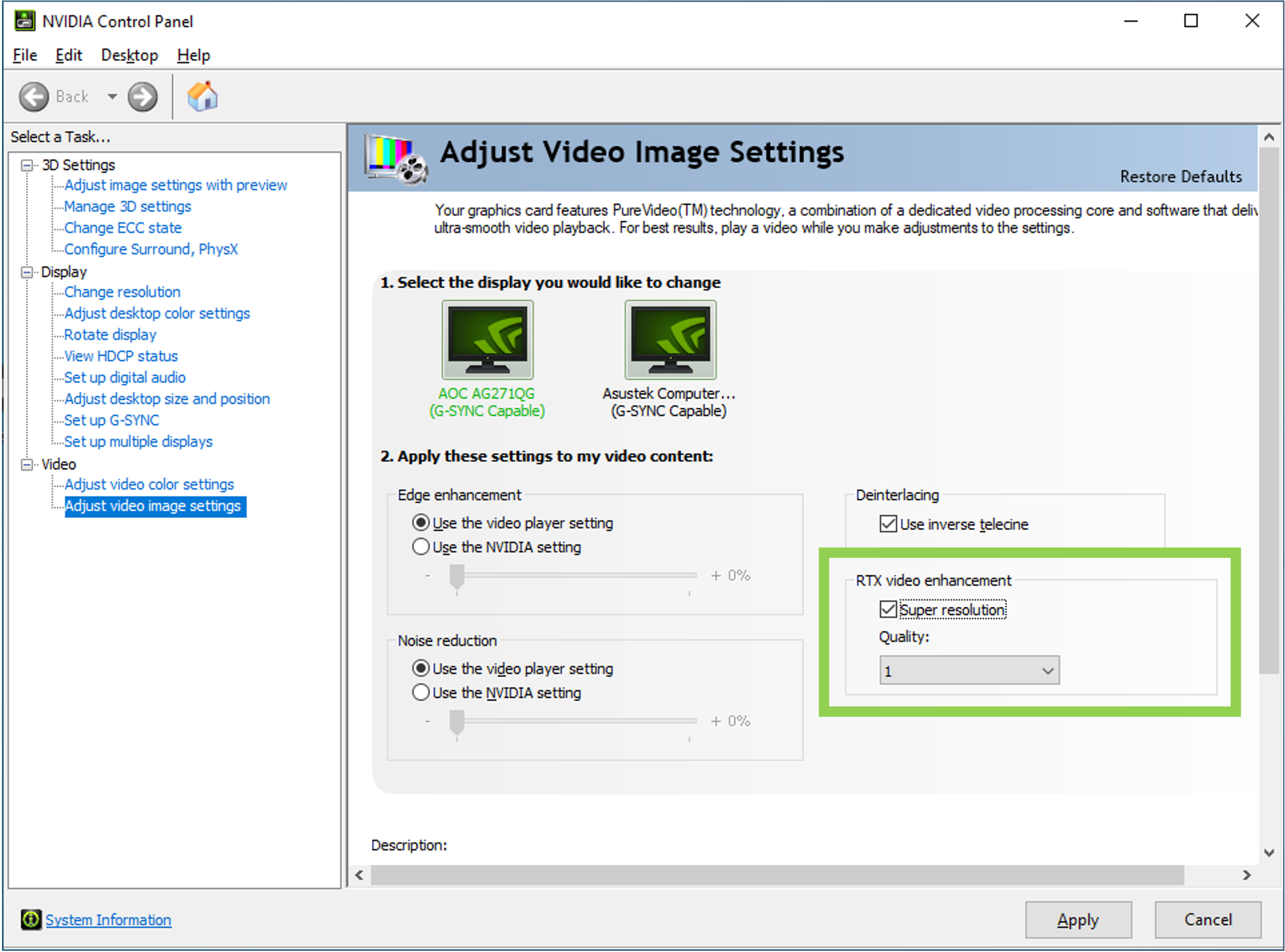 and you'll be able to select the quality from 1 (lowest) to 4 (highest).
"Users can specify quality levels between 1 (lowest) to 4 (highest). Higher quality levels will result in sharper images and improved artifact reduction. Higher quality levels require additional GPU resources, so if users need more horsepower to run creative apps or games while playing video, the quality level can be adjusted. All 30 and 40 series RTX GPUs are able to comfortably upscale using quality level 1, and xx70 class or higher are able to play most content at quality level 4."
It works with Youtube, Twitch, Netflix, etc...
What do you guys think?