Recently, retail listings appeared in France teasing a 512GB Xbox storage expansion card from Seagate, designed for the new-gen consoles. This would undoubtedly be far cheaper than the 1TB option currently available, perhaps even roughly half as expensive, given that it has half of the storage. Thanks to an anonymous tip-off, we recently received, it seems that those storage solutions could be coming in time for the holiday period.
It seems Seagate will begin promoting their new 512GB Xbox storage expansion card from as early as next week, as promotional materials have begun showing up in U.S. retailers. In addition to the 512GB expansion card which essentially boosts your internal storage, Seagate is also gearing up to offer a USB-based SSD deep storage solution, which will allow you to store games separately from the internal storage pool. While you won't be able to run new-gen games from this USB-based expansion, moving them from the USB SSD to your internal SSD will be faster than downloading them all over again, potentially.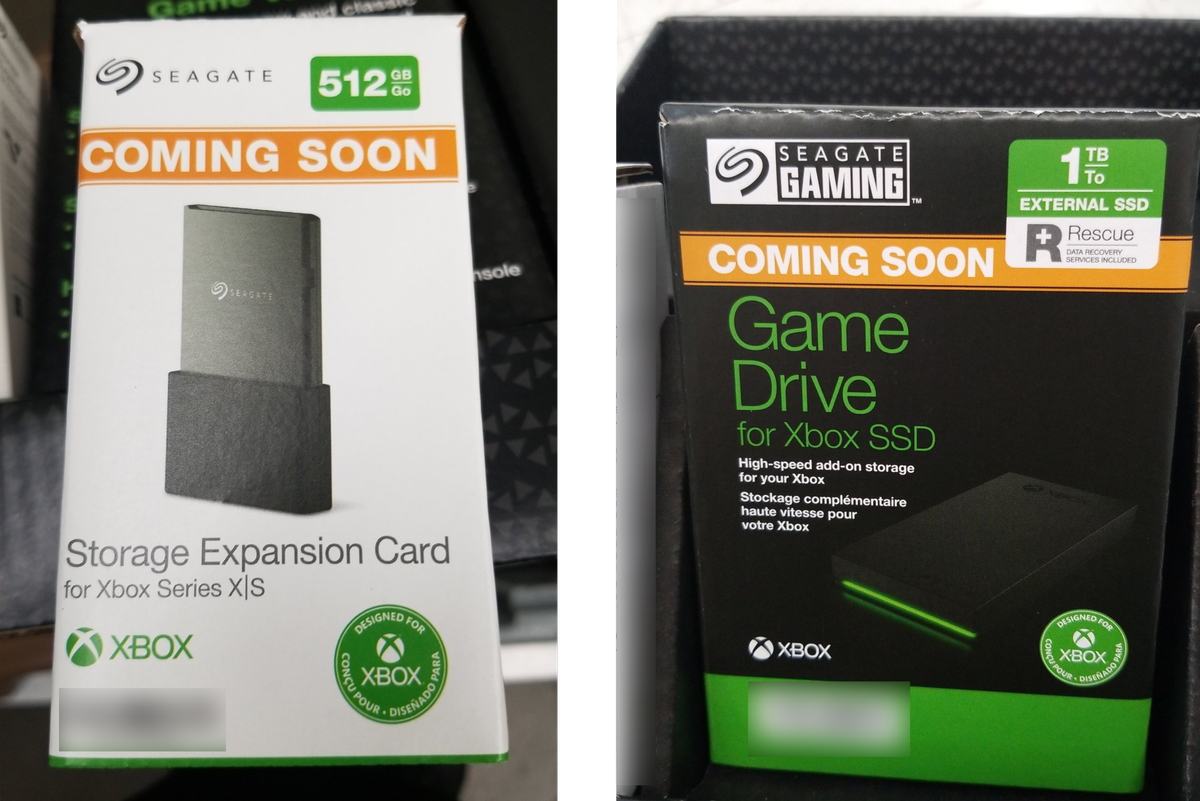 New storage options are on the way.

www.windowscentral.com