New Gameplay and Personalization Options​
1440p HDMI Video Output

The PS5 beta introduces support for 1440p HDMI video output, enabling players to choose an additional visual setting on compatible PC monitors and TVs.**
If the game you're playing supports 1440p rendering you can experience native 1440p output on your display.
Or, if you're playing a game with a higher native resolution like 4K, then you may benefit from improved anti-aliasing through supersampling down to 1440p output.
You can check if your HDMI device is compatible by selecting "Test 1440p Output" under "Screen and Video" options within system settings.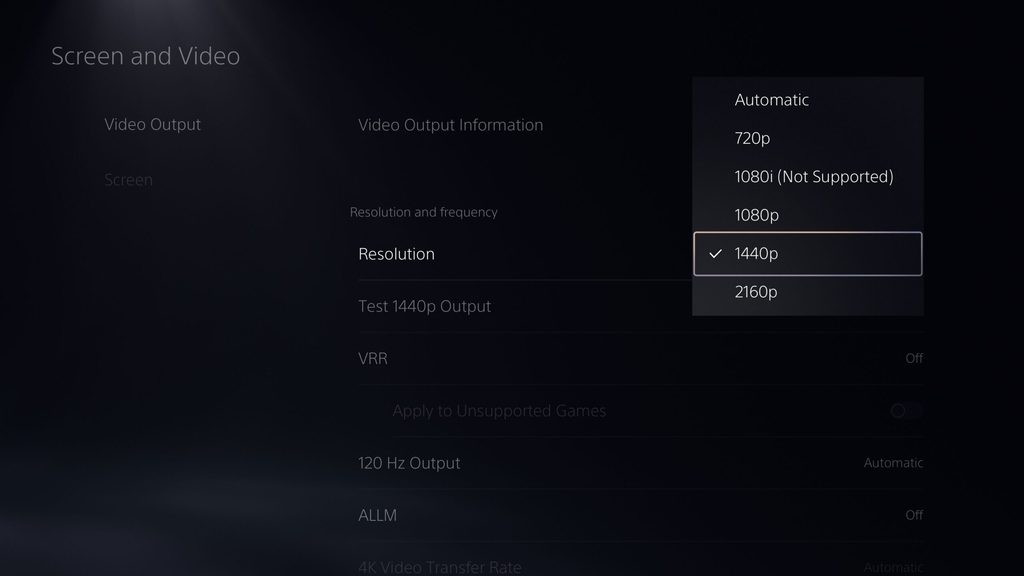 https://blog.playstation.com/2022/0...40p-support-gamelists-and-more/?sf259200275=1