Mar 12, 2016
1,390
4,459
625
Halo Infinite developer 343 Industries has hosted a lengthy Q&A session that reveals wealth of new information on the game's Zeta Halo environment, including the way the day/night cycle affects the enemies players will encounter.​
The game has dynamic weather, with a wind system and a fog system included. There may be storms or snowstorms added in a post-launch update.
The Zeta Halo ring is fully 3D rendered, and when the sun passes behind it there may be a short eclipse.
Weapons can't be upgraded, because the team felt it would start to move away from "what Halo was all about". Some equipment can be upgraded, though.
The game's open world is inspired by the Silent Cartographer mission from the original Halo, in that it gives players the freedom to choose how to approach each mission, with whatever weapons or vehicles they decide to use.
New biomes include higher altitudes, swampy wetlands and war-torn areas called the Deadlands.
When asked if the open world means players could grab a Banshee and drive to an objective three missions ahead in the story, the reply was "do it".
There will be audio logs giving more background on previous battles that took place.
There are no 'traditional' cutscenes: it's all done live in the engine and the camera will pull out from Master Chief's head to present them. This means the time of day, weapons being held etc. will be accurate.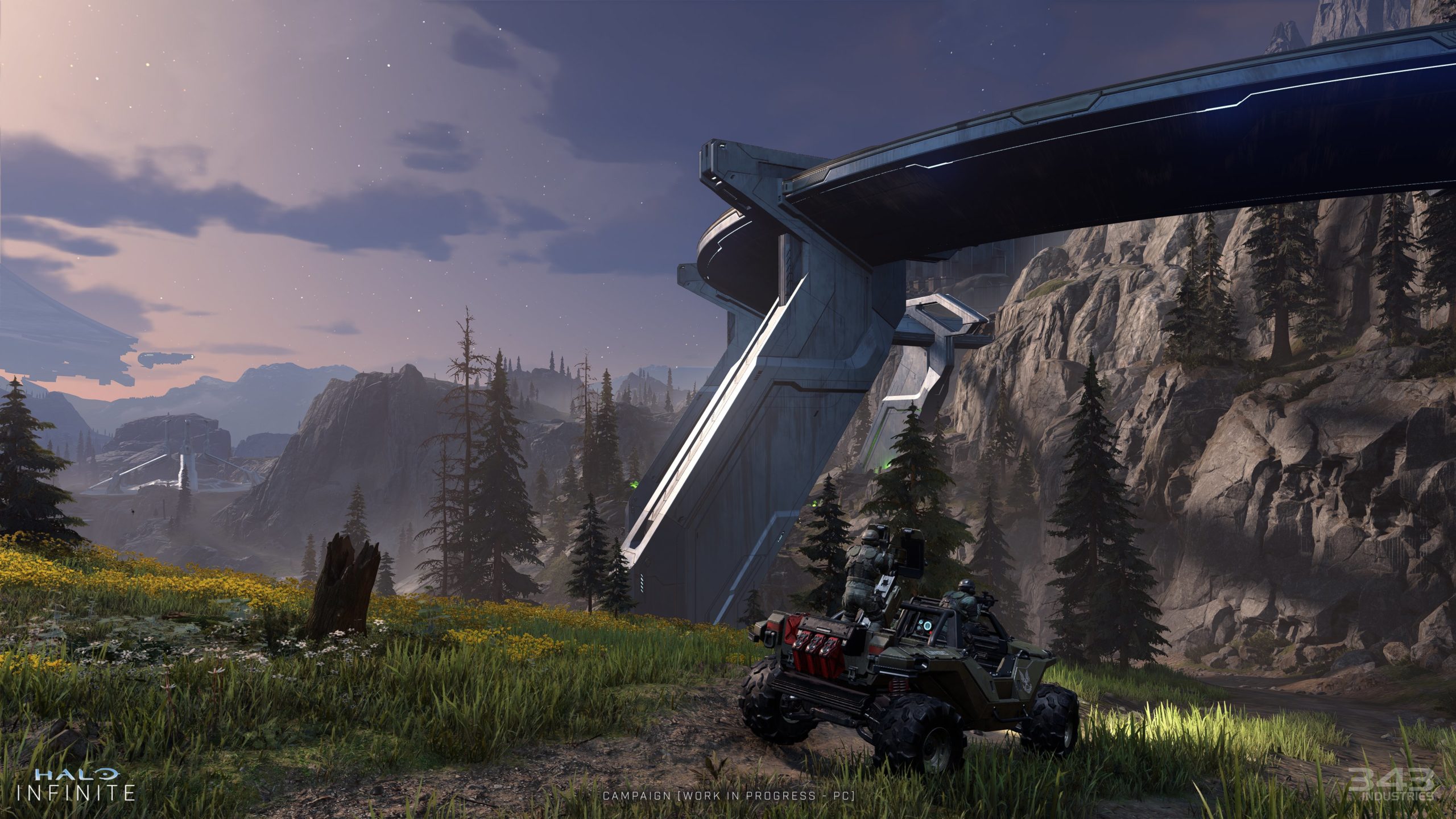 343 Industries reveals a wealth of new information in new 45-minute video…

www.videogameschronicle.com