Oct 23, 2016
9,445
20,834
1,185
Welcome to The Show 2020
Cover Athlete is Javier Baez
Short Stop for the Chicago Cubs. One of the leagues best players.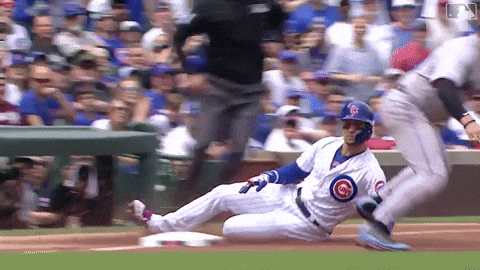 Release Date : March 17th 2020 *March 13th if you preorder any edition except the Standard Edition*

What is MLB The Show 2020?
It is a baseball game. It is annual release. Every year being better than the last. It builds upon and improves from last years game. I'm gonna run down some of the new things for this year. Perhaps next year when it goes multiplatform we will revamp the OT since we will have new players accessing this great game who previously didn't before. So lets being
Will Online Franchise Mode return this year?
The question that comes up first every year. The answer is... No, Yes, well sort of.
MLB The Show 2020 will have Custom Leagues. You can have up to 30 players. The creator of the league will decide the number of teams, the number of games, the playoff structure, and whether the league will use MLB Teams or Diamond Dynasty teams. Games can be played in any order. Teams eliminated from playoffs can still challenge other teams to games.
So it isn't exactly Online Franchise mode, but it kinda is.
How is online play? Is it any good? I had problems in previous years?
IDK. It was fine last year. I haven't played this years yet. GAF will let you know when we know.
What are stubs? What do you do with Packs?
Stubs is the currency in the game. You can use stubs to buy Packs or buy individual cards. Packs work just like Baseball Card Packs you opened as a kid. Packs have cards you get at random. Packs include players for your Diamond Dynasty team and equipment (bats, gloves) for your player
So what else is new in MLB The Show 2020?

First step system
Throw to Home Meter
700+ new animations
Extreme Catch indicator
Button Accuracy Meter
Perfect Timing Perfect Contact batting




Something that is new is relocating MLB Teams!!!
But it is basically exactly how you already create your Diamond Dynasty Team. While you can create a new Logo, Team Name, and City, you can't build your own stadium or anything.
Minor League Rosters for all 30 teams is now in the game!
They even face scanned over 1,500 of those players.
Here is all the companies that will be in MLB The Show 2020. Talking equipment the players wear. Cards you get in packs to improve your team or RTTS player
The modes you need to know is
Road to the Show.
Create a player and only play his plays (batting, fielding, Pitching) So if you are a Left Fielder, you only play when you are either batting, running the bases, a ball is hit to you.
Diamond Dynasty.
Like Fifa Ultimate team. Reason the franchise will soon go Multiplatform
Online Custom Leagues.
Sort of Online Franchise Mode
There are more but those are the big ones.
Thats pretty much it for now GAF. Of course I will update the OP and the Thread when important news is release. We will have a
NeoGAF Custom Online League
for anyone interested.
Enjoy the Show GAF
Lets talk The Show. Any questions, leave them below​
Last edited: