Art of Rally (2021): "Drive iconic cars from the 60s to Group B on challenging stages through stylized environments inspired by real worldwide locations."


Astria Ascending (2021): "Turn-based JRPG Astria Ascending from Artisan Studios and publisher Dear Villagers is coming to Xbox Series X|S, One and Game Pass in 2021."


Backbone (TBD): "Backbone is a noir roleplaying detective adventure. Step into the shoes of anthropomorphic raccoon and private eye, Howard Lotor..."


Boyfriend Dungeon (TBD): "Boyfriend Dungeon is a dungeon-crawler about dating your weapons! Take your swords and daggers out on dates to level them up between fights and maybe even fall in love."


Craftopia (2021): "Craftopia is the brand new multiplayer survival action game made in Japan. We combined many features we find enjoyable, such as hunting, farming, hack-and-slash..."


Dead Static Drive (TBD): "Grab your bat, steal a car, and take your chances against the unearthly horrors found along Route 666. Top-down driving meets survival horror in this innovative new game from Team Fanclub."


Edge of Eternity (2021): "JRPG Edge Of Eternity from developer Midgard Studio and publisher Dear Villagers, is a grand tale of hope and sacrifice."


Hello Neighbor 2 (2021): "Hello Neighbor 2 is a stealth horror game about uncovering your creepy neighbor's secrets. You are a journalist looking to solve the Neighbor's case because no one else dares to."


Library of Ruina (TBD): "Combat between the guests and the librarians breaks out as if it were on a stage. Defeated guests turn into books, and the Library grows onward."


Little Witch in the Woods (TBD): "Little Witch in the Woods is a fantasy role playing game where you get to live the life of a witch."


Moonglow Bay (2021): "Moonglow Bay is a wholesome fishing RPG set along the 1980's Eastern Canadian coastline, featuring a playful voxel art style and sumptuous soundtrack."


Nobody Saves the World (TBD): "From the creators of Guacamelee! comes Nobody Saves The World, a new twist on Action RPGs. Transform into a Ranger, Rat, Horse, and a dozen other unique Forms."


Omno (Summer 2021): "Omno whisks you away on a journey of discovery through an ancient world of wonders. It's a single-player adventure full of puzzles, secrets, and obstacles..."


Recompile (2021): "From indie studio Phigames and publisher Dear Villagers, take control of a semi-sapient program and escape deletion in this atmospheric, Metroidvania-inspired hacking adventure."


Sable (TBD): "Sable is a coming-of-age tale of discovery through exploration across a strikingly rendered open world desert."


Second Extinction (April 2021): "Big map. Big dinosaurs. Big guns. Face an ever changing threat level with your friends. Second Extinction is an online FPS with bite."


She Dreams Elsewhere (TBD): "She Dreams Elsewhere features a surreal, visually striking world brimming with mystery that begs you to explore its every detail."


S.T.A.L.K.E.R. 2 (2021): "S.T.A.L.K.E.R. 2 is a blend of FPS, immersive sim and horror set in the Chernobyl Exclusion Zone. It's a unique journey set in a big open-world...


The Ascent (2021): "Stop gangs and hostile corporations from taking over and discover what really happened in this solo and co-op action RPG set in a cyberpunk world."


Undungeon (TBD): "Undungeon is a gorgeous action/RPG driven by intense real-time combat and an immensely rich science fiction story."


Way to the Woods (TBD): "A third person adventure game solo developed by Anthony Tan, featuring music from Aivi & Surasshu, composers for the show Steven Universe."


The Wild at Heart (May 2021): "Take command of a magical swarm of curious creatures in this story-rich, action-adventure game about childhood escapism."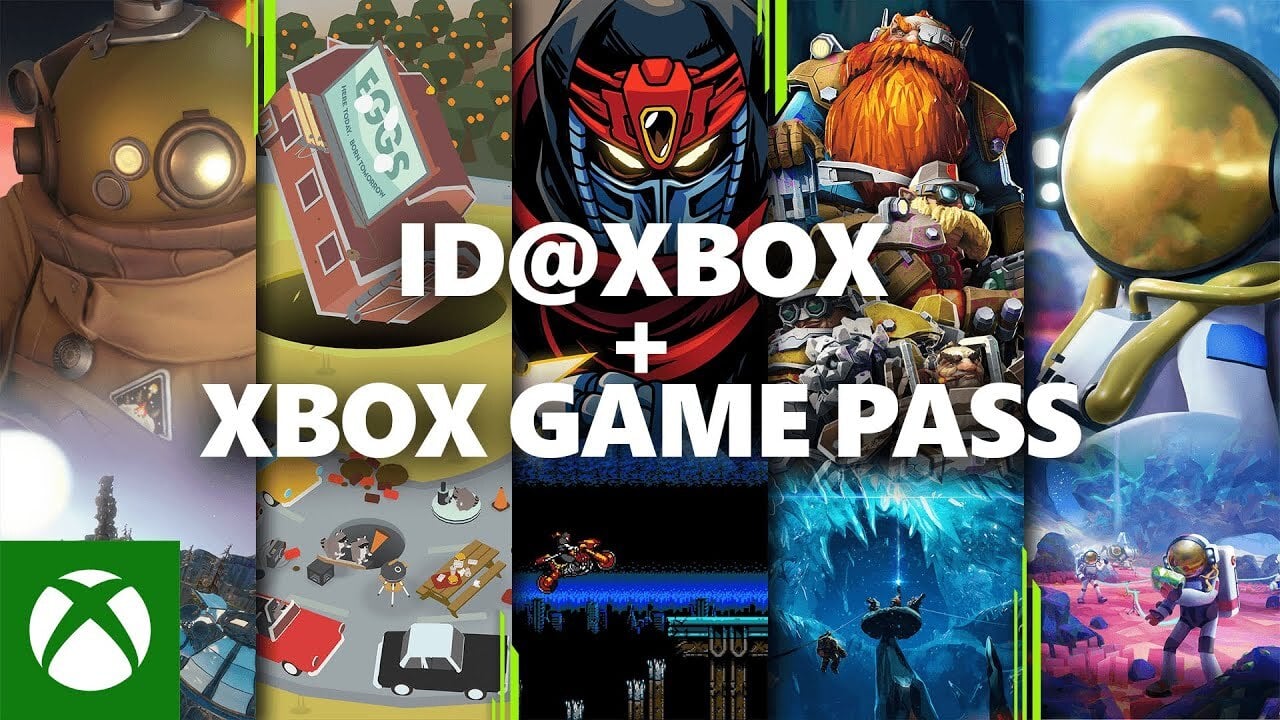 We've got some great titles on the way

www.purexbox.com