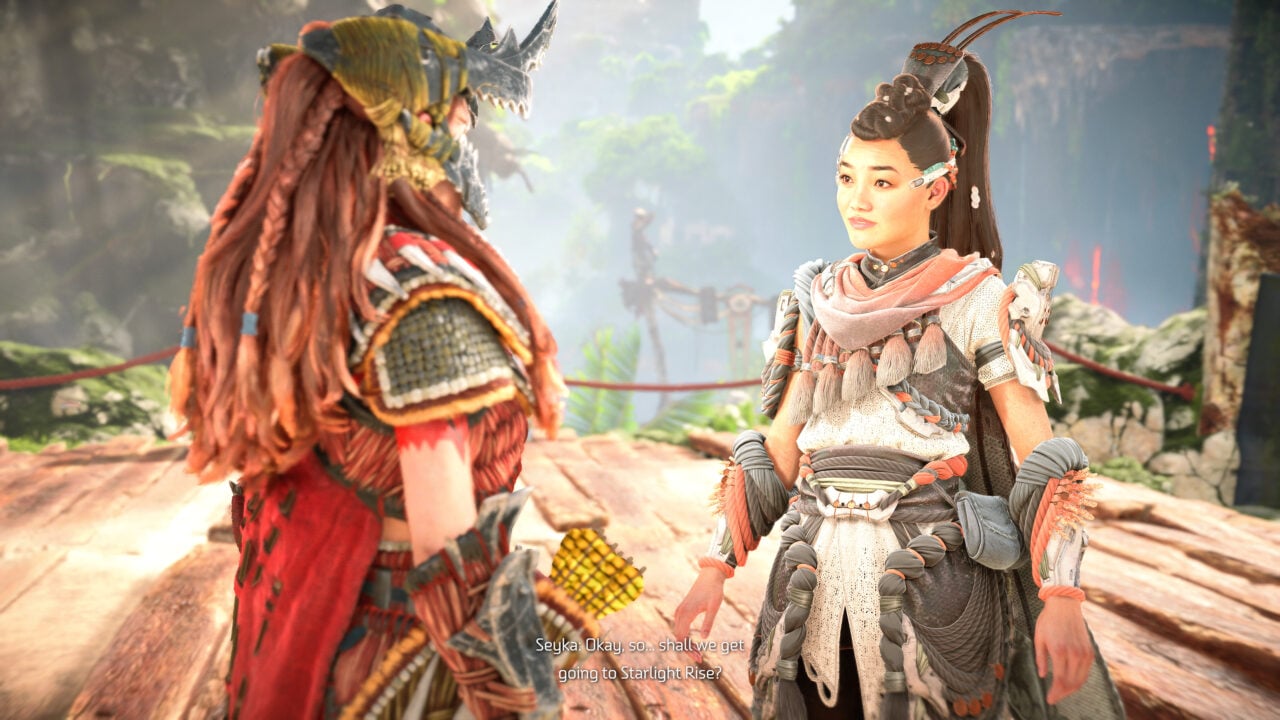 Popular review aggregation site Metacritic has pledged to introduce stricter moderation, after Sony's Horizon: Forbidden West Burning Shores DLC was review bombed by users.
A New plot point seeming inspired many users to give the game a critical rating on the site, with many still-live comments criticising developer

Guerrilla

's decision to add the romance option.

"Visually look awesome, but what about storytelling? Aloy lesbian! What are you doing Sony & Guerilla really? Stop doing it with your characters," reads one user review.

"Hey Sony

PlayStation

, this is enough," reads another. "You must see a solution to the issue of the agenda. We are in a world of entertainment, not in a world full of deviant and misguided ideas. "
In response to the review bombing, Metacritic and Fandom told
Eurogamer
they were aware of the "abusive and disrespectful reviews of Horizon Forbidden West Burning Shores," and claimed they were "currently evolving our processes and tools to introduce stricter moderation in the coming months."
"Fandom is a place of belonging for all fans and we take online trust and safety very seriously across all our sites including Metacritic," the statement reads.
"Metacritic is aware of the abusive and disrespectful reviews of Horizon Forbidden West Burning Shores and we have a moderation system in place to track violations of our terms of use.

"Our team reviews each and every report of abuse (including but not limited to racist, sexist, homophobic, insults to other users, etc) and if violations occur, the reviews are removed. We are currently evolving our processes and tools to introduce stricter moderation in the coming months."