thinks Halo Infinite is a new graphical benchmark
The Legend of Zelda Twilight Princess HD (2016)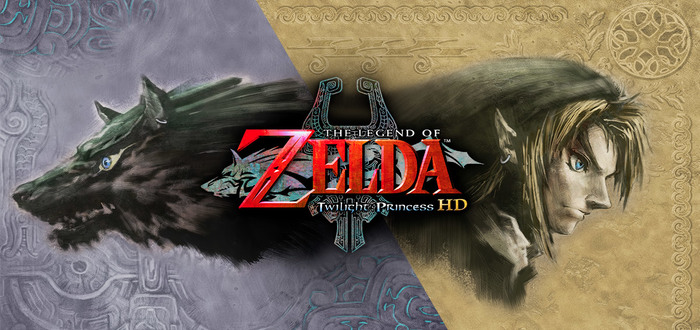 This is originally a 2006 game, Nintendo released an HD version in 2016 and today, 2020, well... good luck finding another realistic, dark Zelda game.
Nintendo made their minds up with Twilight Princess HD and decided to go the realistic route, what we're seeing is basically Ocarina of Time on steroids.
Link is giving up Navi, and Fi instead Midna is introduced and she tries to guide you through twilight realms, temples etc. I like how they get Midna involved and she and does a fine job in her role.
How great is that grin?
From the beginning Link is under pressure as villains' take off with one of the children from his village and has Link and company scrambling through Faron woods to find him.
At this point in the game, Link's intangibles are low, the man had just found his horse, only has a wooden shield, horrendous sword and overall the character is in heavy development.
Controversial decision to transform Link, I won't defend the decision.
There's 9 main temples spread across the land of Hyrule and the Twilight realm, Link must find 3 mirror shards to advance through the Twilight realm and confront the stud Zant who is a minion of the game's main villain, Ganon, oh and save the princess Zelda too from these evil demons.
9 temples, each with their own bosses, the Forrest temple kicks off the quest in the Faron Woods, and each offer an opportunity to get new weapons. The temple design is an all time achievement, and offers traditional puzzles (the one thing Zelda games are measured by on the Internet) you gotta give Nintendo credit here on the level designs.
Gale Boomerang is the perfect starting weapon.
The forest temple's main areas has Link facing enemies, solving puzzles and by this point, the controls (Wii U gamepad) should start to feel second nature.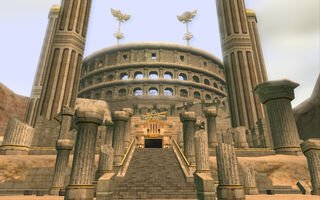 Another talented level design. Look at the entrance to this temple (Arbiter's Grounds).
If you play through this temple you can complete it in 35-60 mins, the focus on this temple is defeating "Poes" to proceed through it and it pushes masterpiece level design. You get the "Spinner" to advance further in the temple and it's far and way cooler than any other item Link gets in Zelda games.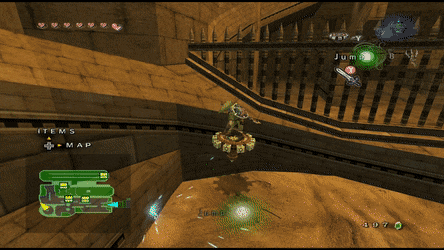 The Spinner allows Link to grind through areas. Cool.
You can do so much more with the Wii U gamepad because of the second screen, it's an aspect that makes the Wii U so deadly.
The side quests (bugs, poes, howl stones etc.) can be the devil to some, obviously people hate side quests and can be a problem for some, but stepping back and looking at Twilight Princess, is a powerhouse of originality, a huge win for Nintendo and a respectable Zelda installment, it's Ocarina of Time personified.
host image
I give the game a perfect 10/10 I love it. Hell of a game and I think it's time to blow up the franchise again.
Last edited: